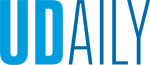 Fill the pantry
Article by Dining Services staff December 04, 2019
Dining Services invites campus community to help combat food insecurity this season
Students, faculty and staff are invited to participate in a week-long food drive to help fill the University of Delaware's student-led food pantry, Blue Hen Bounty, and The Food Bank of Delaware with nonperishables.
From Thursday, Dec. 5, to Friday, Dec. 13, the campus community can purchase a bag of nonperishable items from Harrington and Pencader P.O.D. Markets to donate. Bags valued at $10, $15 or $20 will be available to purchase with points, Flex, cash or credit.
Food insecurity is a growing concern and continues to affect students everywhere. Dining Services is committed to working in partnership with the community to address the needs of students on our campus and will match the number of pounds of food donated during the drive with their own donation.
After the drive, Dining Services will transport the donated food from campus to the food pantries.