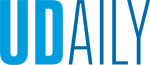 Driven to Discover: Vishva Patel
Article by Tracey Bryant Photo by Kathy F. Atkinson August 23, 2019
Summer Scholar researches how procrastination affects student grades
Editor's note: Research, community service, internships and study abroad are part of the summer for University of Delaware students. Follow them in action in our series of profiles and stories, which will be collected on the Driven to Discover website: https://www.udel.edu/home/driven-to-discover/.
Vishva Patel, a junior majoring in management information systems, is from New Castle, Delaware. A McNair Scholar, she is one of more than 500 undergraduate students involved in research projects across UD this summer.
Q. What are you studying and with whom?
Patel: With Professor Gang Wang, I am researching what could be possible predictors of procrastination and grades in students.
Q. What inspired this project and what interests you most about it?
Patel: I was really interested in behavior as a research topic, but I wanted to incorporate MIS [Management Information Systems] into it somehow because that is my major. I spoke with my professor in the Lerner College of Business and he told me about this data set he was going to get for this summer that I could help with. I found that researching why students do what they do, why they procrastinate, and how it affects their grades is very interesting.
Q. What is a typical day like?
Patel: A typical day is just me alone with my computer playing around with the dataset. I look at the different variables and try to find patterns or correlations to see if they can be a predictor for grades. Examples of some variables would be how much time a student spent on an assignment or when they accessed/submitted an assignment — how many days before the deadline did they submit.
Q. What hurdles or learning curves have you overcome in the work?
Patel: One of my biggest hurdles was working with myself. There is no set time in the lab like traditional research so I have to be strict with myself to dedicate the right hours in a day to work on this. Also, sometimes I blank looking at a computer screen for hours. So that is a challenge.
Q. What are the possible real-world applications for your study?
Patel: I believe this study will be of interest to professors and educators to understand what variables are predictors of poor grades. For example, if at the end we conclude that starting on an assignment a week in advance rather than the day before can be the difference between a C or an A grade-wise, then professors can encourage students to get started early. Or require students to start their homework or project in class so students are mentally prepared versus rushing into it at the last minute.
Q. How would you explain your work to a fifth grader?
Patel: Every cause has an effect, but not every effect has just one cause. Sometimes a combination or multiple causes can lead to an effect and it is not easy to identify what cause was the most significant or important. What I am trying to do is identify which cause or causes are most important to grades (the effect). And I am doing this by looking at student behavior online.
Q. What advice would you give younger students (middle/high school) with similar interests?
Patel: I would say computer science and data analytics is a growing field, and if they have an interest in it, they should try it out. There are free language programs you can download online and now many schools are offering classes or have clubs they can join.
Q. What do you enjoy when you are not doing research?
Patel: I am trying to live a more active lifestyle, so when I'm not doing research I like to go to the gym, tennis court and pool. Of course, I still give myself lazy time when I just watch shows or movies on Netflix.
Q. What's next?
Patel: After this research program, I want to build more professional networks and prepare for an internship for this winter or next summer.