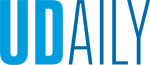 Delawareans remember 1968
Article by Allison Ebner and Carlett Spike Photo illustrations by Sean Diffendall, photos courtesy of Dave Kim, Library Special Collections December 20, 2018
Library exhibition inspires Voices of 1968 oral history project
In 1968, tensions ran high across the United States. The year was marked by major movements for social and political change, as well as tragedies such as the assassinations of civil rights leader Martin Luther King Jr. and presidential candidate Robert Kennedy.
Delawareans faced their own challenges in 1968. In the wake of urban riots after the murder of King on April 4, the Delaware National Guard occupied Wilmington for the next nine months — the longest occupation of an American city.
To reflect on the significance of 1968 in Delaware, the University of Delaware Library, Museums and Press offered an exhibition, 1968: Heterodoxical Times in Delaware — drawing on materials in Special Collections — and an ongoing oral history project, Voices of 1968. The exhibition was limited in scope by scarcity of primary sources, so the oral history project was designed to fill in gaps in the historical record. Both projects are led by John Caldwell and Rebecca Johnson Melvin.
Johnson Melvin, coordinator of special projects, manuscripts librarian and curator of the Joseph R. Biden Jr. senatorial papers, said the projects recognize the historical significance of the year and highlight the Library's sources for scholarly and local communities.
"There were campus and community discussions about what happened in Delaware in 1968," she said. "We saw it as a great opportunity to explore a topic and see what we have to present in a Library exhibition."
The exhibition's title derives from an alternative newspaper, The Heterodoxical Voice, published in Newark at the time. "Heterodox" means unorthodox or unconventional.
Caldwell, senior assistant librarian and coordinator of political papers and electronic records, said "heterodoxical" aptly summed up 1968 in Delaware.
"There was a lot of student activism going on, on campus," he said. "In Newark in 1968, there was a student power ballot, the Black Student Union was formed, and a lot of women students really came into their own by trying to change the way the University treated and looked at female students on campus."
UD alumni perspectives
Shaun Mullen
In 1968, Shaun Mullen was the editor of the student newspaper, The Review.
Throughout his oral history, Mullen reflected on the paper's coverage of major events, explaining how The Review really "grew up," because of the gravity of those issues.
Mullen said his staff made an effort to cover happenings across the country to keep the community informed. To help UD students learn about events on other campuses, The Review subscribed to the Collegiate Press Service, which was a national wire service for college newspapers, similar to how the Associated Press wire service is used by media outlets.
"We really caught lightning in a bottle, and we were living through some extraordinary times," Mullen said. "The Vietnam War was at its peak, the anti-war movement was growing, the civil rights movement had kind of entered a new phase… [yet] Delaware was a white-bread campus."
Despite high tensions and his own personal feelings on many of these matters, Mullen said his goal for the paper was to remain unbiased and report the facts. He viewed journalism as a way to give back to the community — a sort of activism in its own right.
While life seemed very unruly and uncertain then, reflecting on it now, Mullen sees it differently.
"When we were young, we thought we could change the world. We didn't," Mullen said. "When it was our turn to run the world, we screwed it up worse."
Jea Street Sr.
New Castle County Councilman and UD alumnus Jea Street Sr. was a senior at Wilmington High School in 1968. His mother was active in the NAACP and, because he accompanied her as a child to meetings, he was able to observe civil rights leaders in Delaware, such as Louis Redding, Rev. Maurice Moyer and Littleton Mitchell. He listened to adults argue and strategize, and was very aware of the burgeoning movement leading up to the events of 1968.
On the day after King's assassination, Street and his now-wife were marching down Market Street with other high school students toward a planned peaceful rally at Rodney Square. "Someone threw a brick through a window … and all hell broke loose," he recalled.
It wasn't the only riot Street would witness, and the impact stuck. Later, when he worked on desegregation planning as executive director of the Wilmington Home School Community Council, Street said he was determined to make things work, "so that what happened before would not happen again."
Street said there is an ongoing need for community leaders who have independence to speak freely about social change – lawyers, doctors, ministers, morticians. "We need them to continue confrontation, litigation, demonstration," he said.
Ken Wiggins
An art major at the University, Ken Wiggins, 22 at the time, was an engineer in the Delaware Air National Guard. His unit was activated to patrol Wilmington for about a month during the occupation.
"I certainly remember driving into the city and seeing the city in flames," Wiggins said. "I believe the actual burning, looting and rioting was a fairly brief event. Mostly, we were there acting as an army of occupation to make sure it didn't happen again."
While Wiggins said he was not a big player when it came to activism efforts on campus, the one cause he does recall protesting had to do with the University requirement that all male students participate in ROTC. Wiggins said it was pointless because he was already in the military.
This became a hot-button issue not only for military members, but also others who felt there was no place for the military on campus or objected to the Vietnam War. In protest, students came together in a ROTC "walk-off," where some students walked off the ROTC practice.
"I had a Volkswagen bus and it was all painted up," Wiggins said. "It said 'Flower Power' on the side and all that sort of thing … For whatever reason, I wasn't in the parade that particular day, so I drove by and I tooted the horn. And that was supposed to be the signal for the walk-off."
Only a handful of students actually walked off, Wiggins said, but ultimately it was a success because the University dropped the ROTC requirement.
Leo Tammi
A handful of members from the Students for a Democratic Society — the UD chapter of a national New Left organization — contributed to The Heterodoxical Voice, a newspaper that was forthcoming with its viewpoint and activist purpose. Newark native and UD alumnus Leo Tammi contributed photographs of protests and demonstrations to the paper.
A few key moments during that time really struck him. In his oral history, he recalled traveling with a few classmates and a professor to Chicago in 1967. There, he heard Martin Luther King Jr. speak at a small church.
"There was a certain electricity in the air for sure," Tammi said. "I remember hearing him say that we have learned to fly in the sky like birds and swim in the sea like fish and we need to learn to walk on the earth like men."
While he was inspired by the passion of an activist such as King, Tammi said living through those years was difficult. As photography was his way of documenting history, he recalled capturing violent protests where people were badly injured. Often his safety was in jeopardy.
He said he was also hurt by pushback from the University. He, like Wiggins, took issue with the ROTC policy. This led to his temporary expulsion after participating in a stunt that mocked ROTC drills. When he graduated the following year, he said the dean handed him a letter stating he would be charged with trespassing if he came back to the campus. That threat was later rescinded.
Despite the difficulties, Tammi said he kept fighting for what he felt was the greater good.
"My moral compass directed me one way, and I didn't put the effort into studies that I probably would have if I went to school earlier or later," he said. "It was more important for me to take a stand."
Beyond UD
In addition to the Voices of 1968 project, Wilmington 1968 is a community-wide reflection with exhibitions and events organized by the Delaware Art Museum, Delaware Historical Society and other organizations.
David Kim, assistant professor in digital humanities in UD's Department of English, and TAHIRA, a Wilmington-based storyteller and performer, have conducted interviews with Wilmington residents on their memories of 1968. These interviews are being added to the Voices of 1968 oral history collection.
Kim's students are transcribing interviews and will be working on digital humanities projects from content and other team contributions for three UD courses collectively known as the "Wilmington Archives Project," funded by the Interdisciplinary Humanities Research Center. As part of this effort, Jonathan Whitney, manager of performance programs and community engagement at the Delaware Art Museum, and David Teague, English professor at UD's Associate in Arts program in Wilmington, have also collected stories this past summer.
Share your story
A dozen oral histories are available, and the project is ongoing. With each new oral history, the past is better preserved and history is better documented with a range of personal experiences.
Add your voice and your history to the collection. Anyone who was in Delaware or was part of the UD community in 1968 is welcome to contribute to Voices of 1968.
To participate, contact Special Collections to schedule a time to visit Morris Library and record your history. The exhibition can be viewed online and the oral history collection can be accessed here through Special Collections.