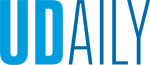 Humanities meet technology
Article by Ann Manser Photos by Wenbo Fan and Evan Krape June 18, 2018
Experimental courses add digital tools to scholarship
Three new University of Delaware courses last semester, known collectively as the "Wilmington Archives Project," focused on digital humanities and storytelling with Delaware's largest city as their theme.
The pilot project, which was among several new offerings supported by the Interdisciplinary Humanities Research Center (IHRC) in the College of Arts and Sciences, will continue with three related course offerings in the fall.
The center seeks to build on UD's recognized strengths in such areas as digital scholarship, public humanities and African American material culture.
"The Wilmington Archives Project is a team effort that resulted from ongoing discussions between the IHRC and the UD Library, Museums and Press about digital scholarship and digital pedagogy," said David Kim, a postdoctoral researcher in the Department of English, who led the project. "They had been working with digital humanities for some time and wanted to develop an initiative—a cluster of experimental courses."
Digital humanities can be described as an approach to studying the humanities using developing technology to augment traditional research methods. For example, scholars studying the history of a neighborhood might add digital mapping techniques to their analysis of old newspapers and other archival materials.
Kim, who previously launched a similar kind of initiative at Occidental College focusing on the history of Los Angeles, said he wanted the new UD courses to have a theme.
"That way," he said, "we have a focus for the course content, in addition to the focus on new technology."
Course developers—each course was offered by UD in close collaboration with community partners, who helped teach the classes—decided to focus on the city of Wilmington. Each course looked at the city from a different perspective, with themes of the events of 1968, socially conscious art and environmental issues:
"The 1968 Occupation of Wilmington in Pictures"—This Africana Studies class was taught by adjunct faculty member Margaret Winslow, who is curator of contemporary art at the Delaware Art Museum. The museum is hosting various exhibitions to remember the unrest in Wilmington that followed Martin Luther King Jr.'s assassination and the city's subsequent nine-month occupation by National Guard troops. Students in the class learned to use archival materials and newly discovered newspaper photographs from 1968 to study the events of that year and their impact on the city and its residents. Next semester: David Teague, professor of English in the Associate in Arts Program, will teach students to conduct interviews about the events of 1968 and gather oral histories modeled after the StoryCorps project of National Public Radio.
"The Art of Social Change"—Michael Kalmbach, founding director of the Creative Vision Factory in Wilmington, led this course in the departments of Art and Design and of Africana Studies. Students read a textbook on art and social activism and spent time with artists and community members involved with the Creative Vision Factory's public art projects. The organization provides a community and support for artists on the behavioral health spectrum. Students formed four groups, and each chose a completed mural project and produced a video about its creators and the community where it is on display. "The students were really special," Kalmbach said. "They grabbed the material, and the idea of art as a tool for activism, and ran with it." Next semester: Anne Bowler, associate professor of sociology and criminal justice, will teach "Sociology of Art and Culture," with students again focusing on the Creative Vision Factory and helping the organization develop a digital archive of its members' work.
"Environmental Journalism"—McKay Jenkins, Cornelius A. Tilghman Professor of English, revised his journalism course that covers writing about environmental issues to include a focus on environmental and social issues affecting Wilmington. Students looked at the southern part of the city to explore the effects of climate change and rising sea levels on low-income neighborhoods. Using traditional journalism and oral histories, they recorded residents' perspectives on these issues. With assistance from Nicholas Carver, senior assistant librarian in the Multimedia Collections and Services Department at the UD Library, students learned to create videos as their final class projects. Next semester: Victor Perez, assistant professor of sociology and criminal justice, who has conducted extensive research on environmental issues in Wilmington's Southbridge neighborhood, will teach "Environment and Health," with students learning how residents in that community understand environmental impacts on their health.
"The hope is that these courses, or similar kinds of follow-up courses, will continue," Kim said about the Wilmington Archives Project. "They are all designed with a long-term goal in mind."
Other new IHRC-supported projects
Other recent courses supported by the center include "Teaching African American Material Culture with Digital Humanities," a project that consisted of two provisional courses in archival and digital immersion. Both were taught during the 2017-18 academic year by Jesse Erickson, the UD Library's postdoctoral researcher in Special Collections and digital humanities, and made use of materials housed in the Library's Special Collections.
Erickson taught an undergraduate English course, "Digital Archive Production," last fall, in which students used database design methods and object-based learning to understand the history of racial stereotypes. They also analyzed the ways in which racial caricature survives today in new media and social media.
Last semester, Erickson led a graduate course, "Scrapbooks as Literary Documents," focusing on the work of poet, teacher and activist Alice Dunbar-Nelson. Students took a critical look at her scrapbooks and produced their own digital scrapbooks for their final project.
Also in 2017-18, Julie McGee, associate professor of Africana studies and of art history, taught a graduate-level class, "Curating Hidden Collections and the Black Archive," which explored the nature of researching vintage portrait photographs that had been donated to UD in 2001. The 53 photographs from Maryland, of unidentified subjects, have become known as "The Baltimore Collection."
McGee's class conducted foundational research on the collection, with the hope that the work will lead to further study of the portraits and their history.
Another project supported by the IHRC will consist of a pair of courses during the 2018-19 academic year, both focused on archival research.
"Into the Archives: The Ephemeral Langston Hughes," taught by Laura Helton, assistant professor of English, in coordination with Curtis Small, senior assistant librarian in the Special Collections department, and Natalia Lopez, assistant librarian of scholarly publishing and research, both from UD Library, is an undergraduate course offered in the fall.
Students will focus on the prolific poet, playwright and activist, exploring the numerous Hughes collections in dozens of libraries as they learn about archives and also how to think, write and act archivally.
Next spring, Helton will teach a companion graduate seminar in theory and methods, "Archives Theory," which also will begin with Langston Hughes.
"This project reflects a growing emphasis at the University of Delaware on public humanities training at the graduate level, including recent initiatives in African American Public Humanities and Material Culture Studies, that builds on long-standing strengths in Museum Studies," Helton wrote in describing this project.
More about the center
Founded in 2009, the Interdisciplinary Humanities Research Center supports multidisciplinary research collaborations and research-related special events programming that are anchored in but not limited to the humanities and that include a strong focus on digital platforms for the dissemination of, and public engagement with, research.
The center's mission is to strengthen faculty research and creative activity, support initiatives involving multi-disciplinary research teams and foster intellectual community and public engagement.
Ann Ardis, vice provost for graduate and professional education, is the center's founding director, and Julie McGee is the associate director.
From the start, McGee said, Ardis envisioned the IHRC as "Humanities-Plus," and it has been an incubator for curriculum innovation and public humanities outreach.
Its seed grants have supported interdisciplinary team-teaching as well as collaborative projects that have resulted in such new undergraduate minors as environmental humanities, game studies and the redesign of the disability studies minor.
"Ann Ardis will soon assume her new position as dean of the College of Humanities and Social Sciences at George Mason University—another 'Humanities-Plus,'" McGee said. "Through the IHRC, she leaves behind a solid record of achievements in interdisciplinary humanities; these significant contributions are spread across the campus and have become part of the fabric of UD."