Electrical & Computer Engineering Innovation Suite (iSuite)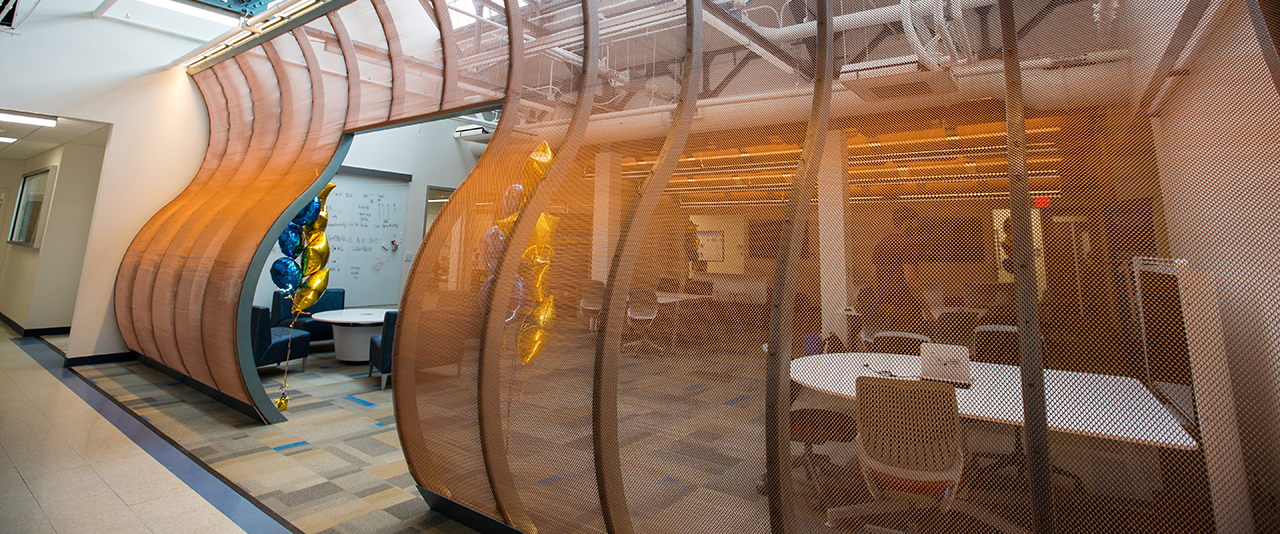 In the Innovation Suite (iSuite) teaching laboratory, student and faculty teams can brainstorm, collaborate, prototype, and build innovative solutions to society's grandest challenges. The state-of-the-art facility, which opened in 2017, includes the following components:
Cyber Range – a core discipline lab with a full suite of computer and networking capabilities to hold "live-fire" cyber defense and warfare training as well as electronic test and measurement instruments to allow integration of exercises with physical (e.g., Internet of Things, or IoT) devices.
Collaboration Hub – a casual, multi-use environment where teams can think creatively, brainstorm project ideas and present their work to on-site and remote collaborators.
Makerspace – an imagination laboratory equipped with 3D printers in which students can conceive, design, prototype and test their ideas and systems.