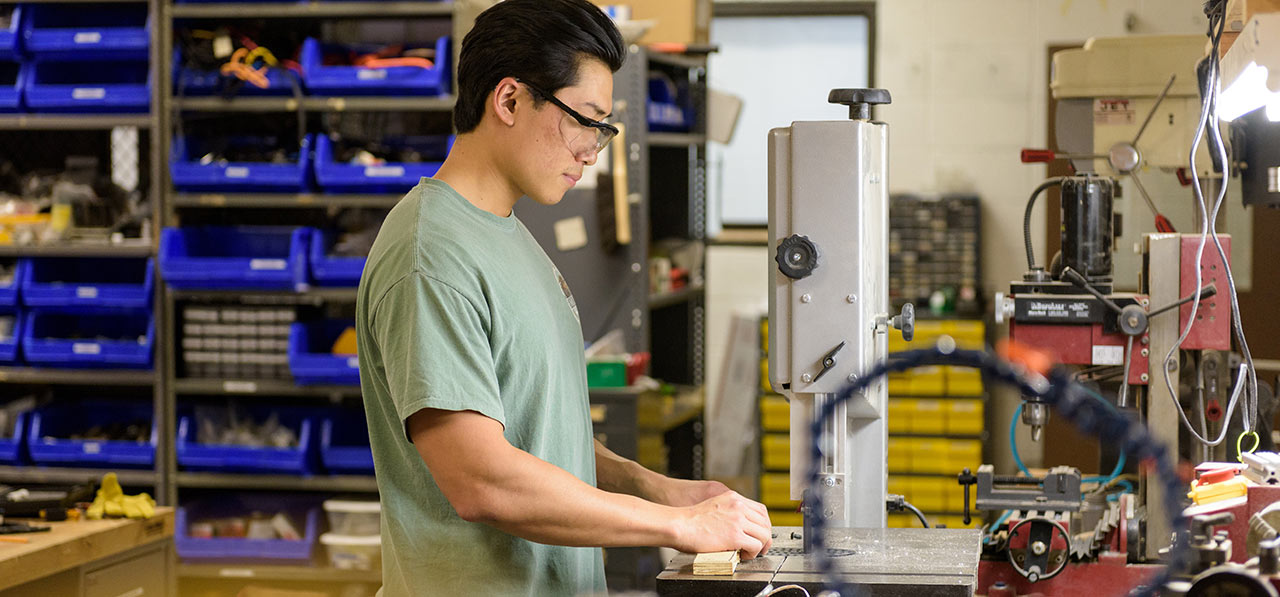 Welcome to the
UD Maker Network
The University of Delaware MakerNetwork empowers students, faculty and staff to turn ideas into reality through the action of making things.
As a component of the MakerSpace initiative at UD, the MakerNetwork interconnects people, resources and spaces by encouraging a campus-wide spirit of collaboration, innovation, entrepreneurship and inclusive excellence. The nexus of the network is the UD MakerGym (opening Fall 2019), a state-of-the-art maker space providing access to equipment, tools, training and other resources to the entire university community.
In February, 2020, The University of Delaware will officially open the doors to the UD MakerGym. This open-access maker space located behind Pearson Hall on main campus will offer state of the art technology, tools, equipment, training and expert knowledge to the entire university community.
Learn More about the UD MakerGym.
Stay up-to-date with the project and find out how you can take advantage of this invaluable campus asset:
Are you a UD Maker? Or do you want to know about all Maker-related events on campus?
Join the UD MakerList