Filter by College
Filter by Subject
Sociology Education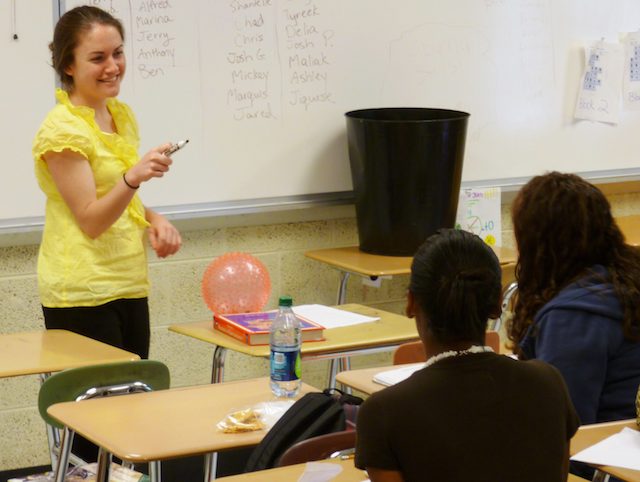 EDUCATING FOR CITIZENSHIP IN A DIVERSE WORLD
Sociology is the study of social organizations, social change and the social causes and consequences of human behavior in the modern world. The Sociology Education degree offers a liberal arts curriculum that integrates teaching theory and methods with courses focusing on contemporary social issues and problems. Students working toward teaching certification in the social sciences will be able to augment their training in pedagogy with sociological content emphasizing inequality, social justice, law and society, deviance and criminology, social correlates of health and wellbeing and disasters and the environment.
RELATED MAJORS
AREAS OF STUDY
Law and Society
Deviance and Criminology
Health
Disasters and Environment
Social Inequality
Theory and Methods
Teaching and Motivating Adolescents in a Diverse Society
Educational Technology for Teaching Social Studies
Disciplinary Literacy in the Social Sciences
Teaching Methods

CAREER OPTIONS
Middle School or High School Teacher
School Administration
Museum Education and Research
School Counseling
Nonprofit Organizations
Social Services
Community Work
Social Science Research

GRADUATE PROGRAMS
Education
Sociology
Public Policy
Educational Leadership
Social Work
School Counseling
What's special about this program?
Effective social studies teaching requires extensive content knowledge in different areas of social studies as well as teaching skills. Our strong emphasis on pedagogy and content knowledge prepares our teacher candidates to teach the content of their major as well as the other social science disciplines, including history, civics, economics, psychology, sociology and geography. Even before they begin student teaching our candidates complete over 75 hours of classroom experience tutoring, mentoring and teaching adolescents in local secondary schools. In their senior year candidates participate in a year-long placement in the middle or high school where they will complete their student teaching. 
Get Involved
Sociology and Criminal Justice Club
Alpha Kappa Delta Honor Society
IAEM@UD
HenLaw Society
Internships
Undergraduate Research
Study Abroad