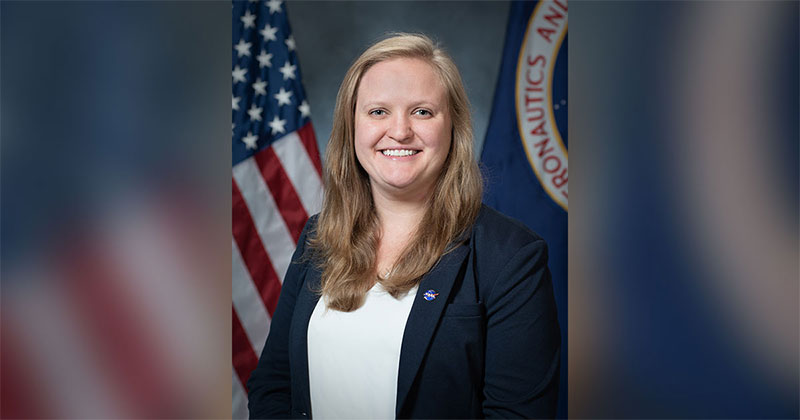 Reaching for the Stars
University of Delaware Class of 2019 alumna Erin Rezich is reaching for the stars…literally. As an aerospace engineer at NASA, she is behind the design and testing of lunar rovers and other equipment critical to space research missions. Right now, she's working on the Volatiles Investigating Polar Exploration Rover (VIPER) program – a mobile robot that will go to the moon's south pole in November 2024 to survey water ice samples. Among the few women in her field, she recognizes the power of representation and importance of early research experience.
Below, Rezich gives a glimpse into the work of a NASA employee and how UD prepared her for career success.
What inspired you to pursue this career?
I have been interested in space exploration and aerospace engineering concepts since childhood, including wanting to be a pilot and bringing ideas to life through design and fabrication.
Could you describe a typical day in your professional life?
It ranges from working on laboratory experiments building testing apparatuses to attending collaborative workshops or meetings with aerospace companies and universities working on similar research. It also includes planning large test campaigns for full-scale rover analogs and drafting budgets, schedules and project plans to keep the research efforts moving along.
How did UD impact your journey – both personally and professionally?
My four years at UD were a time of tremendous professional and personal growth. I made lifelong friends with people who grew together and helped me learn. I found my career path to lead exactly where I wanted to be as an aerospace engineer at NASA. This was possible through the opportunity to conduct undergraduate research, teaching assistantships and other hands-on opportunities provided by the Department of Mechanical Engineering.
Why is it important for women to contribute toand become leaders within – the aerospace industry?
Women currently represent a very small fraction of aerospace and mechanical engineering employees. Greater female representation in highly visible positions provides needed examples of success for young girls to envision themselves achieving one day. Women in the engineering workforce also bring diversity to problem-solving and solution development.
What are some of the greatest challenges and opportunities working in your field?
Designing anything for use on an extraterrestrial body like the moon, Mars or an asteroid is a tremendously complex problem. These bodies have very extreme environments in which engineered technology must function reliably. This includes lower gravity, very low or even vacuum scale pressures, aggressive radiation and unfamiliar granular material compared to what we find on Earth. Our job is to design technology that needs minimal maintenance, and in some cases, like Mars or an asteroid, zero maintenance, for very prolonged amounts of time in environments that are unlike anything on Earth.
One of my favorite parts of working at NASA is the inherent educational aspect that comes with working for a government agency. It is our duty to work on behalf of taxpayers, and as such, there are many opportunities for public engagement where the response and interest of children and young adults is awe-inspiring. Education and public engagement opportunities keep me grounded, give me purpose for my work and help me keep my own childlike wonder for the development of space technologies.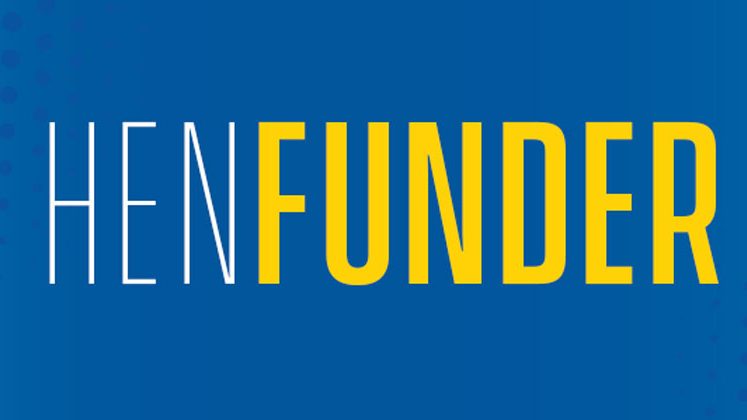 Help a Hen
UD's crowdfunding platform provides an easy way to directly support campus projects, scholarships, programs and more.