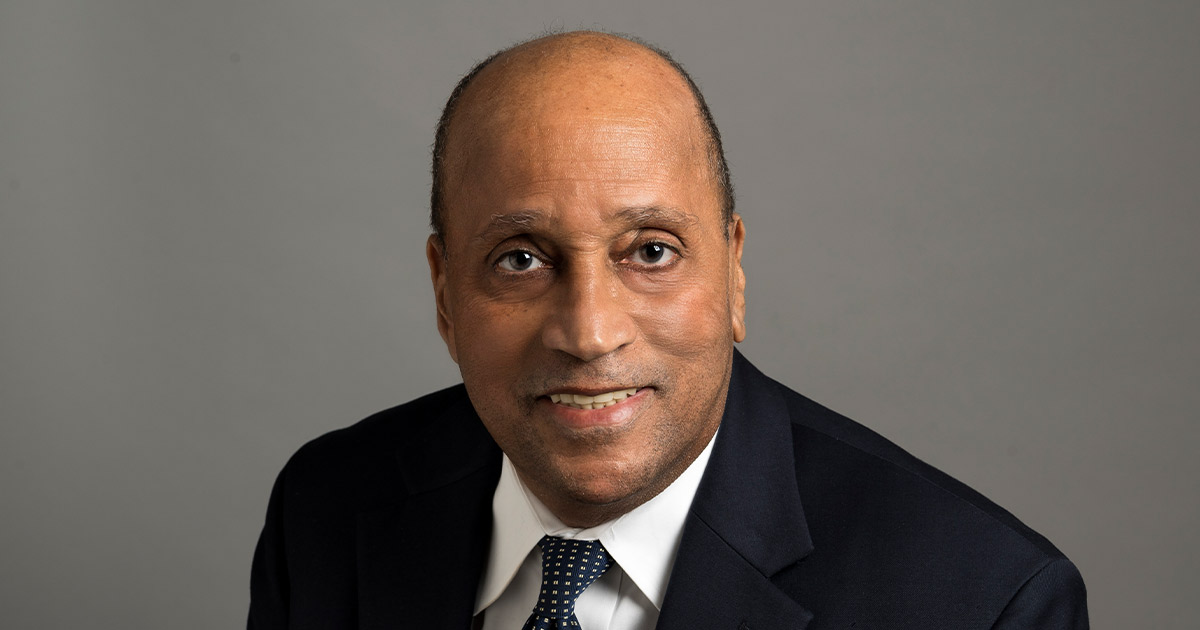 Carrying the Torch
Professor Leland Ware, who holds the Louis L. Redding Chair for the Study of Law and Public Policy at the University of Delaware, is honored to carry the torch of Redding's inspiring legacy as the first Black man admitted to the Delaware bar and a civil rights advocate.
A former trial attorney, Ware's research and coursework focus on civil rights and civil liberties law, employment law and constitutional law. The establishment of the Louis L. Redding Chair brought him to the University of Delaware in 2000.
"I thought the description of the chair position fit me and my career goals perfectly as someone who is an academic and involved in public service," said Ware. "It's a very significant honor to occupy the role. Louis Redding was a great man and a civil rights pioneer who argued two cases that were behind the Brown v. Board of Education decision. "
A native of Wilmington, Delaware, Louis Redding was instrumental in the desegregation of the University of Delaware in 1949. He also argued a case on behalf of Black school children in Delaware that led to the Supreme Court's landmark decision in 1954 to desegregate U.S. public schools.
After Redding's death in 1998, the Delaware law community and other civic and business leaders came together to raise more than $1 million to endow a professorship at UD to memorialize his life and work. Notably, the effort attracted small gifts from around the country, including a woman who sent in $6 with a note that she wished she could do more and a $10 money order from a prisoner in the Delaware Correctional Center.
Redding's far-reaching legacy humbles Ware, who recognizes the esteemed scholarship and academic opportunities created by the endowed chair.
"The chair distinction gives me much more of a foundation, draws interest to my work and enhances my reputation in legal circles as a civil rights lawyer and professor," said Ware. "It's given me a lot of visibility and allowed me to engage in research, write for publications and organize lectures and symposiums both domestically and internationally."
Reflecting on Black History Month as a time to recognize the contribution of African Americans to American society, Ware hopes that his body of work speaks for itself to advance racial equity and further discourse in civil rights law.
"I would like to be remembered as a civil rights teacher and scholar, and for all the writing and publications I've engaged in over the years," he said.
As Ware continues Redding's legacy to light the path forward on the long road to freedom, he will pass the torch to the next generation of leaders to do the same. To learn more about Professor Ware's work, click here.
Help a Hen
UD's crowdfunding platform provides an easy way to directly support campus projects, scholarships, programs and more.