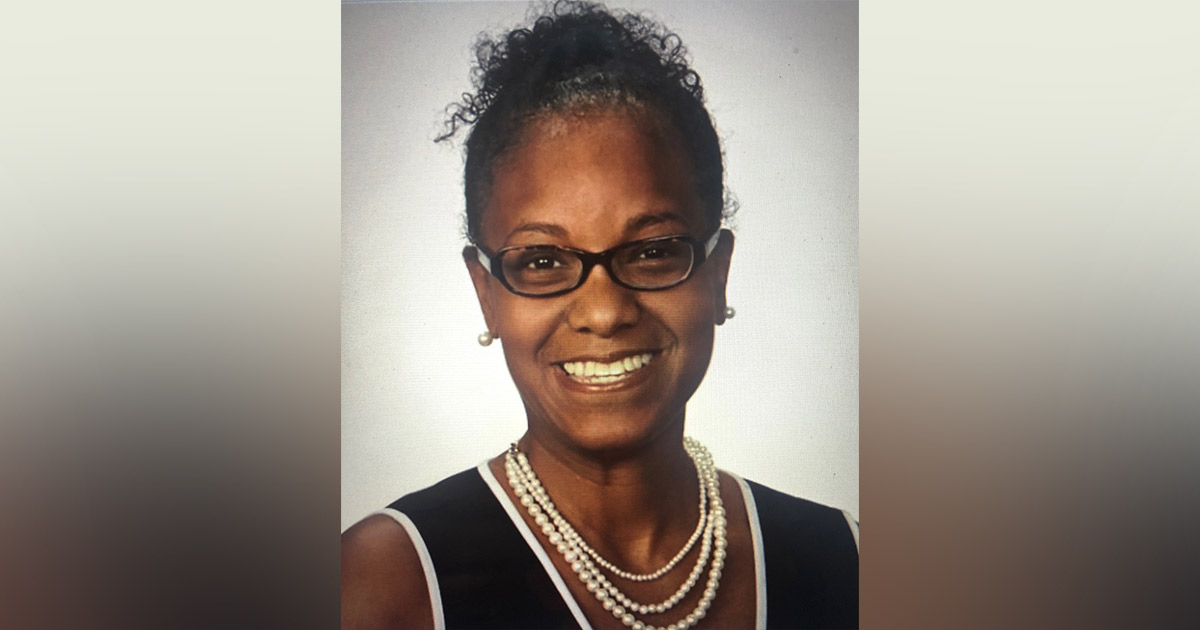 Breaking up the Boys' Club
They're called "tech bros" for a reason – the technology industry has historically been known as a boy's club. Women, especially women of color and Black women in particular, are underrepresented in these spaces. University of Delaware Class of 1992 alumna Andrea Hodge-Johnson is working to change the game.
As the Executive Director, Solution and Information Architect at JPMorgan Chase, Hodge-Johnson solves complex IT challenges within one of the world's oldest and largest financial institutions. Beyond her career accomplishments, it's important for her to give back, too. Most recently, she was the recipient of the 2022 One JPMC Award, recognizing her significant contributions to the Tampa Bay Technology Center—a nonprofit organization that offers technology-related education and training to the local community.
Here, Hodge-Johnson discusses her UD journey on her path to success and ways that we can create more inroads for Black women in the technology industry.
What inspired you to pursue a career in technology?
I initially wanted to be an ambassador of a small country immediately after graduating from UD with a degree in international relations, but that didn't work out. In all seriousness, I realized I was a natural problem solver when I started my career in the banking industry 28 years ago. My desire to find solutions to the toughest problems triggered my interest in understanding how technology works very early in my career. I learned everything I could from the technologists around me, and over time, through relentless networking and self-study, I was able to transition from the business side into technology five years or so into my tenure at JPMorgan Chase.
How has your UD experience impacted your journey – both personally and professionally?
Since the Black student population was so small when I attended UD, we were very close. Although I was a shy kid from Philadelphia, I quickly learned the importance of networking and building relationships. Coming to UD from a predominantly Black high school was a huge culture shock for me. It was important for me to quickly find a community at UD that would help ease the transition. UD taught me how to network and hone my commitment to excellence – both are key drivers of my success.
Reflecting on the underrepresentation of Black women in the technology industry, how can we address the barriers Black women face and push for more inclusivity?
Two things come to mind here. First, we must introduce technical concepts to girls when they are toddlers or even earlier, in order to fuel their interest in pursuing a career in technology later in life. Puzzles, math-based games, age-appropriate coding games and even music lessons are very effective teachers. Secondly, as these young women start their careers in technology, we should encourage them to be their authentic selves at work. I am a firm believer that authenticity leads to familiarity, and familiarity builds trust, which is key to inclusivity in the workplace.
What does Black History Month mean to you?
I personally see Black History Month as a time to share with allies in my network little-known accomplishments of Black inventors and pioneers in both STEM and the arts. Black History Month is about sharing knowledge.
If you could be remembered for something in history, what would it be?
I feel like I should say I want to be remembered for my game-changing contributions to the field of technology! But honestly, I'd like to be remembered as someone who never missed an opportunity to empower others to achieve greatness in their own lives. That is what drives me to be the best example I can be every day.
Help a Hen
UD's crowdfunding platform provides an easy way to directly support campus projects, scholarships, programs and more.