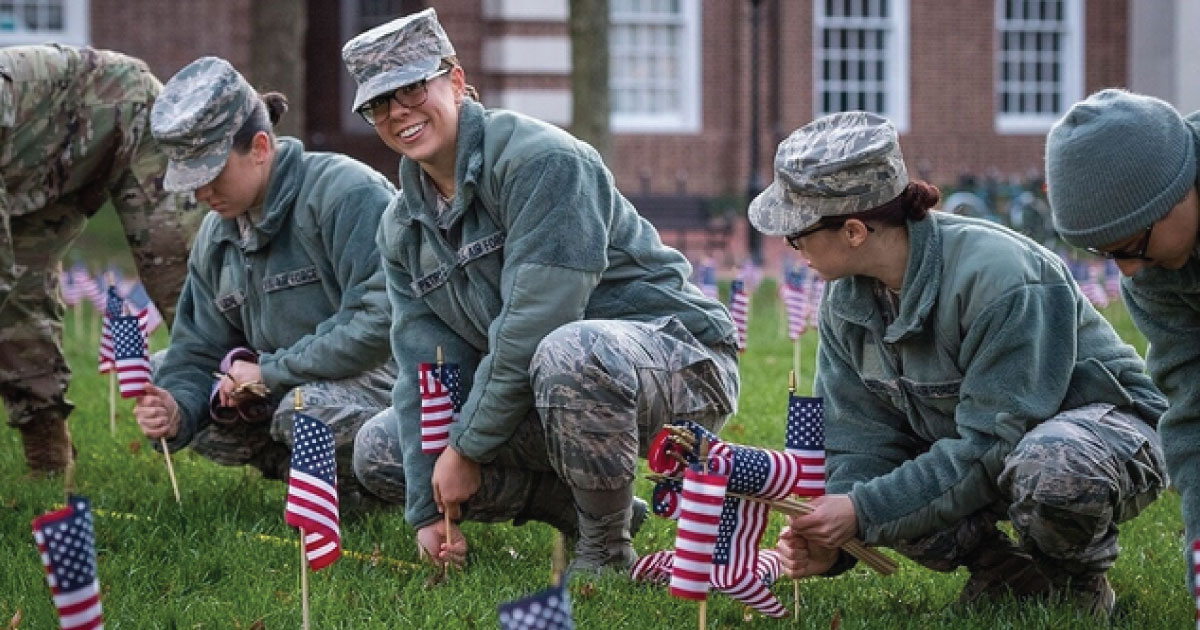 Blue Hen Veterans
The University of Delaware proudly welcomes men and women who have served their country as they pursue their academic dreams. As the student certifying official in the Office of Dean of Students, Cara Lammey is leading the UD's efforts in ensuring student veterans and their families are supported with the necessary resources, programs and experiences to succeed at the University and beyond.
Below Lammey shares her insights, perspectives and thoughts on Blue Hen veterans and their experience at UD.
1. Tell me a bit about the Student Veterans office at the University of Delaware.
Our main priority to work with our military-affiliated students is to better understand their needs and to build a network of support across the University, including with Student Financial Services, Career Services, the Registrar, Counseling Services, Student Life and other units.
Since I started a year ago it has been clear to me how invested these campus partners are in ensuring the overall success of all our students and certainly our military-affiliated students as well. This network of support has made it easier to ensure that when students present with concerns or needs, we are able to assist them quickly and efficiently and ensure that they feel like valued members of our community.
2. What are examples of programs offered to student veterans at UD?
We are working to build out more regular and engaging programming for our students and have developed a wonderful partnership with UD's Biden Institute here on campus to help with this.
This programming includes supporting our annual Flags on the Green event, the Hoagies to Heroes monthly series, and other informal engagements. We are also trying to build out our awareness and promotion of community events too, both in Newark and the state at large.
Our partners in the Biden Institute are very committed to ensuring that the needs of our military-affiliated community are met and exceeded and have very graciously been hosting many of our events, helping to elevate the experiences of our students on campus.
3. Why do you think it's so important to support student veterans?
I can only speak about the past year as I am still relatively new to my role, but our military-affiliated students—the student veterans and their families—have really impressed me with their commitment to supporting one another, all students on campus and the larger community of veterans in the state of Delaware.
These students are committed to service in all forms and the level of compassion and care they have exhibited, while also navigating school, is truly impressive. The student group, Blue Hen Veterans, regularly participates in charitable efforts nationally and in the state. The group has proven they are incredible partners in ensuring the academic and overall success of their members and the community of students here at UD.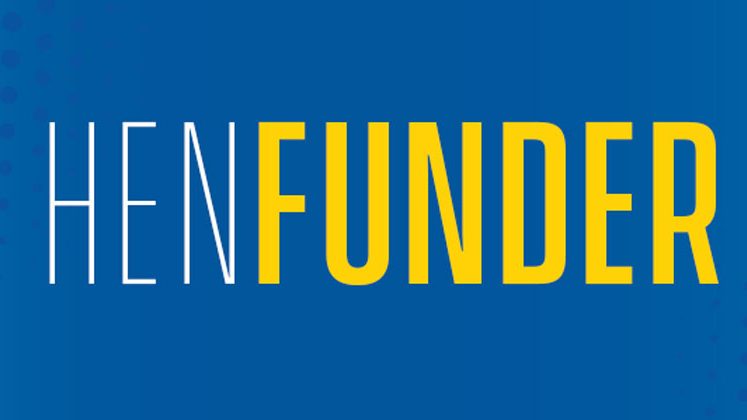 Help a Hen
UD's crowdfunding platform provides an easy way to directly support campus projects, scholarships, programs and more.