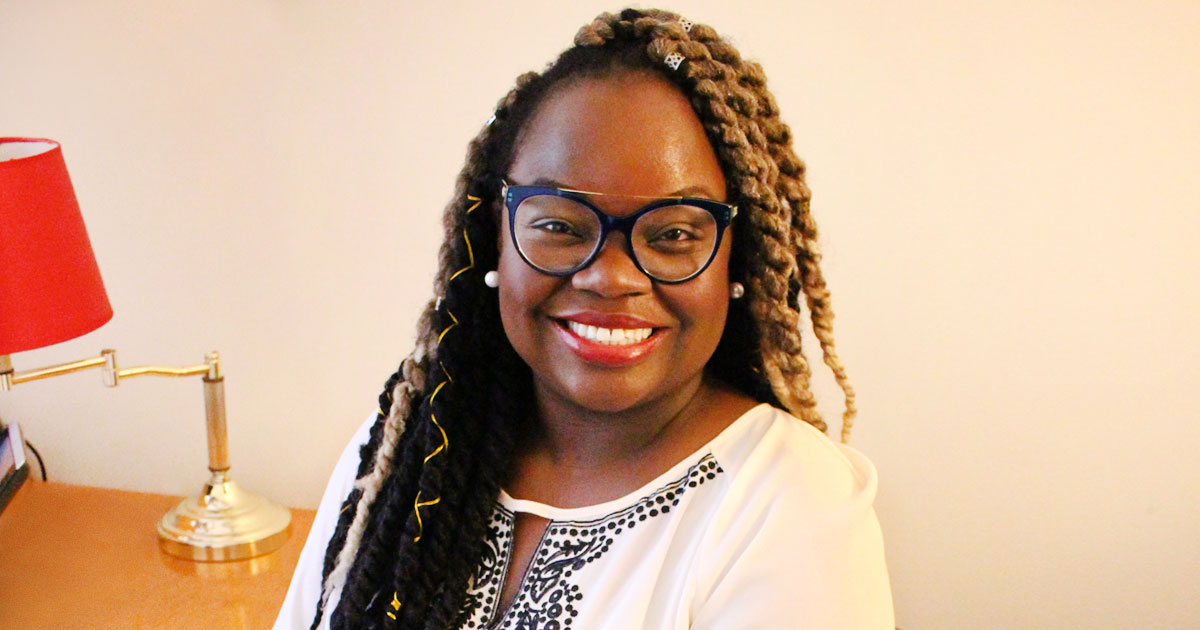 Fostering Belonging
Photo Credit: Tia Jackson-Truitt
Dr. Tia Jackson-Truitt, AS01, always knew her path in life would lead to helping others. Now, in her new role as the inaugural chief diversity officer of Penn Museum, she is tasked with creating a bold vision for cultural transformation. Priorities in her new position include forging community partnerships and enhancing employee engagement and empowerment.
"I'm honored to work at a place that's connected to the past and representative of many different cultures. There's a lot of opportunity to deepen external relationships while creating a more inclusive culture internally. We are poised to be at the forefront of how cultural institutions respond to contemporary issues. It's challenging but exciting," said Jackson-Truitt. "I've always wanted to be in the helping profession. I'm doing exactly what I was called to do."
It was at the University of Delaware that she began laying the groundwork for her success.
Jackson-Truitt jokes that she was a "rebel" that decided to become a Blue Hen despite her family's Delaware State University legacy as alumni and administrators there. A big part of this was driven by the financial assistance she received from UD, including a scholarship from MBNA (now Bank of America). Once she set foot on campus, she was determined to get involved.
"I wanted to excel at UD and take advantage of everything," she said.
Jackson-Truitt was among the first cohort of UD's Ronald E. McNair Post Baccalaureate Achievement Program, known as the McNair Scholars Program, designed to prepare underrepresented undergraduate students for doctoral studies through involvement in research and other scholarly activities.
During her time as a McNair Scholar, Jackson-Truitt conducted research with Professor Roger Kobak in the Department of Psychological and Brain Sciences, focusing on attachment theory and the impact of foster care on mother/child attachment.
"The research I did stayed with me. It was compelling work that contributed to my decision to study social work and prepared me for a life in academia," she said.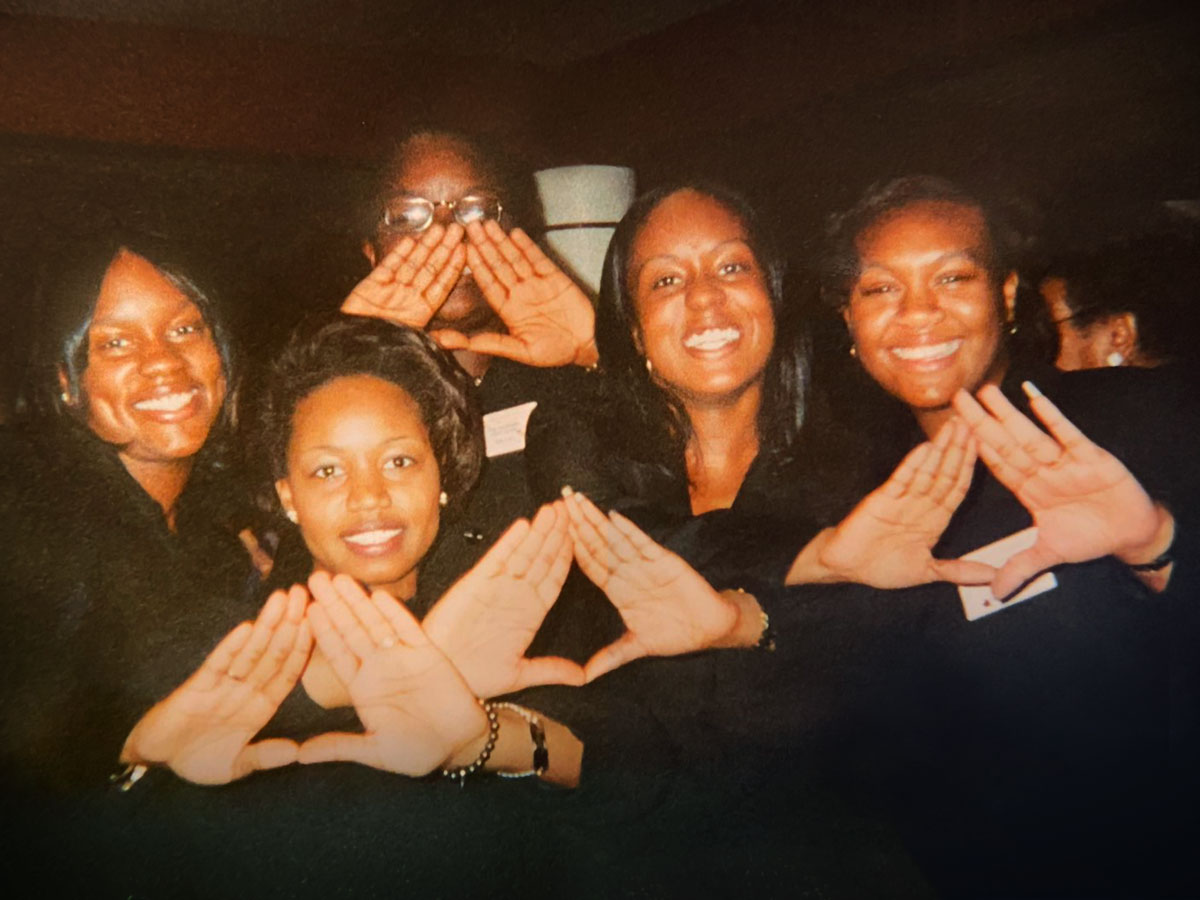 Jackson-Truitt was also one of the first participants in NUCLEUS, housed within the College of Arts and Sciences. The program fosters academic excellence by providing underrepresented students with comprehensive academic services, connections, opportunities and information. 
She remembers the impact Dr. Cherie Dotson, former director of NUCLEUS, had on her. 
"She provided such a warm, caring, home away from home and safe space for diverse students in STEM majors," Jackson-Truitt said. "Many years later, I was an associate director of the Center for Engineering Education and Diversity at the Georgia Institute of Technology (Georgia Tech) and attended the National Society of Black Engineers Conference. I bumped into Dr. Dotson, and I told her 'you are one of the reasons why I'm doing the work I'm doing now.'" 
In addition to her psychology studies and research, Jackson-Truitt was also a double minor in Africana studies and women and gender studies which formed the foundation of her future diversity, equity and inclusion work. She recalls the impression that her first Black woman professor left when she took a class with Dr. Carol Henderson, former professor of Africana studies and vice provost for diversity at UD.  
"She was a sight to behold! She showed me what was possible," said Jackson-Truitt. "She was powerful and poised and I wanted to emulate her."  
In her current role, Jackson-Truitt is carrying the lessons learned from Henderson and is looking to expand diversity in leadership positions, believing in the power of representation to inspire others.  
Greek life was another way for her to find community on campus. Jackson-Truitt is an alumna of the Mu Pi chapter of the Delta Sigma Theta sorority – UD's first Black sorority. Forging these bonds with her classmates enabled her to build resilience and the ability to tap into a supportive network of sisters from around the world. Not one to miss an opportunity to expand her horizons, she also participated in UD's study abroad program. Her experience of spending a winter session in Costa Rica allowed her to develop a deeper cultural understanding that bolstered her career.  
"It was amazing! It was a turning point," she reflected. "We spoke Spanish the entire time and stayed with a host family in San Jose. On the weekends we traveled, hiked and got to see a lot of the beaches and the diversity of the island's population. It was one of the highlights of my college career."  
After graduating from UD, Jackson-Truitt went on to receive a master's degree in social work at the University of Pennsylvania and earned her doctorate in counseling and student personnel services from the University of Georgia. She credits UD with preparing her for the Ivy League and her subsequent work in higher education. In fact, she sought to recreate her positive UD campus experience in her most recent role as the inaugural director of diversity and inclusion, education and training at Georgia Tech.  
"I intentionally put myself in programs like the McNair Scholars and NUCLEUS because I knew I had to have support and be around people I could relate to. Black students at UD were able to form a network and the University created those safe spaces to help us feel like we belonged," she recalled. "I tried to create those same spaces for students at Georgia Tech. It was really a full circle moment." 
Jackson-Truitt can see a throughline from her experience as a Blue Hen to the steps she's taken in her career. She has taken that foundational knowledge with her throughout her personal and professional endeavors, including recently launching her DEI consulting company, Ask Dr. Tia.  
"Everything I've done is around advocacy and allyship. Along the way, I realized I'm an educator, too," she said. "Thanks to my time at UD, including the challenges and the triumphs, I was always prepared for whatever came next."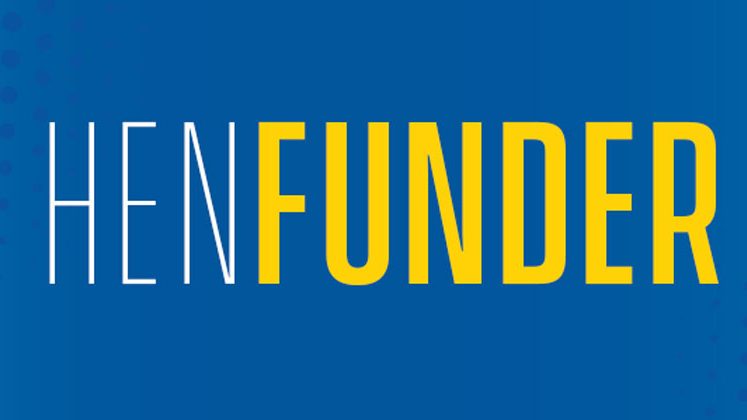 Help a Hen
UD's crowdfunding platform provides an easy way to directly support campus projects, scholarships, programs and more.