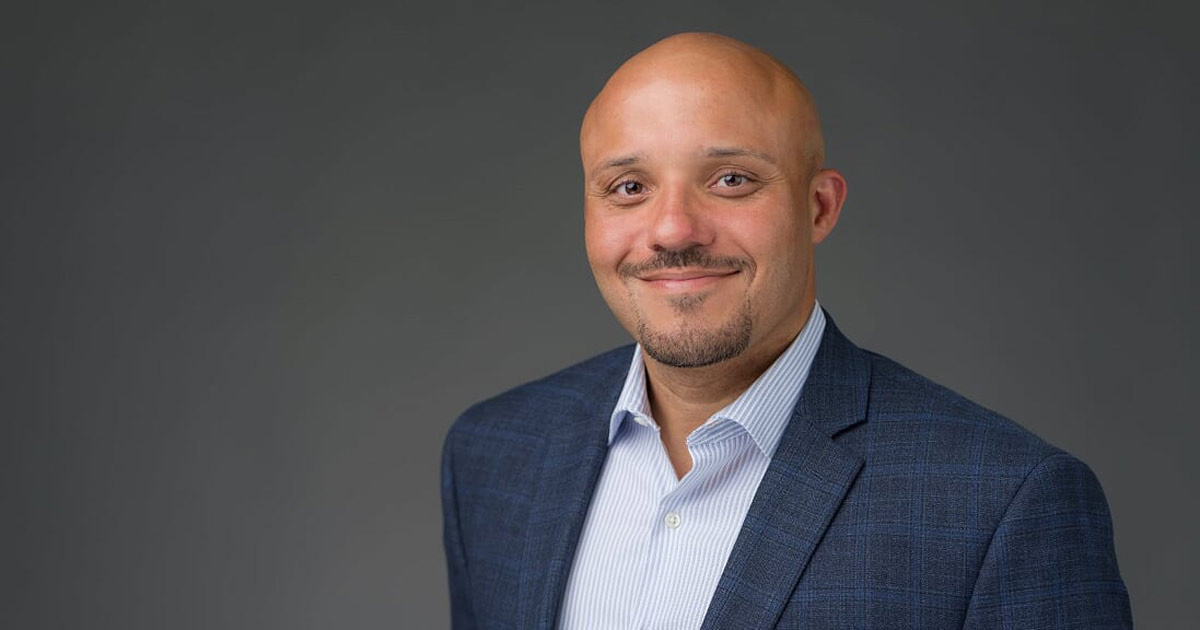 Q&A with Dustin Sutton, AS03
Turning a Diversity Challenge into an Opportunity for Connection
After Dustin Sutton, AS03, experienced the unsettling void of colleagues who looked like him in the commercial real estate industry, he decided to do something about it. In June 2020, he founded the Black Commercial Real Estate Network (BCREN), an online network that provides a community of connection, idea sharing, support and mentorship for Black members of the commercial real estate industry and helps to open doors and encourage more diversity in real estate. In just one year, Sutton—who lives in San Diego—was able to grow the local network of just five people into a national presence of nearly 600 real estate professionals.
What sparked you to create the Black Commercial Real Estate Network?
When I was trying to make the transition from residential to commercial real estate in 2013, I had a very hard time breaking into the industry. It was apparent then, and it is now, that there is very little diversity in the Commercial Real Estate field. When the murders of George Floyd and Brianna Taylor garnered national attention, I felt that I had to do something. I started with proactively searching for other Black commercial real estate professionals in my area to form a small group of support and connection.
How have you grown BCREN over the past year?
Most of the BCREN growth has been through word of mouth and through online correspondence, mostly on LinkedIn. The group started to take off when I connected with Derith Jarvis and Mark Allen, both are in Dallas, TX. They wanted to join the online group and open up BCREN to areas outside of Southern California. Over the past year, we have held virtual group meetings which often include candid conversations about how we can help support each other and build the momentum.
How has the real estate community responded to having this network?
Over this last year, I am amazed at how many wonderful people I've met in and outside of BCREN who understand the need for and the benefit of a diverse work force in the CRE (Commercial Real Estate) industry. People from all different backgrounds are reaching out to me asking how they can help support BCREN.
Have you had any eye-opening moments since you started it?
The most inspiring moments for me are when I get to work with students and young professionals interested in commercial real estate. Being able to connect them with mentors and potential career opportunities is where I feel the most joy. I remember how hard it was for me to get my foot in the door with a commercial real estate company, so being in a place where I am able to help other Black professionals looking for connections or opportunities is a wonderful feeling.
What is your vision for the network?
BCREN has been a side project reserved for nights and weekends and mainly self-funded up to this point, so my vision has evolved over this past year. It began simply as a way to find and connect with other Black members in the field in my hometown of San Diego. But now, my vision is to create a multi-faceted organization that supports the DE&I goals of companies and individuals alike. The CRE industry is a wonderful field that has enormous opportunities. And at the same time, I recognize that many Black people are not aware of the opportunities that exist. My goal for BCREN is to be the connection between those opportunities and diverse talent.
We hope to be involved in career fairs and regional networking events and plan to create formal mentorship opportunities and raise funds for scholarships. This is an exciting time for BCREN and we are laying the groundwork for an impactful 2022 and beyond.
How did your UD experience influence your career/personal trajectory?
When I graduated from UD, I was not sure what I wanted to do for a career. I saw some of my friends slide right into good entry-level positions in New York, Philadelphia and Washington, DC. I moved to San Diego in late 2003 and figured that if I was going to have to start from the bottom, then I would do it in beautiful weather. Surprisingly, there were about 20 UD alumni that I knew who also moved out to San Diego around that same time. There are now a group of six of us who still live in San Diego and we stay in touch regularly.
As someone who has experienced lack of diversity in your field, do you have advice for anyone else facing adversity in their careers? What has helped you?
We all face adversity in one way or another. I have found in my life that whenever I am feeling helpless, the best thing for me to do is look for ways I can help others. It never ceases to amaze me that the more I give of myself, the further my personal goals progress. As I have more life experience, I am learning that challenges are opportunities. They are opportunities to be creative and to push yourself to new heights. I believe that it is way one responds to life challenges that defines one's character. I have found it helpful to take the time to step back from the situation and to try to respond with thoughtfulness rather than my knee jerk reaction.
Learn more about the Black Commercial Real Estate Network at bcren.org.
Help a Hen
UD's crowdfunding platform provides an easy way to directly support campus projects, scholarships, programs and more.