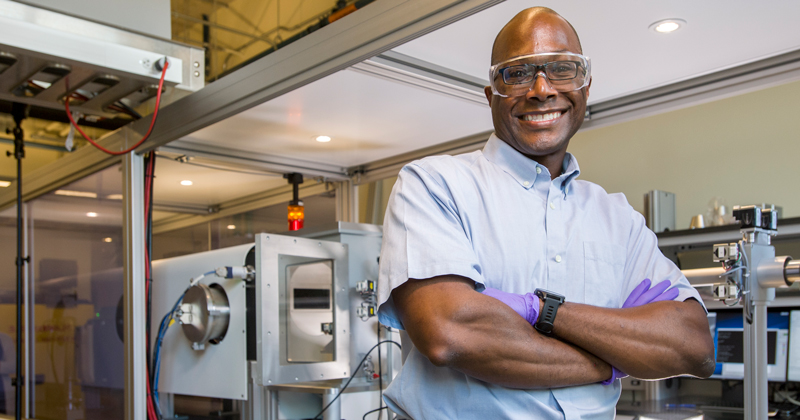 Unexpected rewards
A named professorship is more than just a title.
For faculty, it represents incredible recognition and new research opportunities. And for the donors who create them, it means carrying on legacies and paying it forward while building lasting relationships.
University of Delaware professor Thomas H. Epps, III, understands all too well the importance and impact a named position can have on a career. Epps started at UD's College of Engineering as an associate professor, progressed in his career to the Thomas & Kipp Gutshall Career Development Chair and was recently named the Allan & Myra Ferguson Distinguished Chair of Chemical & Biomolecular Engineering.
"For many of us, when we're lucky enough to get a chair or become a named professor, we view it as a great honor recognizing us for what we have done in our work so far and as a promise of what is yet to come, giving us an opportunity to be a source of pride for UD and the for the people and families who supported the position," Epps said. "With the Gutshall position, I am the first African American in UD's College of Engineering to go from an assistant professor to named professor, and I have cherished the opportunities Tom and Kipp have provided me and my family and what that support has helped me achieve in my career."
For the college, named positions are a great tool for recognizing and recruiting deserving faculty.
"As a Dean, the moments I enjoy most are recognizing the excellence of our faculty, students and staff. Thomas is driving and leading research efforts that elevate our college and the entire university," said Levi Thompson, Dean of the College of Engineering. "The generosity of our named professorship donors makes it possible to recognize, recruit and retain outstanding faculty like Thomas. We are so proud of him and his contributions." These days, these professorships are more impactful than ever.
Epps, who is also the director of the Center for Research in Soft matter & Polymers, also has had greater flexibility with his named position and critical funding to pursue new areas of research with "out of the box" elements that wouldn't be possible with grant funding limitations. His work with sustainable, biobased polymers was only possible because of his first named position and grew into two new research centers and a startup.
"Times have changed a lot from when my more senior colleagues had more opportunities to pursue activities without a grant in place and dive into new areas, but that doesn't exist as much anymore, especially for early career professors that are lacking the freedom and funding," Epps said. "The funding from this named position was critical in providing opportunities to take a little bit of risk and try something I hadn't done before. But the most rewarding part has been getting to know Tom and Kipp, to sit down, chat on the phone, exchange emails as great mentors who have provided tidbits that have been helpful in my position, especially for as I was trying to grow my career."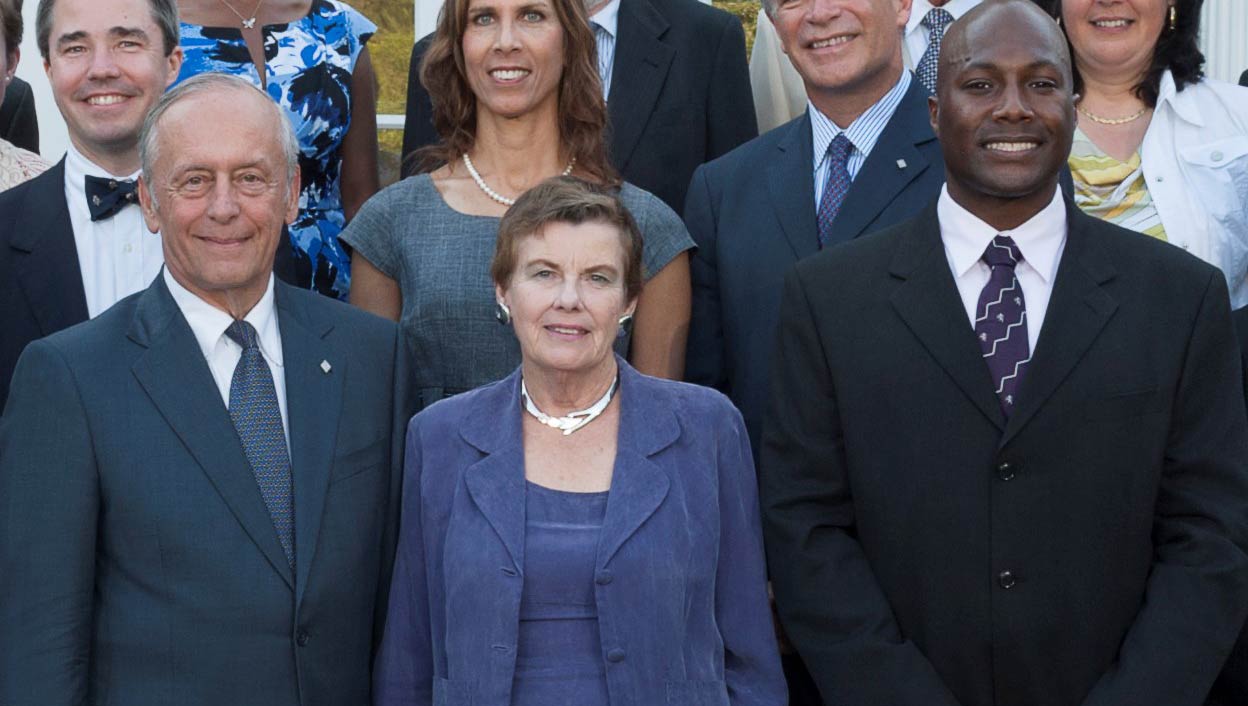 Tom Gutshall, EH60, agrees that the relationship built between his family and Epps' has been an unexpected perk of creating the named position to ensure the high caliber of engineering faculty continue at UD.
"Through the years, Thomas and I would get together and talk about his curriculum and his experiences of what was going on in the department and his classes. When you're face-to-face you can put a lot of value on it, see when someone is pondering an issue with great conversations as we sipped on iced tea," Gutshall said. "When an engineer starts talking about research or projects, they'll always get into the technical details of slicing and dicing to the smallest level, but we talked more about him as a teacher and as a leader, his growth not being impeded by what he was doing technically, but what he can also do to be a role model for his students."
Both Epps and Gutshall look forward to continuing their friendship and the bond they have created between their families. As Epps transitions to his new role, the Gutshall named position has now been awarded to UD's material science and engineering joint professor, April Kloxin, who will now have the same opportunities associated with the funding.
When Gutshall and his wife, Kipp, created the named fund, this is exactly what he hoped it would do: ensure the College of Engineering maintained the caliber of faculty Gutshall came to know and appreciate during his time as a student and as he made his way in his career.
"The reputation of the chemical engineering faculty is just over the top, so after you achieve a certain level of success, and you're in the saddle and know you'll be riding it for a period of time, you think about what to do so the ladder of success never goes away," Gutshall said. "For me, one way to do that is to ensure the quality of faculty in UD's department continues, so my wife and I chose to create this chair position to allow the engineering department to continue to bring in top notch candidates like Epps and others."
Now, with the recognition and flexibility the Gutshall named position gave Epps to grow his career, he is embracing his new, advanced named position as the Allan & Myra Ferguson Distinguished Chair of Chemical & Biomolecular Engineering. The position brings greater opportunity to make an impact on the department and other faculty while fulfilling a legacy set forth by the Fergusons and the professor who held the named position before him.
"I'm thrilled to have this named distinguished chair position and it's exciting to be able to build on the tradition Dion Vlachos, who held the position before me, started—strategies for getting critical centers on campus, continuing to build this community and helping faculty who joined the department after me," Epps said. "It will be great to be able to continue in the legacy of Dion and to honor Allan who I know has since passed on, continuing his legacy of mentoring and paving the way for others."
That's just what Myra Ferguson, AS66, is hoping as well. Her husband, Allan, AS65, who wanted to create the named find to "pay it forward," was an engineer who worked on groundbreaking research that is the foundation for many treatments today and a venture capitalist who cultivated successful, multi-million dollar companies. But most importantly, Myra describes him as a kind and generous mentor, colleague and friend who brought a sense of calm and contentment to every situation.
Those traits of curiosity, humanity and empathy are what Myra hopes is carried on through this named fund.
"Creating the named position was something Allan had in mind to do for a long time because of what he was given when he was a student at UD," Myra said. "He was only the second person in his family to go to college, he paid his own way and was raised by his grandparents, so in some ways he was a lost little boy with no money. He had UD professors who were mentors and nurturers, so I see them as those who saved him and gave him a purpose. This fund is a way Allan this is a way of paying it back, sharing what was given to him so the professors like Epps can share the gift with their students—conducting the research and science they need to, but nurturing their students as they approach teaching with humanity and a commitment to being a mentor."
Call Us to Share Your Memories
Listen to Blue Hens share blue-and-gold memories in their own words with the Remember When voicemail series.