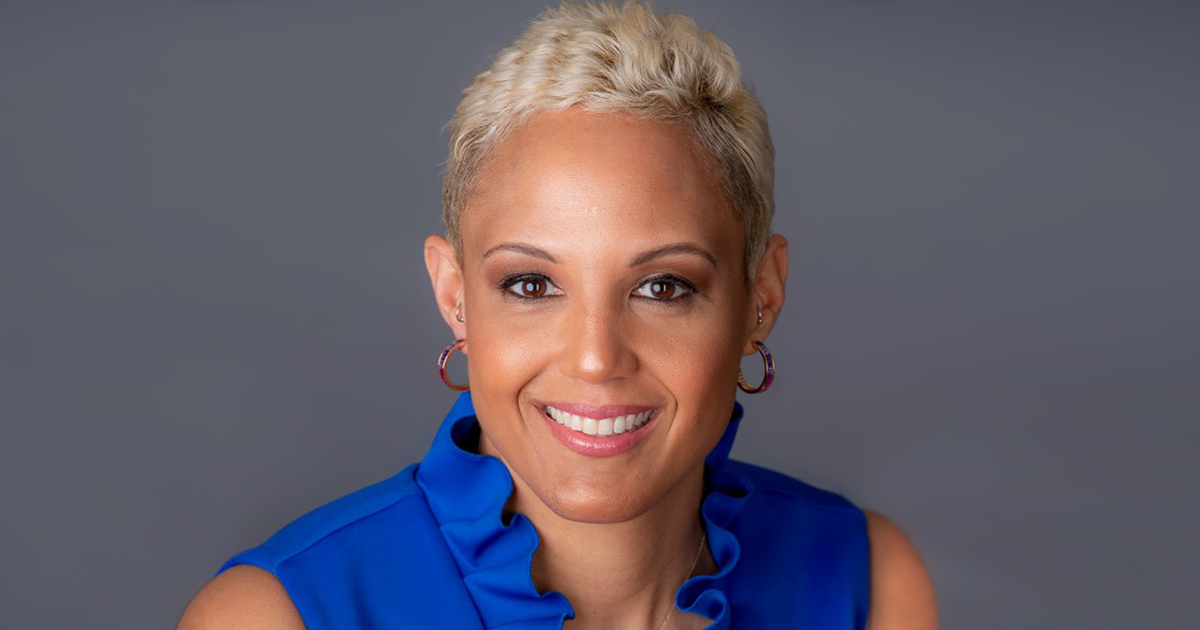 Path to Success
Drafting wills in Tanzania. Building a diverse legal pipeline in Chile. Advising small businesses in Cameroon. Practicing securities law. Winning activism awards. Ensuring Walmart's legal department was truly global. Serving as Diversity Officer for the American Bar Association's Section of International Law as well as a Commissioner organization's Commission on Racial and Ethnic Diversity in the Profession.
All of these experiences and more led Gretchen C. Bellamy, Esq., AS99, to her current role as senior director, global diversity, equity and inclusion, international markets for McDonald's Corp.
"I've had lots of twists and turns in my journey, but I needed all of the steps to be prepared for this job," Bellamy said. "The best parts of all the work I've done, and all the experiences I've had are in this position - they have all primed me for this role. McDonald's symbolizes America, feel-good, delicious moments for everyone, and convenience, so I chose to pursue this position because it aligns with my values. And like our slogan goes, 'I'm lovin it!'"
Bellamy started the newly created position in April and is responsible for managing, aligning and leading the diversity, equity and inclusion strategy for McDonald's in more than 115 countries as well as delivering market-specific initiatives, campaigns and processes.
"Essentially, I'm providing a toolkit for the managing directors/market presidents and their chief people officers to ultimately embed diversity, equity and inclusion within their strategic business priorities," Bellamy explained. "It's really taking McDonald's three-legged stool approach of looking at the business – employees, franchisees and customers – and tying it back to our customers and communities through a diversity, equity and inclusion lens, which drives home the importance of our values overall. I approach my work like change management and organizational development, but through the diversity, equity and inclusion lens, which touches all functions of the business to help the company be resilient and understand where we are in this moment."
In addition to her extensive travel, law school fellowship and work experience, Bellamy credits her background and time at UD with helping her succeed.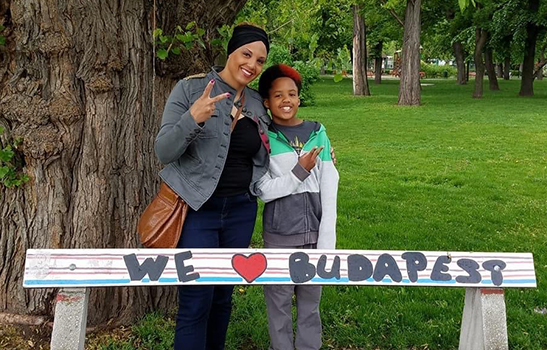 "I look at the trajectory of my life and how I got here—I'm one of 26 children and a first-generation college student," Bellamy shared. "I transferred to UD and right away went to London to study abroad. I was hooked. A classmate and I went on a clandestine trip to Malaysia, and I never saw poverty like that. So when I returned to UD, I started working at a transitional homeless shelter for women and an outpatient drug and alcohol facility in Wilmington."
After serving in the Peace Corps in Cameroon, Bellamy went on to Duke University School of Law where she earned not only her J.D. but an LL.M. in international and comparative law, focusing on human rights. She had an opportunity to join a large law firm in New York City after graduation, but felt like it didn't align with the values she developed throughout her life and time at UD. Bellamy was a member of the University's chapter of Phi Sigma Pi, a gender-inclusive honor fraternity that combines aspects of a service fraternity, social fraternity and an honor society. The fraternity was a large part of her University experience and helped her engage with like-minded students who weren't exactly like her, but had a common purpose with "real things to accomplish."
Bellamy also connected with faculty members who helped shape her pathway to her position at McDonald's.
"Two professors were instrumental in my time at UD. Robert Denemark, who is still on faculty at UD, taught diplomacy and that was the best class I took. The other was an economics professor, Eleanor Craig, who retired after 50 years of teaching.  She is the reason why I minored in economics and she helped me make my decision of where to go to law school," Bellamy said. "Being engaged with faculty members and other students made me feel nurtured—like I was taken care of at the University."
Motivated by her warm memories of UD, the influential Blue Hens who have helped shape her journey and gratitude for the help others gave her along the way, Bellamy chooses to support areas at the University that reflect her life and profession: a Minority Affairs Scholarship and Center for Study of Diversity.
"I had funding support when I was a student, and I know how hard it was to make money while studying abroad," Bellamy said. "There are barriers to these experiences, and I want to help break those down so people—specifically underrepresented minorities—have critical experiences regardless of finances. I fought every step of the way to study abroad, get my education, have the experiences I've had and to be in the positions I've held. So if I can make it easier for the next generation and inspire students in similar situations, I want to do that."
In her efforts to encourage students who are in the position she once was in; Bellamy has some words of advice for today's Blue Hens.
"Dream the dreams, make sure the opportunities you take are based on your values and don't be fearful of change because it will lead you to next steps," Bellamy said. "Nothing has to be forever, but be specific in what you want while also being flexible. Always show up and know that so many are willing to help and know the role you're playing is important. People are needed in challenging places so don't be afraid because sometimes you're supposed to be there to improve the situation. I live every day with courage and can say I'm being true to myself and I hope the same for others."