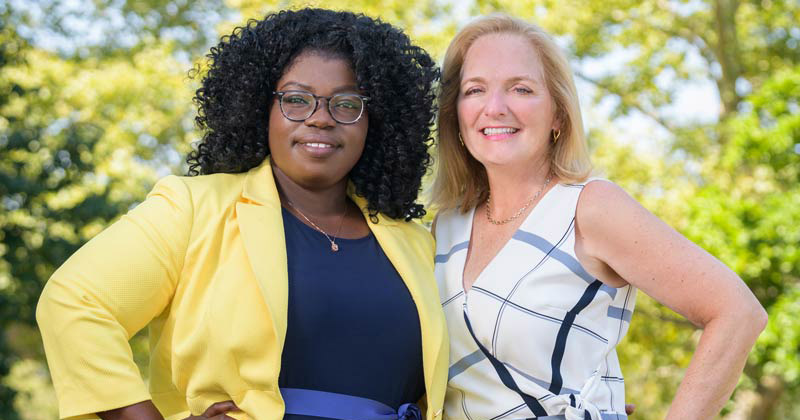 The Mentor
Georgina Class-Peters was looking for direction. As a University of Delaware graduate student, she decided to change her career trajectory from political science to entrepreneurial and design in business. With no connections in the business industry, she soon realized she needed guidance and advice from someone with experience in the professional world to help her choose her career path.
Through the Lerner Executive Mentoring Program, she connected with Mary Ellen Payne, BE78, 80M, a retired senior vice president of Verizon Communications, to help her find her way.
"Mary Ellen has been really invaluable to me," Class-Peters, AS16, BE17M, said. "She took time to find out about my passions and my skillsets and talked through opportunities in the business world that would be best for me."
As Class-Peters transitioned from a student to a professional, she looked to Payne for advice on navigating the job search process, nailing an interview and conversations on negotiating salaries. Subsequently, Peters landed a position as coordinator for the software engineer at JPMorgan Chase & Co. where she continues to grow and excel, using Payne's advice to help direct her professional development.
"Mary Ellen is still my mentor today—always looking to strategize and help me in my career," Class-Peters said. "I can talk to her about how to have difficult conversations with my manager, how to carry myself as a young woman in the workplace and letting them know I add value."
Payne, who has been a mentor and philanthropic supporter of the Lerner Executive Mentoring Program since 2011, sees her role with Class-Peters and her many other mentees as a "cheerleader," encouraging students and graduates to pursue their interests while helping them gain a clear view of their opportunities as they move through the career-building process.
"Georgina is such a talented woman and she is a dream mentee—taking advantage of resources, proactively seeking input and really being involved in the community," Payne said. "She has also been willing to speak with my other mentees, and no one can share what the start of a career is like than someone going through it at the moment."
Payne's dedication to mentoring extends beyond the bonds with students, as she provides philanthropic support for the Lerner Executive Mentoring Program and is continually recruiting others to participate. Payne is particularly passionate about helping empower women like Class-Peters. She recently received the first Lerner Women's Leadership Initiative Catalyst Award, honoring her work with propelling women in business.
"As a woman, when I was coming into the professional world, I had access to only a few women in executive roles to serve as mentors and guide me through my career," said Payne. "Most undergraduate students don't get the chance to work with top-level business executives and this program gives them industry mentors to provide a different perspective. My work with the incredibly talented mentees gives me great hope that the future is very positive."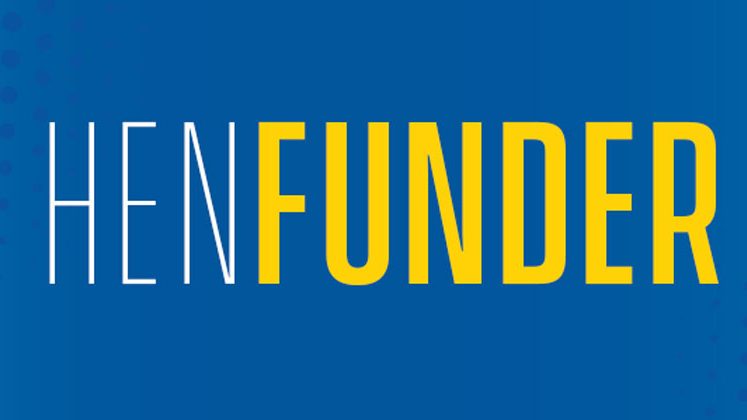 Help a Hen
UD's crowdfunding platform provides an easy way to directly support campus projects, scholarships, programs and more.