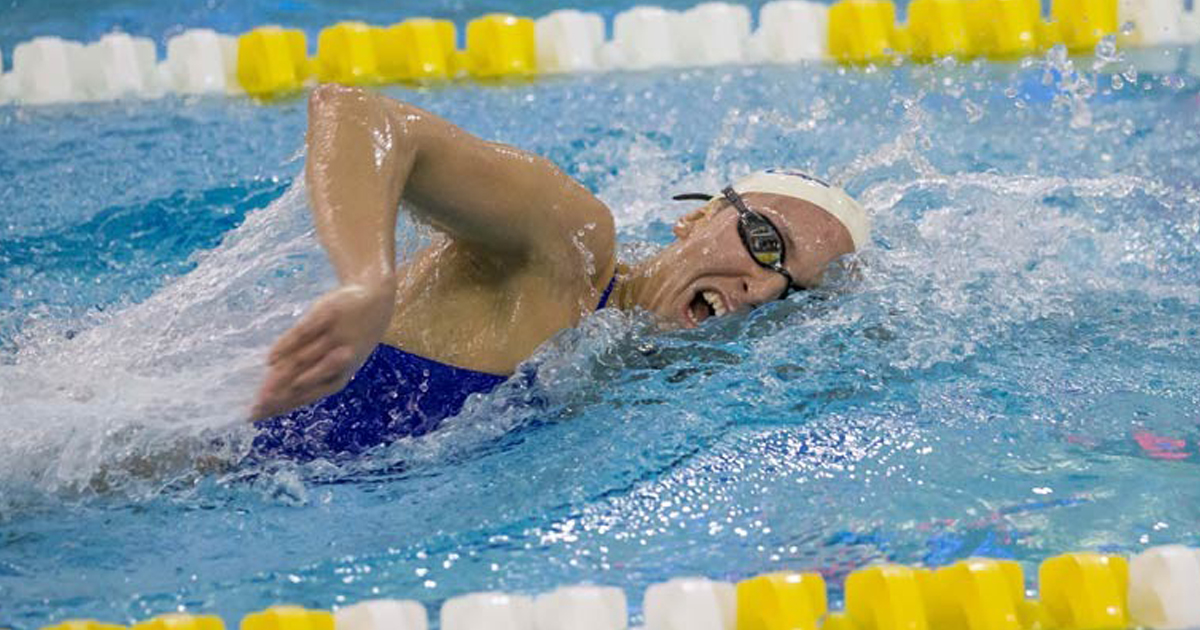 Swimming Success
As a swimmer at the University of Delaware, Steve Beattie, BE87, learned teamwork, time management and drive—skills he carried with him to help him succeed in life beyond UD and skills he hopes to help cultivate in today's Blue Hens.
"The camaraderie and mentorship I enjoyed as a student-athlete at UD continues to this day and will last me a lifetime," Beattie said. "With each gift of time or financial support, I'm giving another student the opportunity to share in my personal UD experience."
Athena Cimino, HS19, is one of those students. The health behavior science major was also a swimmer for UD—focused on the 50- and 100-meter freestyle events—and was grateful to have the support of the Beattie Family Coaches Scholarship, funded by Beattie and his wife, Kim, BE87. As a transfer student who finally felt like she had found her academic and athletic home at UD, Cimino was not only grateful for the support, but tremendously relieved.
"My parents were going through a divorce and my mom is a teacher, so being awarded this scholarship meant so much to me," Cimino said. "I was trying to work part-time while balancing school and practices. The scholarship allowed me to take a step back from that, explore campus activities and really have a more well-rounded college experience."
With the support and experiences gained at UD, Cimino graduated with a degree in health behavior sciences and a minor in public health. She recently completed an internship at a drug and alcohol counseling center in Georgia and is looking forward to taking the next steps in her career.
Beattie's commitment to fostering lasting relationships with students and helping them succeed beyond graduation is evident in the many areas he and Kim support at the University, but also in the time he dedicates as a volunteer. As the most recent past president of the UD Alumni Association, he is invested in seeing students like Cimino along each step of their journey at UD and then remain connected after graduation.
"I've seen the immense joy of new students at the Twilight Induction Ceremony and then welcomed them to the alumni community after graduation," Beattie said. "The experiences are rewarding as a volunteer and allow me to let young Blue Hens know that there are others looking out for them, welcoming them to the alumni network."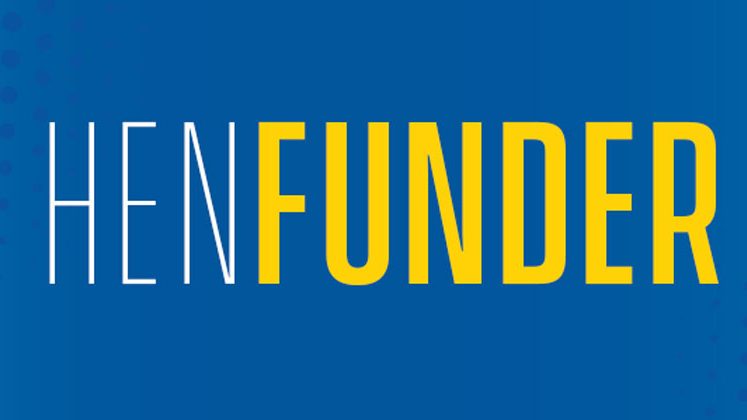 Help a Hen
UD's crowdfunding platform provides an easy way to directly support campus projects, scholarships, programs and more.