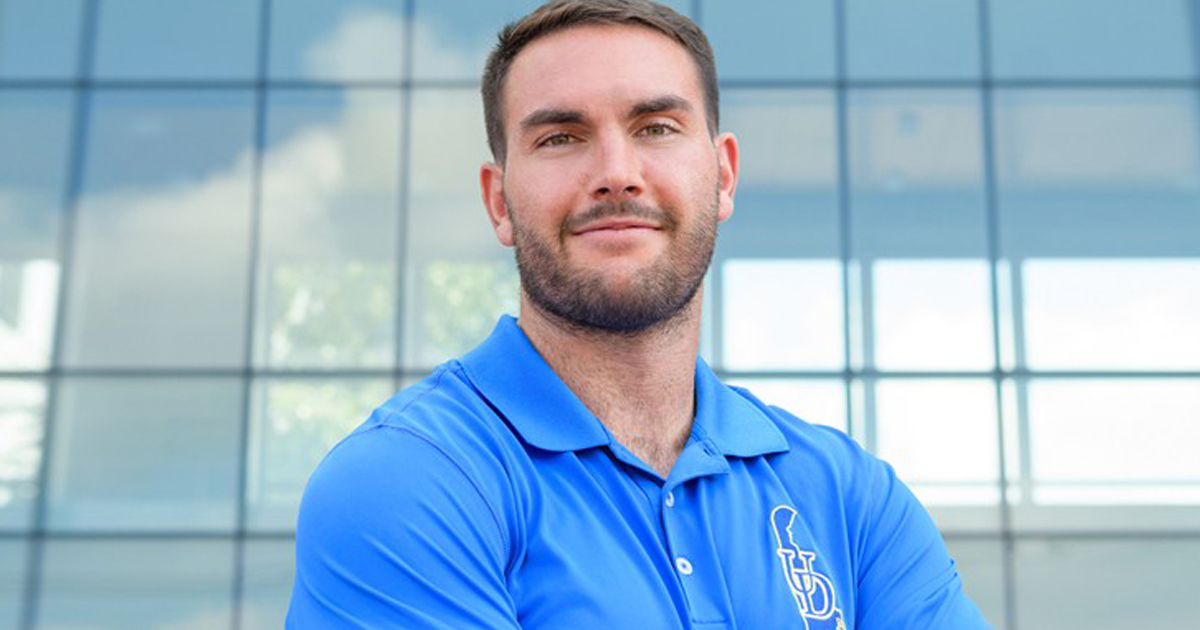 Improving Our World
Will Baker is an engineer committed to keeping our world stable.
From making structures more resistant to earthquakes and landslides to understanding how soil responds to roadwork, the UD civil and environmental engineering doctoral student is part of research that is making a true impact in the field.
For the past two years, Baker, EG15, EG23PhD, has worked with Chris Meehan, an associate professor in the Department of Civil and Environmental Engineering, to collect data during the construction of US 301 in Middletown, DE. Ultimately, their research into the use of automation technology in the field will help radically improve the long-term performance of roadways.
"This is a huge leap in the construction industry, because we are now able to identify potential problem areas that can be remediated immediately during construction," explains Baker.
Traditionally, field engineers working in earthwork construction conduct spot tests to assess the quality of the soil underneath—which provides the stable foundation for the work above—but this process leaves most of the roadway untested. Thanks to new automation technology, Baker and Meehan could collect data from equipment during the construction and respond to the results immediately.
Such practices, if adopted throughout the industry, would give engineers and contractors valuable information to quickly identify potential problems and introduce better-performing infrastructure.
"Contractors and engineers alike can use this data to help them make better decisions," Baker says. "The research I'm doing is meaningful to me because I am able to see the real-world benefits while working with a variety of people, from academics to state agencies and contracting companies, which I think will benefit me as I continue to mature into my career."
Baker's real-world research wouldn't be possible without the mentorship and vision of UD faculty member Chris Meehan. And that's exactly what UD alumni Barry Bentley, EG78, and Keith Bentley, EG80 had in mind – ensuring that UD students have access to faculty who will help them change the face of engineering – when they created the Bentley Systems Early Career Professorship in the Department of Civil and Environmental Engineering through annual support.
Meehan, the first recipient of the professorship, not only brought recognition and accolades to the department, but also was able to help students like Baker. The title also opened doors, providing enhanced global and scholarship experiences that helped him grow as a professional and earn awards, grants and national recognition.
The brothers, founders of Bentley Systems, a leading provider of software to design, build and operate the world's infrastructure, were inspired by the impact of their support and decided to endow the professorship. The sustained funding will empower faculty to conduct needed research and help pass on important lessons to students.
"Barry and I are both proud, active and committed alumni of the University of Delaware," Keith said. "We recognize that Bentley Systems wouldn't exist were it not for our education at UD. Since civil engineering is at the core of our business, Bentley Systems has been pleased to fund the Bentley Systems Early Career Professor for the past five years. We are convinced that endowing this professorship will help make a difference indefinitely and consider it a solid investment in the future of engineering."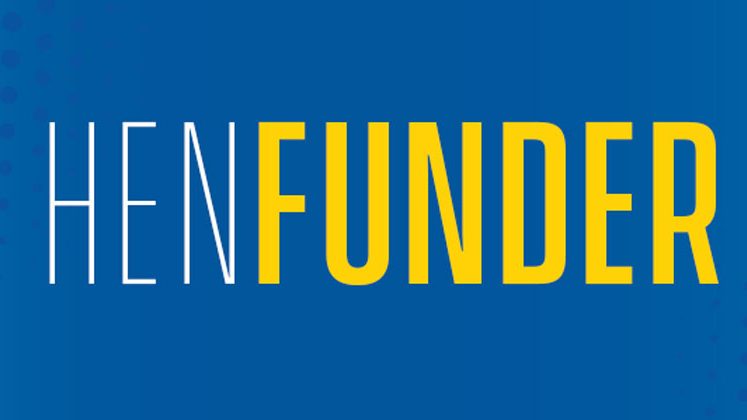 Help a Hen
UD's crowdfunding platform provides an easy way to directly support campus projects, scholarships, programs and more.