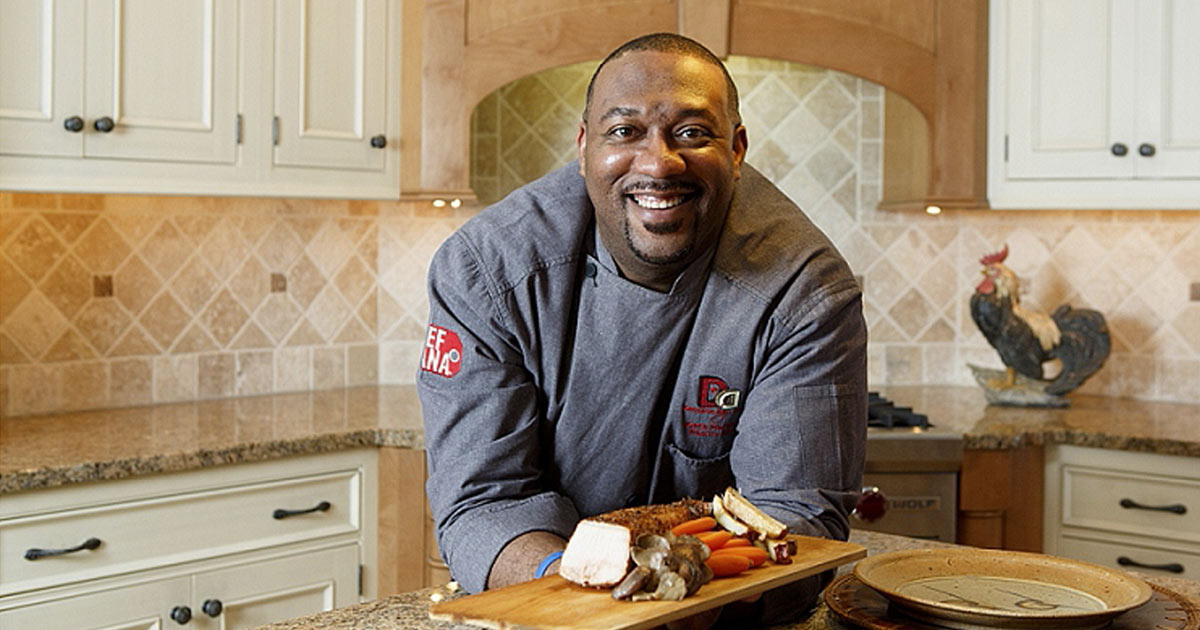 Cooking Up Connections
As the owner of award-winning bakery Desserts by Dana and 2010 winner on TLC's Cake Boss: The Next Great Baker, Dana Herbert, BE88, is widely known for his pastry masterpieces. But with the pandemic hampering his usual wedding and dessert business, he shifted focus more to his culinary roots.
So, it was a natural fit for Herbert to offer virtual cooking classes for UD alumni in the region. He hosted two spring classes garnering more than 90 participants for the savory interactions.
"During this pandemic, especially when it first hit, I was feeling a very real disconnect and an unspoken stress that was separating people," Herbert shared. "I knew we had to find ways to connect and what better way to do that than through food. The alumni virtual classes were so uplifting. I enjoyed sharing my gift of food, and it really warmed me up inside to see the faces of all the people—all cooking together."
While the coronavirus has impacted his day-to-day bakery business, Herbert has found a "silver lining" with exploring the new opportunities and revisiting his culinary skills. He is now even doing something he said he'd never do again, working on another cookbook.
"To my fellow Blue Hens, don't give up hope. Don't give up the faith," Herbert said. "Take this time to find new opportunities to balance where you are and where you want to be. You can find what you think you lost; it just may take a different form. It's there, you just have to look."