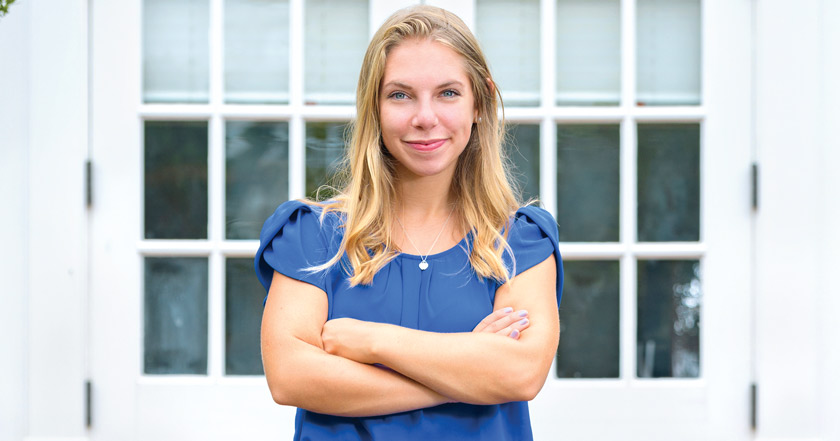 Connecting Passions
Wellness is about more than health and fitness for Samantha Lampert, HS18, 20M. It's about holistic personal and spiritual wellbeing.
As a graduate student studying nutrition and dietetics, and a longtime participant in programming at the Hillel Kristol Center for Jewish Life, she wanted to help other students on their path to wellbeing.
When Hillel enhanced its wellness resources and programming with philanthropic support last fall, Lampert, who had experience teaching cooking and instructing in an on-campus food lab, was a perfect fit for the new instructor role for "Cooking Healthy with Hillel."
"I was looking to connect the dots between my passion for Jewish student life and cooking healthy, and this was an opportunity to teach cooking healthy meals, but with a cultural and geographical element," Lampert said. "From adapting potato latkes to include sweet potato and carrot to sharing healthy ways to fast, students seem to love these classes."
Throughout the year, Lampert met with small groups of undergraduates in a kitchen lab on campus to share wellness resources and nutrition guidance. The special cooking classes were open to all students on campus, but also incorporated lessons on Jewish values, like traditional recipes and discussing Judaism's teachings on taking care of your body.
Lampert said she felt a sense of pride hearing students talk about prepping their own healthy meals, choosing responsible snacks while out on Main Street and sharing lessons with friends and family.
"This gave me both the experience of doing what I love in teaching nutrition and cooking lessons, but also helped me specialize," Lampert said. "Hillel really does everything they can to help students succeed."
Elyse Shulman, HS19, knows that firsthand. As an undergraduate, she was similarly able to explore holistic wellness and help others by teaching yoga once a week at Hillel. Her experiences helped her gain opportunities to intern in a fast-paced hospital kitchen and assisting a registered dietician operating her own practice.
"We've always encouraged our daughter, Elyse, to be the master of her own destiny," Carren Shulman says. "She wanted to see what Hillel offered and ended up meeting her best friend there and finding a community that helped her toward her own goals of living a healthy life."
After seeing how student life programming impacted their daughter's UD experience and solidified her career path in dietetics and nutrition, Elyse's parents, Dean and Carren Shulman, chose to support the programming that meant so much to their daughter, but would also help other students pursue their passions.
With the Shulmans' support, Hillel was able to enhance its wellness resources and programming, opening up new opportunities for students like Lampert and helping to create a community around health and spiritual wellness on campus.
"For us, it's all about building connections and community for students around campus," Donna Schwartz, executive director of the Hillel Kristol Center for Jewish Life, says. "Campus is large, and our intention is to make it a little bit smaller, and it is thanks to philanthropic support that we are able to make our community a stronger one."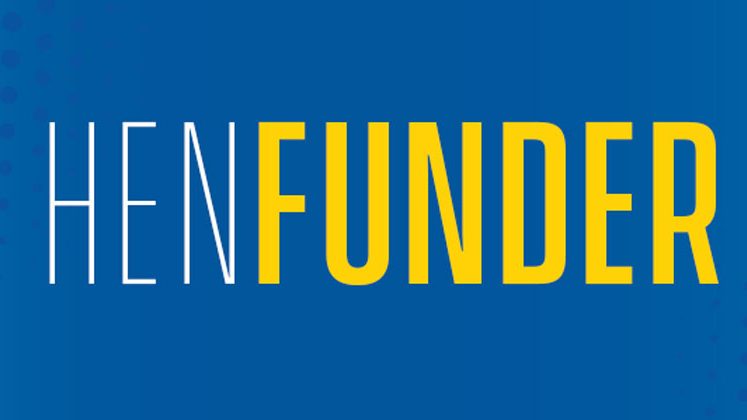 Help a Hen
UD's crowdfunding platform provides an easy way to directly support campus projects, scholarships, programs and more.