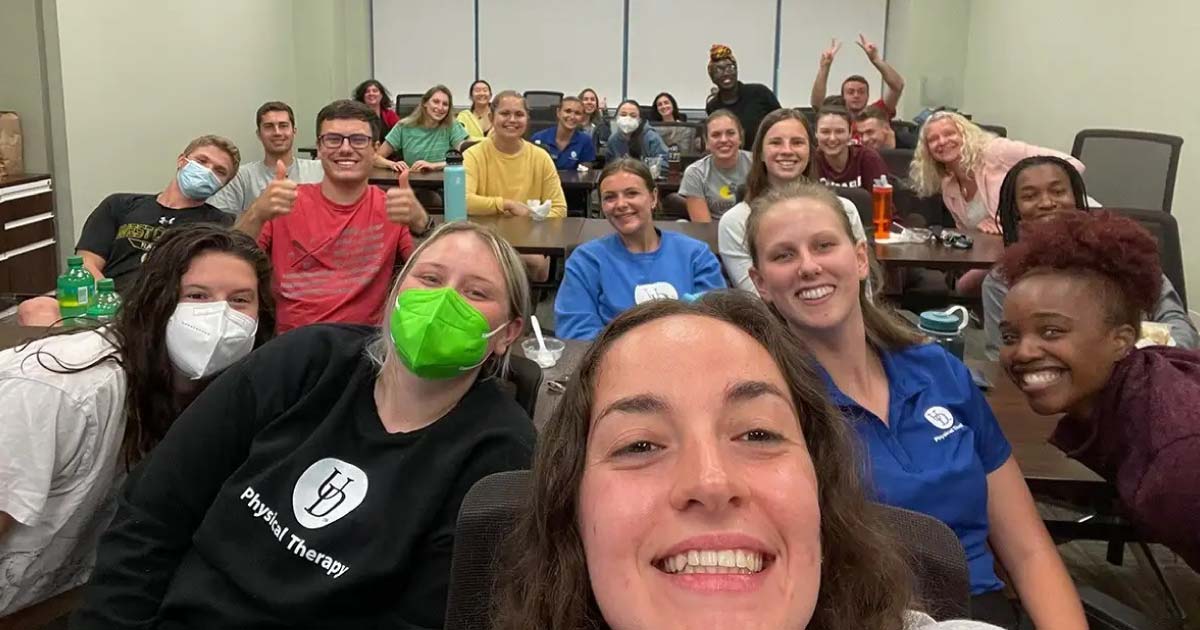 July College of Health Sciences For the Record
August 03, 2022 Written by CHS staff | Photo submitted by Marina Kissner and Kaitlyn Welsh
For the Record provides information about recent professional activities and honors of University of Delaware faculty, staff, students and alumni.
Recent appointments, presentations, publications and honors in the College of Health Sciences include the following:
Honors
Nancy Getchell, professor of kinesiology and applied physiology (KAAP) in the College of Health Sciences, has elected to the prestigious National Academy of Kinesiology, which recognizes those who've made significant contributions to the fields of kinesiology and physical education. She joins four other UD KAAP faculty to earn the distinguished honor, showcasing the strength of UD's nationally recognized department. She will be inducted into the academy at the 91st annual meeting in September in Rhode Island. Getchell also has been elected as the first fellow of the International Motor Development Research Consortium, which is a discipline-specific society, formed in 2014 anddedicated to the promotion and dissemination of motor development research. A professor at UD for more than two decades, she currently serves as Faculty Senate president and was inducted into the UD chapter of Phi Kappa Phi Honor Society this past May.
For the second year in a row, UD physical therapy (PT) students gave back to their profession and placed second in the VCU-Marquette Challenge. Led by fundraising chairs, second-year doctorate of physical therapy students Marina Kissner and Kaitlyn Welsh and third-year students Julia Solderitch and Paige Nonnenmacher, the students raised more than $20,000 for Foundation for Physical Therapy Research, the only national nonprofit solely dedicated to funding physical therapy research. "Every year, at least two to four UD students are successful in obtaining one of those scholarships which is fantastic," said Darcy Reisman, chair of the Department of Physical Therapy Department, a No. 1 ranked graduate program by U.S. News & World Report within the College of Health Sciences. "In the classroom and the clinic, the students see the benefits of science and research in our profession. We're extremely proud of them for this effort and for all that they do." This year, two UD PT doctoral students, Hayley Smitheman and Ashwini Sansari, are among 22 physical therapy students nationwide to benefit from funding from the Foundation for Physical Therapy Research. Smitheman is studying insertional Achilles tendinopathy to optimize individualized treatment strategies. Sansari received the Academy of Pediatric Physical Therapy Award for research on neuromotor control of walking balance in children with cerebral palsy. 
To submit information for inclusion in For the Record, submit a Communications Request Form here. To view a recent For the Record regarding the entire university, search here.