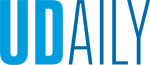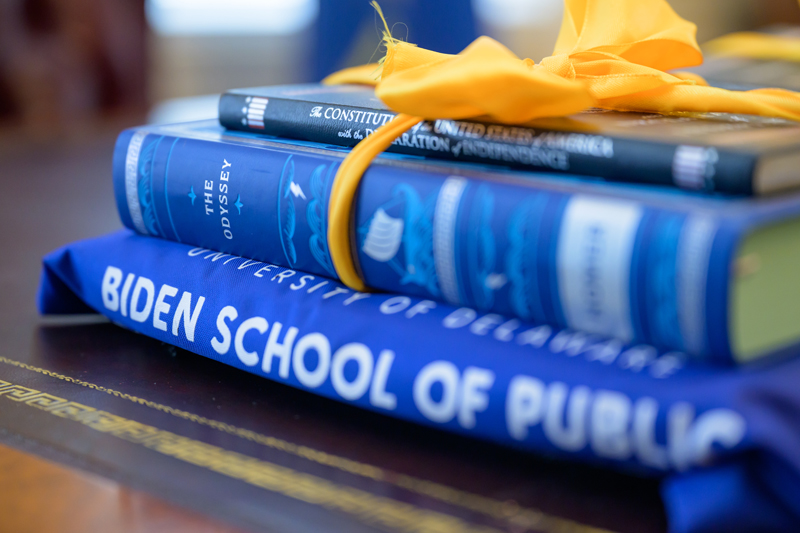 UD Biden School's SNF Ithaca Initiative begins third year
Article by Kelly Cofrancisco Photos by Evan Krape November 17, 2023
Democracy program continues to advance democratic citizenship through civil discourse and civic engagement
Propelled by a new grant from the Stavros Niarchos Foundation (SNF), the third year of the recently expanded SNF Ithaca Initiative in the Joseph R. Biden, Jr. School of Public Policy and Administration at the University of Delaware is well underway — hosting classes, seminars and speakers to advance democratic citizenship through civil discourse and civic engagement. The Biden School also welcomed a new cohort of SNF Ithaca student leaders, a new SNF Ithaca graduate fellow and new SNF Ithaca affiliated faculty for the 2023-24 academic year.
At a welcome event held earlier this semester, Biden School Dean Amy Ellen Schwartz highlighted how the SNF Ithaca Initiative contributes to the school's mission to inspire, educate and empower new generations of policy leaders.
"The initiative began with the simple but impactful mission to strengthen democracy by harnessing the power of our nation's most valuable resource: its young people," Schwartz said. "And the SNF Ithaca Student Leaders, coming from the Biden School and beyond, exemplify what it means to utilize one's knowledge and passion to improve our world. As we move into the next phase of SNF Ithaca, it's exciting to see how our ideas are turning into reality with our expanded team."
SNF Ithaca student leaders
SNF Ithaca student leaders are a group of dedicated students actively working to explore and understand civil discourse as a form of civic engagement both on and off campus. This group is planning programming for the UD student community and developing plans for the third annual SNF Ithaca National Student Dialogue in spring 2024. Their contributions will play a crucial role in fostering a more engaged and informed society.
Referencing a concept found in Homer's The Odyssey, an inspiration for SNF Ithaca, SNF Ithaca Director Timothy J. Shaffer noted that the ancient Greek word philoxenia — meaning "guest-friendship" — is a helpful reminder for how we should approach engaging meaningfully with others through dialogue.
"One of the most impactful things we can do through SNF Ithaca is to learn how to engage differences constructively — to shape how to explore issues in a classroom as well as influence public policy and, thus, other people's lives," Shaffer said. "We're all on our own journeys, but this is especially true for our students who are navigating all that is college as preparation for their next steps."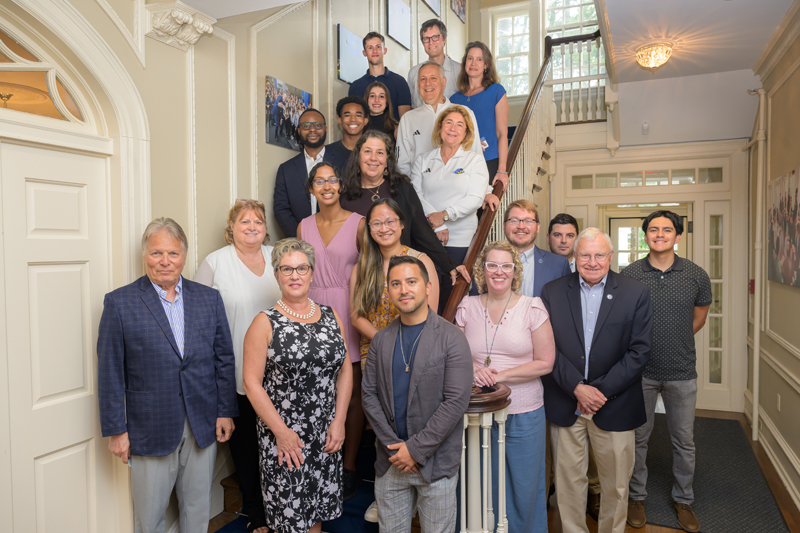 The 2023-24 SNF Ithaca student leaders are:
Simon Brand, a senior public policy major with minors in political science and history

Jenna DeMaio, a junior honors student triple majoring in economics, political science — American politics concentration, and public policy

Amelia English, a junior environmental studies and public policy double major

Sathiya Kannan, a junior honors environmental science major

Caleb Mathis, a sophomore honors political science and public policy double major
In addition to these UD undergraduate students, joining the initiative this year is the third SNF Ithaca Graduate Fellow and Biden School doctoral student, Ojooluwa Ibiloye. Working closely with Shaffer, Ibiloye will help develop the recently added pillar of SNF Ithaca, focusing on the role and influence of media on democracy. 

The most recent SNF Ithaca Graduate Fellow, Daniel Lahera Liranza, through a commitment the Biden School is making to the initiative, will continue to work on research connected to civil discourse and civic engagement.
New affiliated faculty
As part of SNF Ithaca's expansion, the initiative has welcomed five new affiliated faculty members. These distinguished educators will contribute their expertise to growing course offerings focused on SNF Ithaca themes of civil discourse, civic engagement and understanding the mediated public square.

"These outstanding scholars and educators will spend this year developing and delivering our signature programs, such as the SNF Ithaca National Student Dialogue and SNF Ithaca National Leadership Summit, mentor students and, significantly, design and redesign courses that explore civil discourse, civic engagement and our mediated public life and democratic institutions," Shaffer said. 

The SNF Ithaca affiliated faculty are also working on the development of an undergraduate certificate in democratic citizenship, which will be available to all UD students. 

"These colleagues are helping to embed SNF Ithaca within the Biden School and broader UD educational experience," Shaffer said. "The work being done this year will help lay the foundation for SNF Ithaca themes to be woven into the fabric of a UD education."
Engaging with the community
SNF Ithaca continues to engage with students, faculty and researchers across UD and beyond through events, seminars and research opportunities with SNF Ithaca Fellows, many of which are open to the public.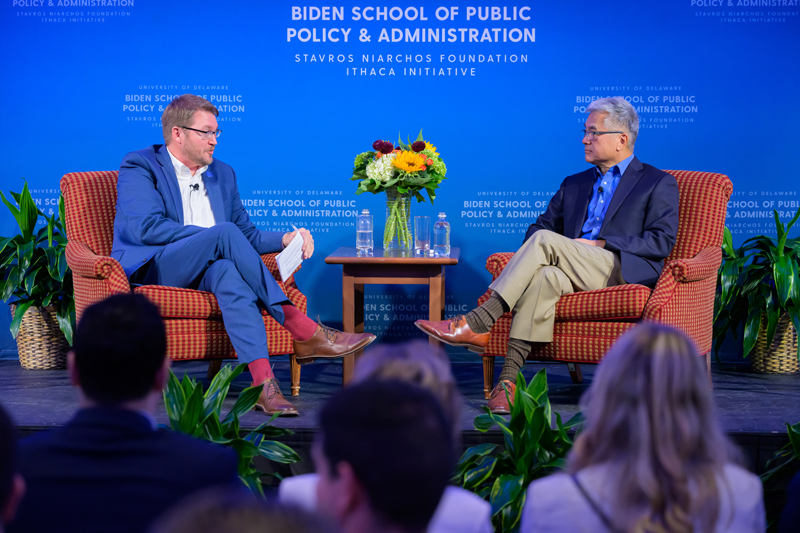 This semester, the initiative hosted former Ambassador to China Gary Locke as an SNF Ithaca Senior Fellow on campus to teach a Biden School seminar course and to host a community event about diplomacy with China and the role of civil discourse on the international stage. 
Additionally, former Congressman Adam Kinzinger of Illinois joined the Biden School as an SNF Ithaca Visiting Fellow and spoke with Biden Institute Chair Valerie Biden Owens about his newly released book, Renegade: Defending Democracy and Liberty in our Divided Country, and his experience on the Select Committee to Investigate the January 6th Attack on the US Capitol.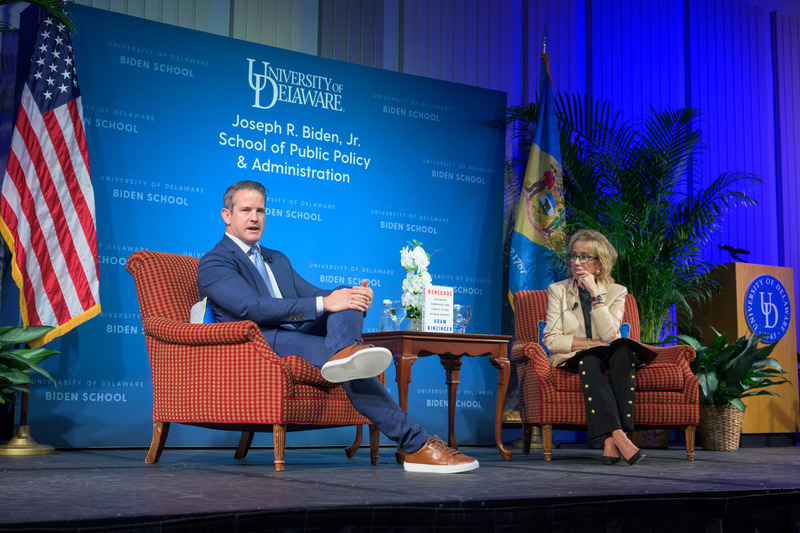 The Biden School also welcomed Jacob Grumbach, of UC Berkeley's Goldman School of Public Policy, and Sigal Ben-Porath, faculty director of the SNF Paideia Program at the University of Pennsylvania, as SNF Ithaca Visiting Fellows to share their most recent scholarship on issues of racism in local government and cancel culture on university campuses. 
Later this semester, the third annual SNF Ithaca National Leadership Summit will convene scholars from across the country who are working to advance democratic citizenship in classrooms, on campus and in communities.

SNF Ithaca is also currently accepting proposals to join a cohort of SNF Ithaca Research Scholars, a new program in which scholars conduct and disseminate research at the intersection of public policy and one or more of the SNF Ithaca pillars: civil discourse, civic engagement and the role of media in democracy. The three-pronged mission of teaching, research and engagement are at the heart of SNF Ithaca as it continues to expand. 
To learn more about the SNF Ithaca Initiative at the Biden School and to join the journey toward advancing democracy, subscribe to receive SNF Ithaca event notifications.
About the UD Biden School
Established in 1961 and named in 2018 for the University of Delaware's most distinguished alumnus, the 46th President of the United States, the Joseph R. Biden, Jr. School of Public Policy and Administration prepares students with the knowledge and skills necessary to engage in research and public service to improve the quality of life in communities around the world. Biden School faculty, staff, students, and alumni create and use interdisciplinary, nonpartisan research, and empirically based analysis to inform effective decision-making and policy and to improve leadership and administration. The Biden School partners with organizations from all sectors to discover innovative and equitable solutions to the critical challenges of our time.
About the SNF Ithaca Initiative
SNF Ithaca, an initiative of the University of Delaware's Joseph R. Biden, Jr. School of Public Policy & Administration, seeks to advance democracy by equipping students with the civil discourse and civic engagement skills necessary to navigate the mediated public square. Supported by the Stavros Niarchos Foundation (SNF), SNF Ithaca is named after the home of Odysseus—one of Greek mythology's greatest heroes. For Odysseus, Ithaca represents not only the beginning of a journey but the ultimate destination. Likewise, the SNF Ithaca Initiative serves as both the beginning of the Biden School students' journey toward becoming engaged and effective citizens and as the ultimate destination for students across the country to come together and work in partnership to develop policy solutions.