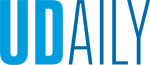 Advancing democratic principles in higher education
Article by Tiffany Hess-Bennette Photo by Maria Errico November 11, 2022
UD Biden School's Stavros Niarchos Foundation (SNF) Ithaca Initiative hosts national leadership summit
In today's world, it is not hyperbole to say that the health of our democracy is in danger.
The Stavros Niarchos Foundation (SNF) Ithaca Initiative in the University of Delaware's Joseph R. Biden, Jr. School of Public Policy and Administration is addressing this concern by assembling academic leaders to develop effective programming and teaching that encourages students to be responsible, engaged citizens.
The SNF Ithaca Initiative hosted its second annual national summit of higher education leaders at UD, Oct. 27-28. The event facilitated conversations and collaboration between faculty and staff representing a diverse range of colleges and universities from across the country.
"One of the Biden School's greatest honors is serving as a national convener of thought leaders," said Amy Ellen Schwartz, dean of the Biden School. "The SNF Ithaca National Leadership Summit provided an extraordinary opportunity for our Biden School faculty and staff to share and learn from partner institutions, in order to ensure the next generation of student leaders has the skills and resources necessary to support a healthy democracy."
Among those in attendance were representatives from nearly 20 institutions, including Ivy League schools, historically Black colleges and universities, major research universities and public and private colleges, as well as SNF partners Johns Hopkins University's SNF Agora Institute and University of Pennsylvania's SNF Paideia Program.
Together, participants examined the intersection of media and democracy — the mediated public square — and the role of the college classroom in shaping democratic citizens. The vital urgency of this theme was palpable. To uphold a democratic society, today's students must be equipped to identify disinformation and work to protect our information ecosystem. In its second successful year, the summit is complemented by the SNF Ithaca National Student Dialogue held in the spring, which convenes students from partner institutions to advance civic dialogue.
"At the heart of the summit is trust — trust in institutions, people and civil discourse. Democracy is not just a concept, it requires active participation, and it's vital for us to recognize that we all exist in this mediated landscape as digital citizens," said Timothy J. Shaffer, Stavros Niarchos Foundation (SNF) Chair of Civil Discourse in the Biden School. "It's important for educators to explicitly integrate these themes in their coursework. Faculty play a primary role engaging concepts and practical issues with students, so we're exploring what and how we teach."
The summit's programming encompassed several topics and challenges, including two sessions on media, democracy and public policy and anti-intellectualism in the United States. Conversations ranged from integrating media competency into public policy curricula and addressing anti-intellectualism on campus, to ways that civil discourse can dissolve the political binary and create space for constructive engagement.
SNF Ithaca Fellow John Della Volpe, who also serves as the Harvard Kennedy School's director of polling and is a MSNBC political contributor, led a lunch presentation on interpreting polling results of Generation Z students — offering insight into their lives, values and priorities. The session was followed by a fact-based discussion on how to meet students where they are through their media consumption and better prepare them to be ethical leaders.
"When we look for beacons of hope for the future of democracy, the willingness of young people to engage in the work of active citizenship shines brightly," said SNF Co-President Andreas Dracopoulos. "In order to move forward together, it is essential that the educators and leaders fostering civic engagement and civil discourse among students have opportunities like this to gather and collaborate."
As more higher education institutions recognize the importance of training students on core democratic principles as they navigate their academic journeys and beyond, the SNF Ithaca Initiative will continue to expand its efforts to bring together stakeholders to discuss and develop solutions.
"The crisis of trust facing our democracy presents a real and present danger — a danger that we cannot solve alone," said Valerie Biden Owens, chair of the Biden Institute. "Through SNF Ithaca, the Biden School is bringing together the brightest minds from around the country and across the political spectrum to develop the tools that this new generation of leaders will need to sustain our democracy. Our mission for SNF Ithaca extends beyond the Biden School. We see this mission as vital and urgent to our national interest."
To learn more about the Biden School's SNF Ithaca Initiative, visit www.bidenschool.udel.edu/snfithaca.
About the Stavros Niarchos Foundation (SNF) Ithaca Initiative
The SNF Ithaca Initiative in the University of Delaware's Biden School serves as a national home base and a launching site for students on their journey toward responsible democratic citizenship. Through a unique combination of academic coursework and real-world experiences, SNF Ithaca seeks to advance civil discourse and civic engagement, protect the mediated public square and support a healthy democracy.
About the UD Biden School
Established in 1961 and named in 2018 for the University of Delaware's most distinguished alumnus, the 46th president of the United States, the Joseph R. Biden, Jr. School of Public Policy and Administration prepares students with the knowledge and skills necessary to engage in research and public service activities to improve the quality of life in communities around the world. The Biden School's faculty, staff, students, and alumni create and use interdisciplinary, nonpartisan research, and empirically based analysis to inform effective decision-making and policy and to improve leadership and administration. The Biden School partners with organizations from all sectors to discover innovative and equitable solutions to the critical challenges of our time.
About the Stavros Niarchos Foundation
The Stavros Niarchos Foundation (SNF) is one of the world's leading private, international philanthropic organizations, making grants to nonprofit organizations in the areas of arts and culture, education, health and sports, and social welfare. SNF funds organizations and projects worldwide that aim to achieve a broad, lasting, and positive impact for society at large, and exhibit strong leadership and sound management. SNF also supports projects that facilitate the formation of public-private partnerships as an effective means for serving public welfare. Since 1996, the foundation has committed more than $3.4 billion through over 5,200 grants to nonprofit organizations in more than 135 countries around the world.