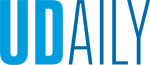 Empowering global learning
Article by Tiffany Hess-Bennette   Photo courtesy of Rachel Mandell May 09, 2023
Philanthropy is key to UD study abroad's success during its centennial celebration
In 1923, University of Delaware Professor Raymond W. Kirkbride had a daring plan: send students to study abroad during their junior year. When Kirkbride and eight students boarded the Rochambeau to France, they were navigating unknown waters, but the trip was a triumph — all made possible by a gift from Pierre S. du Pont. As UD study abroad celebrates its 100th anniversary this year, philanthropy will continue to be critical to the program's success.
James Magee, retired UD study abroad faculty advisor and Judge Hugh M. Morris Professor Emeritus, knows first-hand the impact of global learning after leading 16 programs in Italy.
"I've seen how young people benefit immensely from studying abroad, developing their confidence and positively adding strength to their personality and character," Magee said. "Mark Twain once said that 'travel is fatal to prejudice, bigotry and narrow-mindedness.' Italy and Italians are richly diverse, and students learned so much about this beautiful country and its people and successfully confronted an array of cultural awakenings."
Italy is just one of 40 countries UD offers as a study abroad option. The University has more than 100 programs and more than 30 percent of UD undergraduates study abroad at least once. Still, for many, studying abroad can be cost-prohibitive. Program costs typically range from $8,000 to $15,000, with the average cost at $10,000, including tuition, airfare and passport fees. Scholarships make a meaningful difference for students with financial need to gain access to this transformational experience.
To honor his time cultivating global learners, four of Magee's former students established the Magee Study Abroad Scholarship. Magee and his wife, Patricia, contribute to the fund to provide students with the financial means to participate in a once-in-a-lifetime opportunity. Alumni like Wendy Goldberg and Andrea Youndt have also created scholarships to ensure that Blue Hens have access to invaluable experiences.
Goldberg, a Class of 1996 graduate, studied abroad in Israel during UD's winter session and traveled to Normandy, France, during the fall semester of her junior year. While in France, she was able to practice her French and deepen her knowledge of art, architecture and history, and she also took part in the 50th anniversary remembrance of D-Day.
"There's such a tradition of studying abroad at UD since the University is a trailblazer," Goldberg said. "Not all learning is book learning, and study abroad is a growth opportunity that allows you to put your knowledge into practice, develop independence and better understand the cultural differences and similarities we share."
The scholarship she created includes a foreign-language component for students to have a similar experience immersing themselves in the native language but also the opportunity to take part in local culture.
"It's so important for students to get out of their everyday norms and become global citizens," she said. "I believe seeing more of the world makes us all better, and that's why I created this scholarship to make this experience accessible to more students."
For Youndt, a Class of 1987 graduate, it comes down to helping students gain a larger purpose and make a difference in other communities. She had never traveled outside of the U.S. until her mid-30s when she embarked on a mission trip to Peru. It profoundly impacted her worldview, and she wanted to ensure UD students had access to a formative experience that she was unable to afford as a college student.
"Listening to students talk about their study abroad experiences and hearing the enthusiasm in their voices reinforced my decision to establish the scholarship," Youndt said. "It was the same feeling I had. Even though we are many years apart, we shared a very similar experience, one that you can never forget and becomes part of your being."
One of Youndt's 2023 scholarship recipients, Rachel Mandell, a junior psychology major, echoed this sentiment when reflecting on her winter session spent in Barbados. The service-learning component of her trip included time spent in a local primary school making meaningful connections with students and staff.
"Without this scholarship, I would not have been able to experience the highlight of my college career," Mandell said. "I gained a new perspective on the way of life on an island with a rich and unique culture, and I was able to learn more about myself and take my newfound knowledge home with me to spread to others. I will forever cherish this experience and incorporate the lessons learned into my everyday life, including how to adjust to new environments."
Youndt is passionate that even though the world is more digitally connected than ever before, it can't compare to the personal, lived journey of experiencing a new culture and developing relationships — an opportunity that should be within reach for all UD students.
"We all can benefit from walking in the shoes of others and going beyond our comfort zone; however, not every student has the means to take advantage of this," she said. "I encourage others to help level the playing field and provide a chance for everyone to get in the game."
Looking ahead
UD's Center for Global Programs and Services provides $1 million in financial support to study abroad participants each year, but additional funding would help defray costs and enhance the experience for even more students. Matt Drexler, director of study abroad, believes the future of UD's program is bright and envisions new models for shaping study abroad to increase its accessibility and impact.
"We'd like to create different formats, including more internships, shorter trips and hybrid learning opportunities," Drexler said. "A seed-and-sustain model would help faculty advisors develop new programs, and additional support would help us establish more international partnerships for students to continue their UD research. We could further integrate study abroad into undergraduate curriculums and interested donors could help us imagine what those programs would look like."
Certainly, if there's any institution that is poised to be the innovator in international education, it's UD, where it all began a century ago. Philanthropic support from the UD community will ensure that the destination is within reach for many more Blue Hens.
If you would like to be a part of study abroad's 100th anniversary celebration by supporting global learning for UD students, you can make a gift here.
To learn more about opportunities to make an impact, please contact Ruth Rosenberg at ruthr@udel.edu or 302-831-6993.
About the Campaign
Delaware First: The Campaign for the University of Delaware was publicly launched on Nov. 10, 2017. The comprehensive engagement and fundraising campaign unites Blue Hens across the nation to accelerate UD's mission of cultivating tomorrow's leaders, creating solutions to grand challenges, inspiring innovations and transforming lives. The united effort will help create an extraordinary student experience at UD and extend its impact on the region and the world.
Building on the record-breaking support and generosity evidenced by the Campaign, on Oct. 7, 2021, the University announced the extension of Delaware First with a $1 billion goal to further fuel change and innovation for students, faculty, campus and the world.
For more information, call 302-831-2104 or email campaign-info@udel.edu.