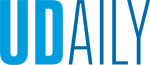 Alumni Weekend is June 2-4
Article by Office of Development and Alumni Relations Image by Jess Collins May 08, 2023
Connect with Blue Hen alumni from all class years
UD alumni, faculty, staff, friends and families are invited to enjoy dozens of events offered on campus during Alumni Weekend, June 2-4.
The main party of the weekend is Dela-bration, which takes place Saturday, June 3, at 7:30 p.m. on The Green. Toast to memories, devour some delicious food, compete against classmates in lawn games and dance the night away to live music by the band Philly's Finest. Dela-bration tickets include a T-shirt and mug, plus three hours of unlimited drinks (Dewey crushes, beer, wine) and food.
Other events include a Friday night Beer Garden, Saturday morning Brunch in the Dining Hall with YoUDee and Baby Blue, Drag Show Bingo, a Blue Stage alumni concert with Xiang Gao, the Blue Hen 5K and Fun Run and more. Plus, the Classes of 1998, 2013 and 2018 will celebrate their milestone reunions, Double Dels will gather at an ice cream social and alumni will reconnect with faculty and classmates in department and college receptions.
To see the full schedule of events and to register, visit https://www.udel.edu/alumni-friends/alumni-weekend/.
For further information, please visit: https://www.udel.edu/alumni-friends/alumni-weekend/.