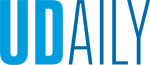 Delaware First: Blue Hen parents and families give back
Article by Tiffany Hess-Bennette  Photo by Evan Krape March 30, 2023
UD parents and families can give, volunteer or share their expertise
Parents hear a constant refrain: play an active role in your child's education and college experience.
Involved parents and families — both donors and volunteers — not only impact their child's University of Delaware journey but also are an integral part of the UD community. Through their time, expertise and philanthropy, parents and families can deepen their connection to their student's time on campus and help shape the lives of all Blue Hens. No matter your interest, skill set, or schedule, opportunities are available for every family member, ranging from annual giving, advisory council service, or student mentoring.
A few UD families shared the different ways they give back and the value it provides for them, their students and other Blue Hens.
Executive Mentoring
Rhonda Cates' daughter Lauren, a College of Arts and Science senior, followed in her mother's footsteps in choosing UD. As a proud parent and Class of 1991 graduate in business and economics, Rhonda wanted to give back to the alma mater that set her on the path to success. After reflecting on the impact of mentors in her professional life, she decided to dedicate her time to the Lerner Executive Mentoring program, which matches on a one-to-one basis Lerner College students with executives whose professional backgrounds complement students' career objectives.
"As a Blue Hen alumna and parent, I sought out additional ways to give back to the institution that I love. My experience being a mentor in the formal program has been amazing," Cates said. "I have mentored two entirely different students, but whatever they say they have gotten out of it, I have gotten so much more out of working with them, and I hope to volunteer with this program for a very long time."
Advisory Boards
Brad Bono, Class of 1991 alumnus and parent of Lerner College of Business and Economics sophomore Christian Cannataro, got involved with Horn Entrepreneurship's National Advisory Board a decade ago after hearing about a new entrepreneur program launching at UD. Immediately, he knew it was something that he would want to be a part of. As a UD student, Brad belonged to a small group of budding entrepreneurs who were always thinking of new ideas. Some had even started businesses on campus.
"There wasn't a resource for us to get expert advice. We were trying to figure it all out on our own. If we had Horn back then, it would have been an invaluable resource," said Bono.
Today, Bono is a successful business owner, motivating other students to follow in his footsteps. Through the Horn Advisory Board, he's helping to guide the program's direction to ensure Blue Hens are well-prepared to become successful entrepreneurs. He also volunteers for Summer Founders, UD's 12-week pre-accelerator program for student startups.
"I am so impressed by the students and their ideas," Bono said. "Seeing many of them taking ideas to actual businesses has been very inspiring and gratifying to play a part in it. I learned that by giving back both our time and funds, I am the one really getting the gift. "
Parent and Family Leadership Council
Joanne and Chris Geschickter are parents of College of Arts and Sciences sophomore Lindsay and Parent and Family Leadership Council (PFLC) members. The PFLC is a community of UD parents and families from around the nation, dedicated to maintaining opportunities for all Blue Hens and committed to elevating the philanthropic priorities of the Division of Student Life through donations to the Parents Fund. Having always been active volunteers and supportive of their children's success, the Geschickters saw the PFLC as a perfect opportunity to do both.
"The PFLC has been very supportive, informative, and welcoming," Chris Geschickter said. "As a member, you gain invaluable insight regarding UD's efforts to proactively support our students. It also gives you a voice to share your ideas with and gain various perspectives from the school representatives and other UD parents."
Philanthropy
Beth and Peter Cogan, parents of Class of 2018 alumnus John and College of Health Sciences senior Grace, made their first gift to UD during the pandemic shutdown to support the Student Crisis Fund. Since then, they joined the PFLC, whose members raise vital dollars for the Parents Fund. They have been thrilled to see the impact of the fund across campus, which supports programs that address student needs beyond the classroom.
"We have found that donating to the University creates a more vibrant campus environment and benefits all the students, including our own," Beth Cogan said. "UD has a diverse student body, and we appreciate that the University makes a concerted effort to address and acknowledge these varied communities and their needs. We are especially excited about the development of the Center for Intercultural Engagement. This space reflects a real commitment by the University to create an inclusive and welcoming environment."
Renovations are underway to build a Center for Intercultural Engagement (CIE) located on the second floor of the Perkins Student Center. The new space will enable students to interact, explore and grow together around social justice, equity, diversity and inclusion.
Job Shadowing
Dr. Robert "Kaz" Kacmarcik is a Class of 1991 alumnus and parent of three Blue Hens, recent graduates Andrew and Claudia and College of Engineering junior Ethan. Witnessing his children's college journeys, he grew concerned that students may be choosing majors and career paths without an understanding of what those professionals truly did on a day-to-day basis. That's why he became a host with UD Career Services' Job Shadow Program and opened his dental practice to aspiring dentists. Through the program, students get real-world, hands-on experience and career guidance from experts.
"By interacting in an office setting, students have been able to see what it's like on the other side of the chair," Kacmarcik said. "The students I have met have all been very bright and motivated to meet the requirements of dental school acceptance. Most, however, had not thought too much about life after school. A shadow experience can reinforce a student's career choice or make them reflect and possibly pivot. Either way, this UD program will benefit the student, and I am happy to be a part of it."
Kacmarcik also said he believes strongly in UD parents and families getting involved and offers cautionary but encouraging advice.
"Don't be like us. Don't wait for someone to invite you to be more involved in your children's success," Kacmarcik said. "Whether you can give your time, donate money or just want to know more about student life, pick up the phone and get involved. You won't regret it."
If you would like to support the work of the Parents Fund, you can visit the Parents Fund website. The Parents Fund provides the Division of Student Life with valuable resources to support its mission to advance equity and inclusion, deepen student learning and drive holistic development through education, experience, and communities.
To learn more about service and giving opportunities for parents and families, please contact Tracy Smith at smitht@udel.edu or 302-831-7453. If you are interested in joining the Parent and Family Leadership Council, please visit the PFLC website.
About the Campaign
Delaware First: The Campaign for the University of Delaware was publicly launched on Nov. 10, 2017. The comprehensive engagement and fundraising campaign unites Blue Hens across the nation to accelerate UD's mission of cultivating tomorrow's leaders, creating solutions to grand challenges, inspiring innovations and transforming lives. The united effort will help create an extraordinary student experience at UD and extend its impact on the region and the world.
Building on the record-breaking support and generosity evidenced by the Campaign, on Oct. 7, 2021, the University announced the extension of Delaware First with a $1 billion goal to further fuel change and innovation for students, faculty, campus and the world.
For more information, call 302-831-2104 or email campaign-info@udel.edu.