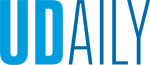 Alumna honored as a social justice leader
Article by Tiffany Hess-Bennette Photo by Evan Krape March 31, 2023
Mary Ruth Warner was the founding president of UD's Black Student Union
Mary Ruth Warner dreamed of growing up to become a Renaissance woman. As the first recipient and namesake of the University of Delaware's Department of Women and Gender Studies' Mary Ruth Warner Award, she's achieved that and so much more. Warner, an alumna and former faculty member, received the award during the inaugural Ida B. Wells Lecture on March 7, 2023, recognizing her contributions to social justice on the UD campus and beyond.
"I was surprised. Of course, I didn't do any of it to get an award," said Warner. "I see it as honoring the people who raised me."
Warner credits her parents for instilling in her the value of education and helping her find her voice at a young age. Growing up in Wilmington in the 1950s, she attended segregated schools, and her family faced housing discrimination. As she reached adulthood in the mid-1960s, Warner got involved with the change and unrest sweeping the nation, driven by the civil rights movement and the war in Vietnam.
"I saw college as a place where I could go and meet other people who were thinking about similar ideas and to continue my larger political education," Warner said. "Across the country, campuses were erupting. Something was in the air. It was a generational moment."
Warner first began her college career at Lincoln College, a historically Black college in Pennsylvania. There, she was introduced to consciousness-raising around non-violent demonstrations, colorism and global issues like colonialism in Africa.
"It was a learning experience, and it confronted me with issues that the Black community was facing," she said.
Among her other formative experiences, Warner attended a Vietnam War discussion group at a local coffee shop sponsored by UD's Students for a Democratic Society (SDS) chapter. University professors were invited there to speak about the history of Vietnam, and it sparked Warner's interest in joining the anti-war movement.
When she transferred to UD in 1966, she reconnected with those SDS members and began organizing Black students.
"There were so few of us on campus that you could walk around all day and not see another Black person," Warner said. "It was important for us to find one another to talk, laugh and be ourselves. We started meeting informally to learn from each other and discuss issues. "
In 1968, Warner became the founding president of UD's Black Student Union (BSU) amid marches, protests and sit-ins across campus. Following the assassination of Martin Luther King, Jr., the BSU presented a list of demands to the University, including increasing the number of Black professors, creating a Black cultural center and offering courses on African American and African history.
In response, UD President Edward A. Trabant formed an advisory committee tasked with recommending policies to improve the campus climate for Black students and other minority groups. He insisted that students and faculty serve on the committee to help build a framework for making change at UD, and Warner was among its contributors.
The committee presented its recommendations in The Scarpitti Report, named after its chair Dr. Frank Scarpitti, a professor who became one of Warner's mentors. The report greatly influenced increasing the recruitment of minority students and faculty and ensuring their representation on the Board of Trustees.
Despite this progress, tensions remained between students and administrators as the University was slow to adopt BSU's full list of demands.
"Even though we had our scuffle, I give credit to President Trabant," Warner said. "He pulled students in and gave us ownership. We didn't get our way, but he allowed us to speak our minds. He was a good man. When my mother died while I was a student, he attended her memorial service. I was moved by that."
After graduating from UD in 1971, Warner left Delaware for several decades and taught at universities around the country as a folklore and music scholar. She returned to the University to earn a graduate degree in 2001 and became a professor in the Department of Women and Gender Studies. Even with her legacy of social justice leadership, she wanted a new generation of students to find their own journey to political engagement.
"When I came back to UD, I kept a low profile. I wanted students to do what they felt they needed to do. It's their time," she said. "When I was in college, it was a particular moment when the whole universe was turned upside down, no matter what campus you went to."
When asked about the future of the Mary Ruth Warner Award, she said she would like for it to highlight Black alumnae that are devoted to making change.
"I hope future recipients have activism in their soul," Warner said. "I hope the award goes to someone who puts their time and energy into making others' lives better and becoming a more well-rounded person. You have to be willing to let your life go in a different direction based on the people you meet."
To learn more about the Mary Ruth Warner Award and the Ida B. Wells Lecture, please visit the Department of Women and Gender Studies event website. If you would like to support the series, you can make a gift through the Delaware First Campaign.