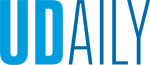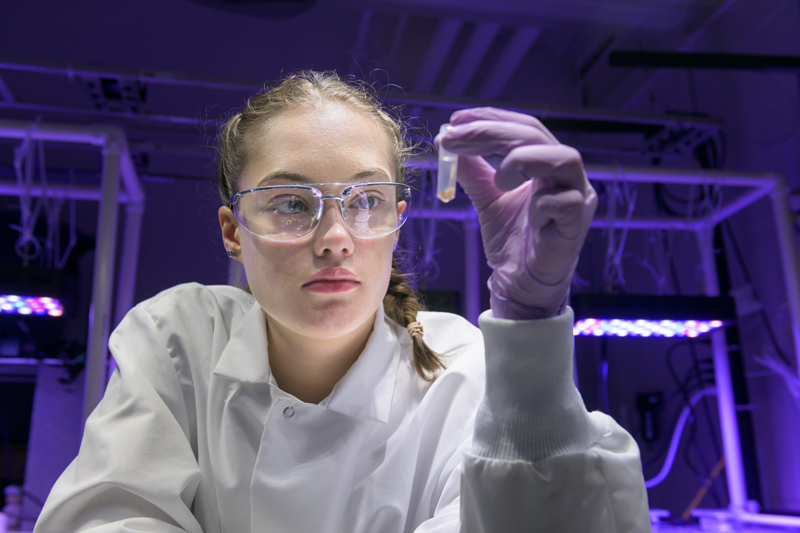 Gates Cambridge Scholar
Article by Adam Thomas Photos by Evan Krape March 06, 2023
UD's Willa Lane earned the 2023 honor and will pursue her doctorate at Cambridge University in England
When she was eight-years-old, University of Delaware senior Willa Lane remembered, she spent hours at the Mystic Aquarium in Connecticut staring at the facility's giant Pacific octopus. Whether it was swimming around the tank or just curled up in the corner, Lane couldn't take her eyes off the cephalopod.
One day, a worker at the aquarium noticed Lane's interest, and asked if she would like to head to a back area to meet a female octopus that was nearing the end of its life and had been put in a separate holding tank to peacefully live out the rest of her days. Lane jumped at the opportunity and said it was a life-changing experience.
"I got to reach into the tank and hold hands with her and in that moment, it felt like she was watching me," Lane said. "We have to be very careful about anthropomorphizing animals in the field of ethology, which is the study of animal behavior, but that's what it felt like. To eight-year-old me, that was just incredible. That really set me on the path of wanting to study cognition in non-human animals."
That path got much more feasible and exciting in February when Lane was named a 2023 Gates Cambridge Scholar. Lane, an Honors College student majoring in marine biology in the School of Marine Science and Policy (SMSP) with a minor in psychology, will get the opportunity to study cognition in marine invertebrates at the University of Cambridge, working towards her doctorate in the Comparative Cognition Laboratory led by Professor Nicola Clayton.
The Gates Cambridge Scholarship program was established in October of 2000, through a donation of $210 million from the Bill and Melinda Gates Foundation to the University of Cambridge. Program organizers seek to reward and support 23 of the most academically outstanding and socially committed U.S. citizens. Lane is the third Gates Cambridge Scholar to come from UD since 2016.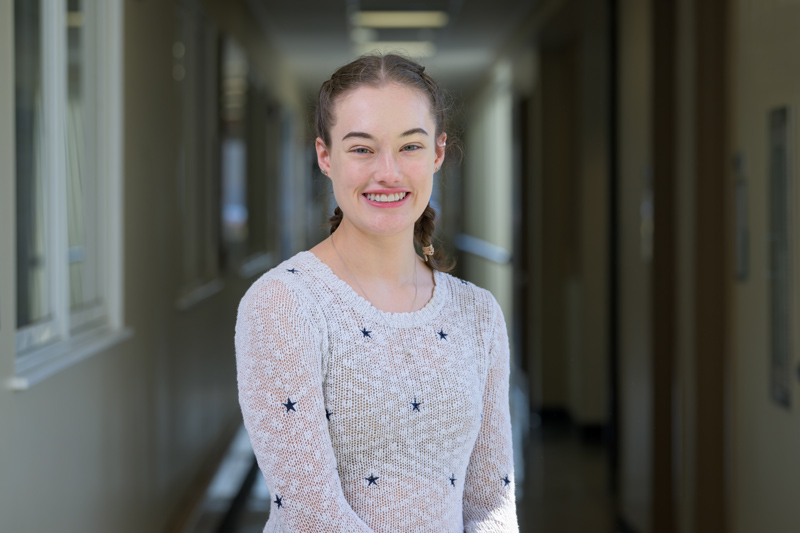 The full-funded research from the Gates Cambridge Scholars program will allow Lane to pursue her doctorate without the financial pressures that many graduate students face, and do so at one of the world's most prestigious universities.
"In a lot of ways, this was my one shot to do what eight-year-old me dreamed of," said Lane. "I will merge my interests in marine biology and psychology, and study what it means to think and feel and be conscious." 
Lane's experience
Another reason for her interest in the study of cognition — the mental action of acquiring knowledge and understanding through thought, experience and the senses — is that Lane is neurodivergent, having been diagnosed with Tourette's Syndrome when she was 10 years old. She said that because of the way her brain works, she has always been interested in the intersection between the mind and the body. 
"Part of the reason that I'm so interested in embodied cognition—or the link between mind and body—is because the link between my mind and body is a little bit weird. It's not normal," said Lane. "I have physical and verbal tics. While I'm studying embodied cognition in non-human animals, I ultimately hope that what I learn can tell us more about embodied cognition and how it originated, and hopefully someday, somebody else will look at it in humans with Tourettes Syndrome."
For her doctoral work, Lane will study embodied cognition in cuttlefish to see what it can reveal about cognition in marine invertebrates, but also what it can tell us about the origins of consciousness and cognition in humans. She is hoping to use this research to help redefine the way humans think of intelligence. 
Part of the reason for this is that Lane sees intelligence in humans as being looked at in a very hierarchical way — with book-smarts or academic intelligence being valued over social or emotional intelligence. She disagrees with this approach and wants to redefine what intelligence means by looking at non-human animals. 
"Ultimately," Lane said, "I want to be able to come back and say, 'Ok, now that we've expanded our idea of what intelligence means, because we've proven that these animals which are so far removed from us have these hallmarks of human-like intelligence, how can we begin to redefine the way we think about our own intelligence?'" 
UD experience
Lane said it is an incredible feeling to be named a Scholar, and she is thankful for the support of the UD Honors College throughout the interview process. 
"I actually flew out to Seattle and I got to interview in person at the Gates Foundation," said Lane. "I thought the interview went OK but I wasn't feeling confident. I was trying to prepare myself for a rejection email and I was in the lab, working on my senior thesis, when I got the email. I didn't quite believe it was real. I thought, 'Does it actually say congratulations and does it actually have my name?' "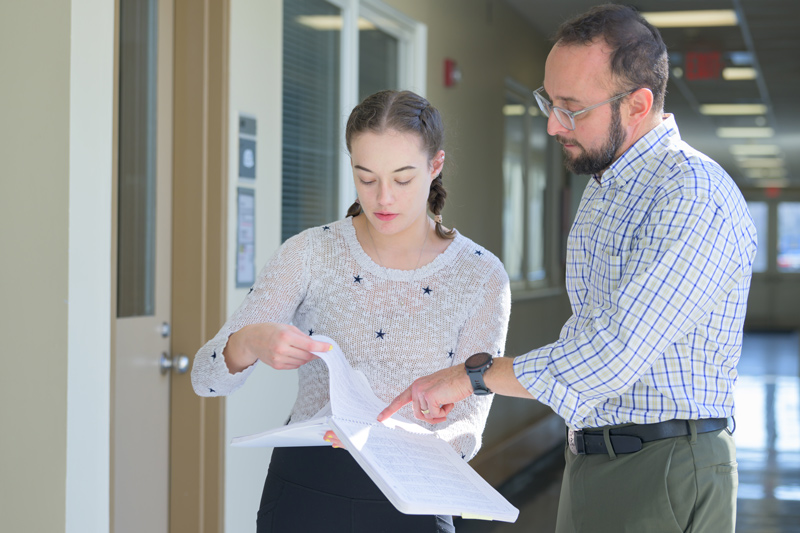 As for her experience at UD, Lane said that she chose the University because of its marine biology program, which is part of the College of Earth, Oceans and Environment, and that it offered undergraduate research opportunities. She said the Semester-In-Residence Program, in which students live, work and study on the Hugh R. Sharp campus in Lewes, was a big draw. The core curriculum that is part of a marine science degree plan was also very appealing.
"I was really drawn to UD because by getting my degree in marine biology, I was going to not just have a good understanding of marine biology, but I was going to go through introductory biology, introductory chemistry, calculus, physics, organic chemistry, and biochemistry," said Lane. "I was going to get a really good grounding in science as a whole, and that was important to me."
During her time at UD, Lane has taken courses ranging from coral reef ecology to shark biology to physical oceanography and the links between oceanic processes and biology. 
Undergraduate research opportunities
For her senior thesis, Lane is researching algal-invertebrate symbioses using anemones as a model organism in the lab of Professor Mark Warner to model coral-algal symbiosis. 
"I'm specifically looking at how light and heat stress might differently affect anemones that are hosting different kinds of algae, and whether they might be more susceptible to bleaching if they have certain kinds of algae," said Lane. "I'm looking at a number of physiological measures, including bleaching itself, but also reactive oxygen species production, which is an indicator of stress in the animal." 
Lane said the research has implications for how algal invertebrate symbioses are studied, as well as for coral resilience and potential restoration efforts. 
In addition to her marine biology work, she has also had the opportunity to conduct psychology research with Helene Intraub, professor in the Department of Psychology and Brain Sciences and Director of the Cognitive Psychology Graduate Program. During her sophomore year, Lane joined Intraub's Spatial Cognition Lab, where she studied boundary extension, a phenomenon where people remember seeing more of a picture than they actually saw. Lane and Intraub, along with other lab members, are currently writing a scientific paper based on the results of the research.
One of the main things Lane is looking forward to about being named a Gates Cambridge Scholar is that it is going to allow her to combine her backgrounds in marine science and psychology. 
"This Ph.D. is really exciting to me because it's so interdisciplinary, and allows me to bring the two subjects together in a really cool way," said Lane. "One thing that's kind of funny to me, though, is that I've never been to England. So I'm literally going to show up in England in September with all my things, and I'm going to be like, 'Great, I'm here for four years, what now?' It's daunting but it's also really exciting. I'm so thankful for this opportunity."
For more information about Gates Cambridge and other national and international fellowship opportunities, contact Kristin Benninghoff at kristinb@udel.edu.