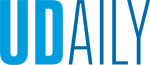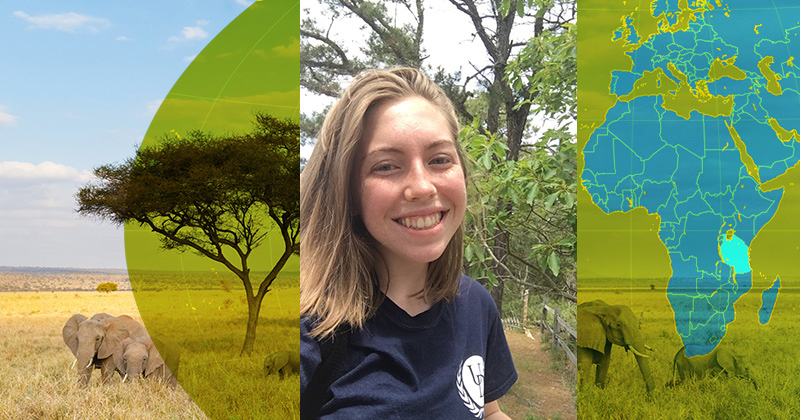 Learning critical languages
Article by Amy Wolf Photo courtesy of Kiara Cronin | Illustration by Jeffrey C. Chase March 21, 2023
Critical Language Scholarship Program provides a cultural immersion experience for students
In just eight weeks, University of Delaware alumna Kiara Cronin went from not speaking any Swahili at all to testing at an intermediate proficiency level — a feat anyone who's ever attempted to learn a new language would deem impressive.
Cronin graduated in May 2022 with an honors bachelor of arts degree in history and international relations with a concentration in diplomacy. During the summer, she then participated in the Critical Language Scholarship (CLS) Program, an intensive overseas language and cultural immersion group-based program for American students enrolled at U.S. colleges and universities. Students spend eight to 10 weeks abroad studying one of 14 critical languages, and the program includes intensive language instruction and structured cultural enrichment experiences designed to promote rapid language gains.
Although typically in Tanzania, the Swahili program was moved to a virtual format due to the COVID-19 pandemic, but Cronin still found it to be a fully immersive experience. The mornings were reserved for freeform practice and learning activities, such as speaking with her language partner, and the afternoons consisted of three hours of classes. After just the first week, those activities took place entirely in Swahili.
"I still consider the experience I had immersive because it was six to seven hours a day of full-on only Swahili," Cronin said. "So even though I was speaking English at home, definitely in class I was practicing in a way that I wouldn't have been able to if I was just doing like one class a week or trying to teach it to myself online. It was a really good balance of classroom learning and application learning, and I think that's why the program works as well as it does."
CLS, which is sponsored by the U.S. Department of State with funding provided by the U.S. government and administered by American Councils for International Education, is open to students with diverse interests and from a wide range of fields of study and career paths. The program is part of a wider government initiative to expand the number of Americans studying and mastering foreign languages that are critical to national security and economic prosperity. Most of the languages do not require any previous study in those languages and are not typically taught at American universities. Languages in the program include Azerbaijani, Bangla, Hindi, Indonesian, Persian, Portuguese, Swahili, Turkish, Urdu, Arabic, Korean, Russian, Chinese and Japanese.
"For students who are interested in language learning, in working in international relations, public service, the Foreign Service — anything that might require critical language knowledge — this will be a great way for them to get an intensive language study in a short period of time and have it not interfere with any of their coursework," said Kristin Bennighoff, senior associate director for the Honors College and UD's institutional representative to CLS. "This is a way for students, especially those who might want to work in international affairs in the future or national security, to get exposure and learn those languages and hopefully be able to start a plan of study to keep going with them."
UD, which is celebrating 100 years of study abroad this year, offers more than 100 programs in about 40 countries — and external programs such as CLS, the Boren Awards and the Gilman Scholarship expand on those offerings and can make study abroad opportunities more accessible to more students, both financially and logistically. Each year, about 200 to 250 students find a study abroad opportunity that is beyond what the university offers, and the Center for Global Programs and Services can help students find a program that is the right fit for them.
"A lot of the CLS programs are languages that we don't offer or have a full program for, so students can leverage the scholarship to add to what their academic program is here at UD," said Matthew Drexler, UD's associate director for Study Abroad.
Swahili, for example, is not a language offered at UD, but Cronin was able to use the skills learned at UD to get the most out of the program. She took French as an undergraduate and discovered that she learns best using flashcards and the drilling method to learn new vocabulary — skills she applied to learning Swahili. Her experience at UD also helped to broaden her global outlook, she said.
"I decided to go to UD because it was actually one of the few schools that I applied to that had a dedicated international relations major," she said. "A lot of schools have a political science major and then you can concentrate in global affairs, but UD's program really is more of an international focus, and I knew that was what I wanted in a college."
There are myriad benefits to studying abroad, Drexler said, whether it's a semester-long program, a shorter program during Winter or Summer Session, or an independent experience like CLS.
"We know that folks who study abroad are higher earners in their careers, that they have really high success rates in getting their first job after college, so we see the practical outputs with that experience — you can count on success after graduation," Drexler said. "Cross cultural communication skills, cross cultural competencies, tolerance for ambiguity, openness to diversity, and a sense of urgency and self efficacy all increase on study abroad, and those are all skills and traits that serve you well in your life and career."
Cronin said she hopes to work for the U.S. Department of State or a similar non-governmental organization, making use of her new language skills.
"We live in such a global world nowadays that knowing even a little bit of another language or two languages is something that can really open doors for people career wise," she said. "I want to be in a role where I can make an impact and do things that I think are leaving the world a better place. I really think it's important to do things that feed your soul and do things that help other people."
Cronin hopes to travel to Tanzania in the near future; in the meantime, she's keeping her language skills sharp using the Duolingo app.
"CLS really gave me appreciation for how difficult it is to learn new languages and be immersed in another culture for a certain amount of time every day," she said. "Even when you do an intensive program, you're really only skimming the surface, and it really made me realize how much there is to explore out there and how much there is to do. So that kind of lit the fire in me to keep going out and keep exploring and doing these kinds of cultural immersion experiences that I know I want to spend the rest of my career doing."