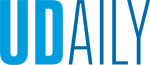 Commencement 101: Tickets required
Article by Office of the University Secretary Photo by Evan Krape March 17, 2023
All graduates, guests must have tickets to attend Commencement, Convocation ceremonies
The University of Delaware will hold its 173rd Commencement ceremony at 9:30 a.m., Saturday, May 27, in Delaware Stadium. College-based Convocation ceremonies will also take place starting Monday, May 22, through Saturday, May 27.
All graduating students and their guests will be required to have tickets for each ceremony.
Here are some helpful tips for those planning to attend this year's ceremony:
1. You must have a ticket.
Commencement and Convocation ceremonies are ticketed events, and everyone attending must have a ticket, including graduates. No one will be admitted without a ticket.
2. Tickets will be available to reserve on Monday, April 10.
All students eligible to graduate will have access to reserve a ticket for themselves and their guests. For Commencement, each graduate will have access to four guest tickets. For Convocations, the number of guest tickets will vary based on venue capacity. Please see the schedule on the Commencement website to learn how many guest tickets are available for each ceremony. Tickets are reserved per graduate and are not on a first-come, first-served basis. If guest tickets are still available after the ticketing window closes on April 28, communications will be shared for securing additional tickets.
3. Graduates must confirm their graduation eligibility to reserve tickets.
All graduates from summer 2022, fall 2022, winter 2023, spring 2023 and summer 2023 are eligible to participate in the Class of 2023 Commencement ceremony and their College Convocation. To confirm you are recorded as eligible to graduate, please refer to these resources:
To ensure you may reserve tickets on April 10, please confirm your graduation eligibility status no later than March 31. Review the schedule of events, including times and locations, on the Commencement website.
And there's more...
Students participating must wear a cap and gown, and the Barnes and Noble UD Bookstore is the only approved vendor for required University regalia. Graduates must purchase regalia by April 10. For more information regarding academic regalia, please visit this website.
All graduates are encouraged to attend Life After UD resource fair, scheduled from 11 a.m.-2 p.m., Wednesday through Friday, April 12-14, on the second floor of the B&N UD Bookstore to pick up regalia. The three-day event features resources to support the transition from students to alumni, and all attendees will leave with special giveaways. Representatives offering graduation photos and class rings will be available.
For those unable to attend the ceremonies May 22-27, all ceremonies will be streamed live online at UDLive, and recordings will be made available for future viewing.
For more information about Commencement 2023, visit the official site. Questions may be emailed to commencement@udel.edu.