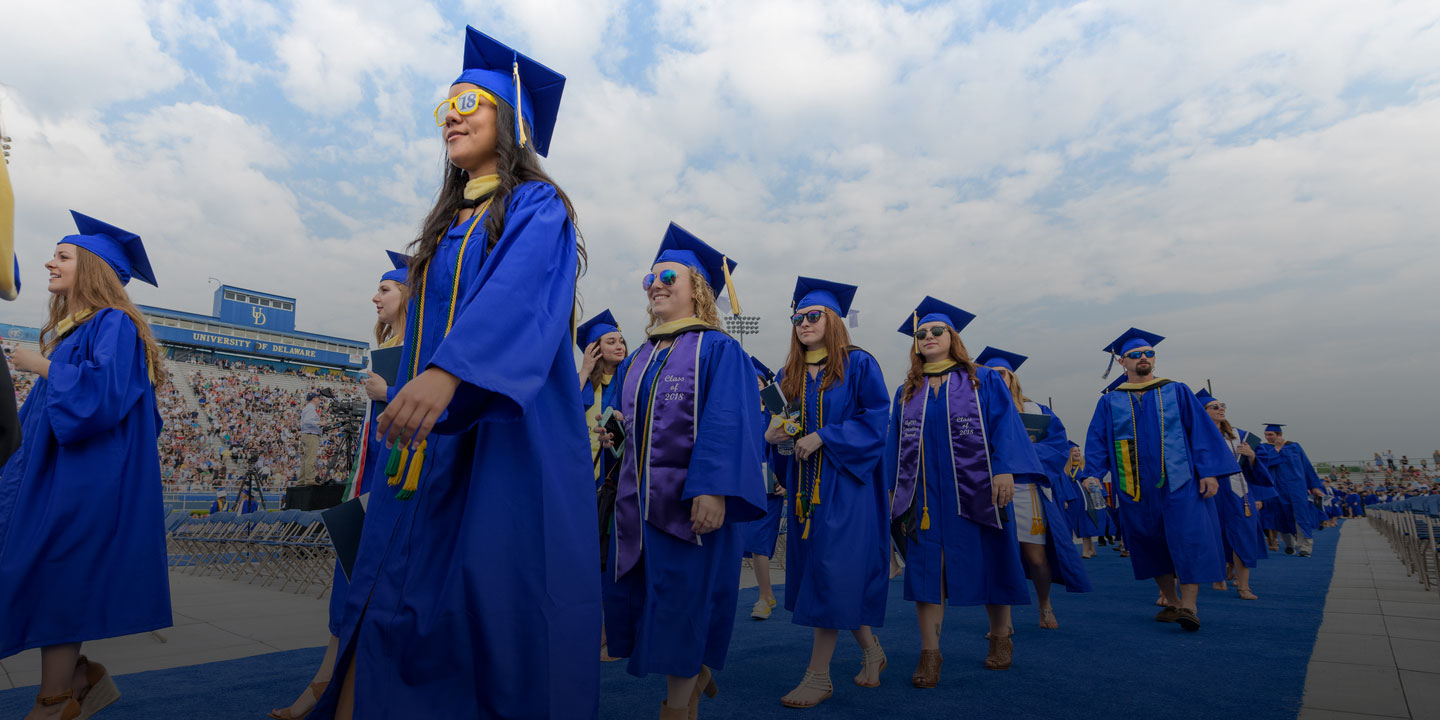 Schedules
A University-wide Commencement ceremony will be held on Saturday, May 28th.
In addition, the University's nine colleges, the Joseph R. Biden, Jr. School of Public Policy and Administration and the Associate in Arts Program will hold Convocation ceremonies to celebrate their students from Tuesday, May 24 through Saturday, May 28, at various locations.
Tickets for Commencement and all the Convocations will are required, and ceremonies will also be livestreamed.
College of Agriculture and Natural Resources Convocation Ceremony
Doors Open: 12 p.m.
Time: 1 p.m.
Location: Bob Carpenter Center
College of Engineering Convocation Ceremony
Doors Open: 3:30 p.m.
Time: 4:30 p.m.
Location: Bob Carpenter Center