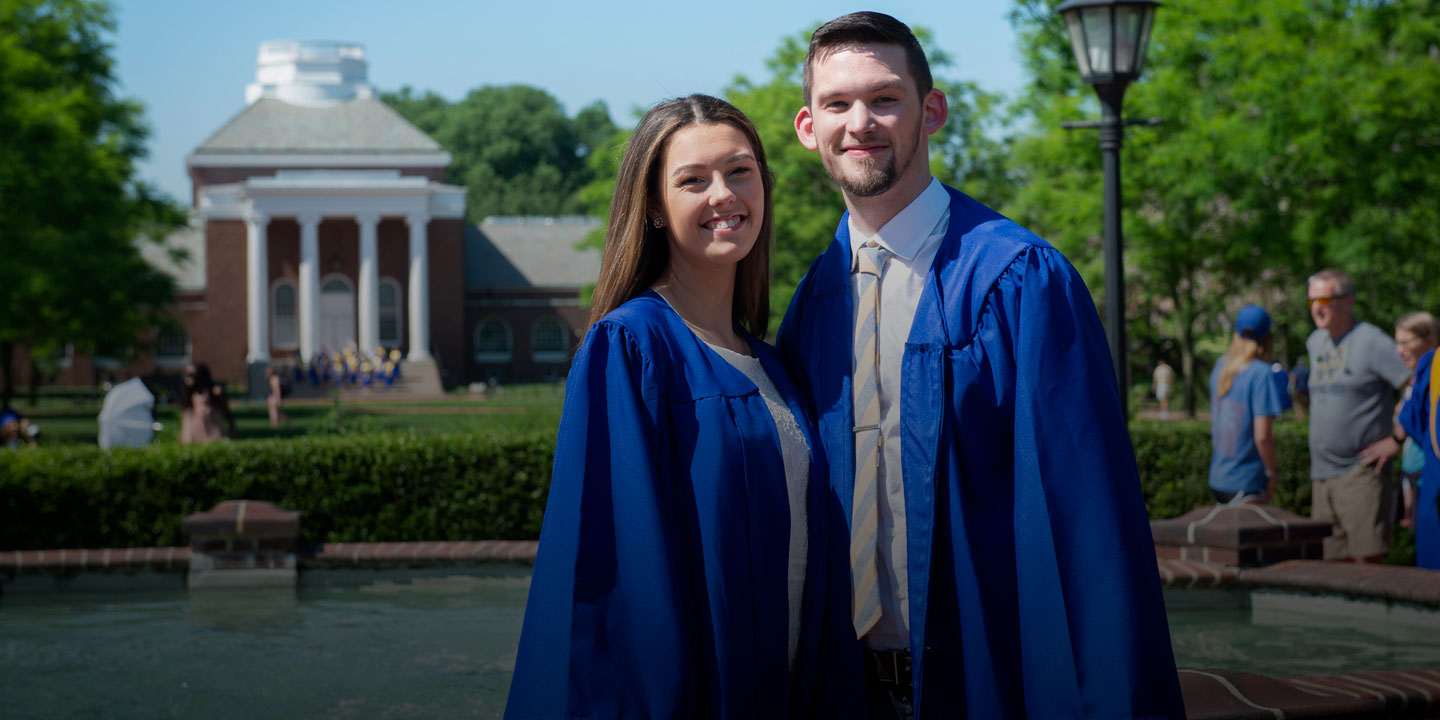 Frequently Asked
Questions
Some of our most asked questions are displayed below. If your question isn't covered here, please email commencement@udel.edu.
Security for May 28 Commencement
Enhanced security will be in place for the Commencement ceremony on Saturday, May 28, 2022. Security personnel will be at each entrance to Delaware Stadium and conduct a security screening. We reserve the right to deny admittance to any individual.
The following items are prohibited:
Bags (clear or otherwise)

Includes backpacks, purses, coolers and camera bags

Liquids of any type

Empty bottles

Flowers or flower leis

Umbrellas

Signs or banners of any size

Pets (except service animals)

Noisemaking devices (e.g., compressed air horns)

Mace or similar substances

Glitter or confetti

Beach balls

Balloons

"Selfie sticks" or poles

Pocket knives/multi-tools

Lighters

Laser pointers

Fireworks

Can openers

Weapons of any type

Disruptive behavior

Any items deemed dangerous and/or inappropriate by security staff
Guests are permitted to bring cameras; however, graduates are not. Cell phones are permitted for both groups.
The following items are permitted at Delaware Stadium:
ALL ATTENDEES
Cameras
Video recorders
Uncased binoculars
Seat cushions
Cell phones and electronic mobile devices
GRADUATING STUDENTS
Cell phones
Photo ID
Cap & gown
Sunglasses
Concessions and free water will be available inside the stadium.
Security for College Convocations
These restrictions are in place for college convocation ceremonies at Delaware Stadium on Friday, May 27th, only. This includes Lerner College of Business and Economics, the College of Arts & Sciences and the College of Health Sciences convocation ceremonies.
Please see additional FAQs for information about the main commencement event on May 28.
For the comfort and safety of all, the following items are not permitted in Delaware Stadium:
Noisemakers
Large Bags
Alcoholic Beverages
Animals (except service animals)
Coolers / ice chests / thermoses
Footballs / Athletic Equipment
Strollers
Outside food or drink
Open Containers
Bottles / cans
Weapons / firearms
Umbrellas
Backpacks
Banner / Signs
Security personnel reserve the right to deny admittance to any individual and to prohibit items that may not be included on the above list.
Please note that smoking is not permitted anywhere on the University of Delaware campus.
There may be additional restrictions on the non-UD venues on May 24-25. Information is forthcoming.
Parking is available for all Convocation and Commencement venues on campus. For additional information on parking, please refer to the Directions & Parking  web page for information. There are several privately owned parking lots close to the stadium that are not UD property. Please do not park in these lots as the owners may tow you at your expense.
Tailgating is not permitted in any parking lot during commencement.