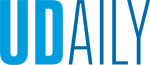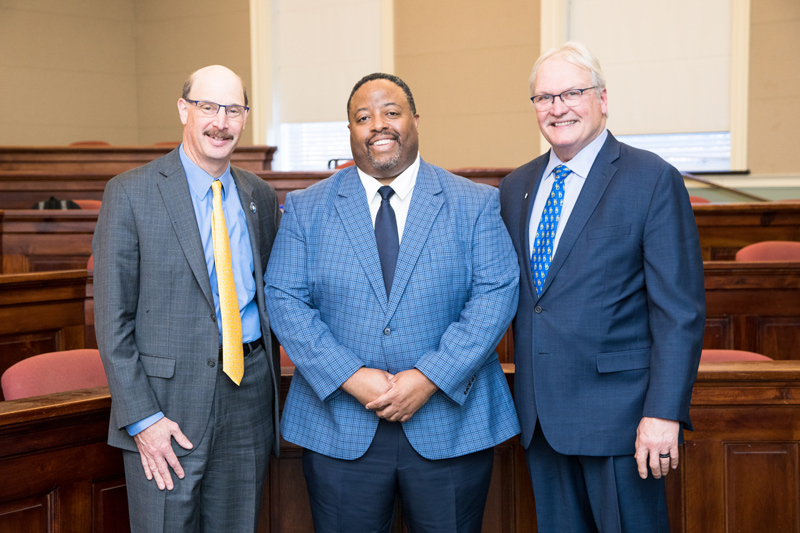 Advancing health science
Article by Colin Heffinger Photo by Maria Errico June 02, 2023
Physical therapy professor Gregory Hicks recognized by Axe Family Distinguished Honors Alumni Award
University of Delaware alumnus Gregory Hicks, Distinguished Professor of Health Sciences in the College of Health Sciences, was recognized as part of this year's Axe Family Distinguished Honors Alumni Award. During his time as an honors student at UD, Hicks learned invaluable lessons, earning degrees in both English and biological sciences. By merging those two fields of study, Hicks was able to propel his research and impact in rehabilitation sciences.
Reflecting on dozens of published research articles and his more recent role spearheading the Training in Diversity Education (TiDe) program, Hicks said the skills acquired from his English degree have been a monumental tool for him to excel in a field driven heavily by scientific writing.
"Effective communication is essential to success in any field," Hicks said. "But as a clinician-scientist, I publish my scientific findings and write grants for funding. Writing is the most key skill needed for my success.
"In my time here, I took more honors courses in English than biological sciences. I learned how to analyze the written word, make a clear argument, and defend my perspective with clarity."
Hicks serves as associate vice president for clinical and translational research, as well as principal investigator and director of the Delaware Clinical and Translational Research ACCEL program. As part of the award, Hicks led a fireside-chat lecture for current honors students that was facilitated by Michael Axe, UD professor of physical therapy and founding partner of First State Orthopedics. The structure helps alumni impart their learned lessons onto today's students to inspire their goals within UD and beyond.
"The Honors College takes great pride in providing transformative mentorship opportunities to students," said Michael Chajes, dean of the Honors College and professor of civil and environmental engineering. "I know how much events like this meant to me when I was starting my career, and I am thrilled that Dr. Hicks is able to provide our current students with an opportunity to learn from his vast experiences."
After the lecture, students in attendance were able to meet with Hicks for additional discussion. He provided further insights to teach students how to continue embracing an interdisciplinary outlook on their own career paths.
The Distinguished Honors Alumni Award Lecture Series features outstanding honors alumni for contributions to their fields and experiences as UD honors students. The 2023 spring series was endowed by the Axe family.
"The Axe Family Honors Distinguished Alumni Lectureship began as an extension of the lectureship offered by Honors College Dean Dr. Michael Chajes' Family," said Michael Axe. "The Axe family lectureship focuses on UD's Honors College graduates who have had exemplary careers in the fields of health.
"Dr. Gregory Hicks' successes in physical therapy treatment, research, and leadership are known throughout the American Physical Therapy Association and the University of Delaware. The Axe family is so pleased to have Dr. Hicks serve as this year's distinguished alumnus."
Hicks provided advice to current and future students highlighting the importance of "building relationships with faculty and staff to create an arsenal of advisers and mentors" for lasting guidance throughout their journeys.
"The relationships I invested in helped me see a future career path for myself that I wouldn't have even known was possible," Hicks said. "Throughout my time with UD, having amazing faculty mentors helped me develop the career I have today."