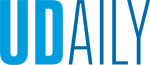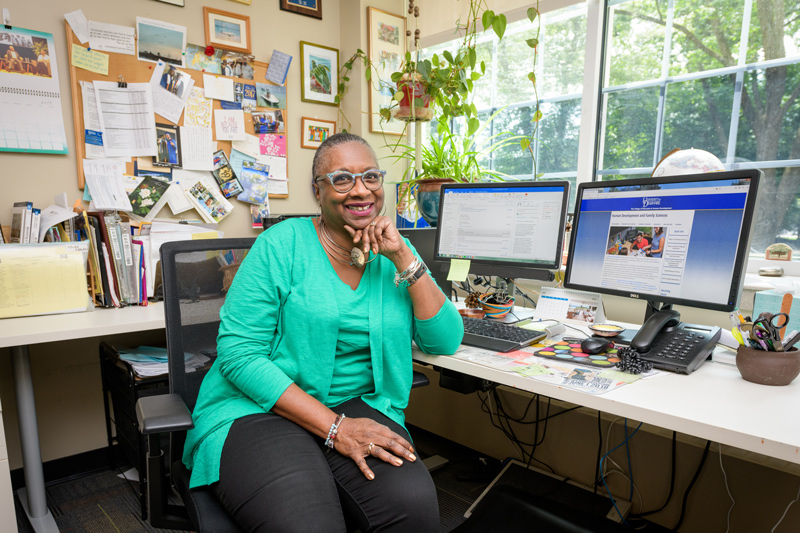 Study education in South Africa or Barbados
Article by Artika Casini Photo by Evan Krape July 24, 2023
UD Professor Norma Gaines-Hanks shares insight and expertise on studying abroad
For more than two decades, University of Delaware Professor Emerita Norma Gaines-Hanks has taken predominantly white groups of students to the predominantly Black countries of South Africa and Barbados.
"I have to remind them, 'These places are neither better nor worse. They're different," said Gaines-Hanks. "I hope students return with a greater appreciation for our differences — in culture, tradition, language, food — as well as for the things we have in common."
While abroad, she teaches courses in experiential education, experiential learning and culture in context. Beyond the classroom, she teaches her students to live like locals. During the dire water shortages in Cape Town, for instance, they limit their showers to 90 seconds.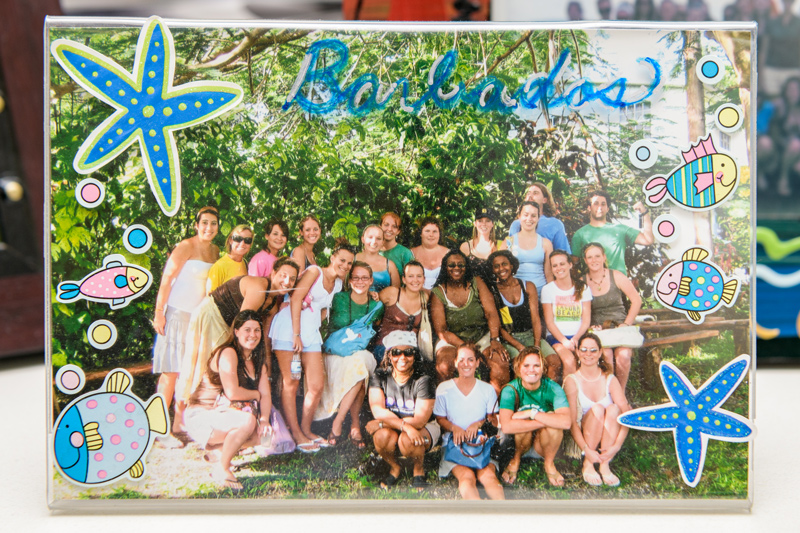 For Gaines-Hanks, these experiences teach students more than a textbook ever could. "I think this makes students more conscious of the world around them," she said, "and of their place in it."
The associate professor emerita in the Department of Human Development and Family Sciences, shared some lessons learned from her travels. 
Q: What's the difference between teaching material in Delaware vs. overseas?
Gaines-Hanks: We're taking students out of their "bubble" and not only exposing them to a different culture but also helping them experience personal growth.
Q: Fill in the blank. Students who choose this study abroad experience tend to be…
Gaines-Hanks: More open to serving in an international context since service-learning is at the core of the respective programs.
Q: What's your advice to anyone traveling to these countries for the first time?
Gaines-Hanks: In South Africa, be open to dispelling preconceived notions about the country and its people (i.e., not everyone is "poor" and living in shacks; animals are not running about communities; it is more Westernized in urban areas). In Barbados, there's more to the island than sun, sand and rum.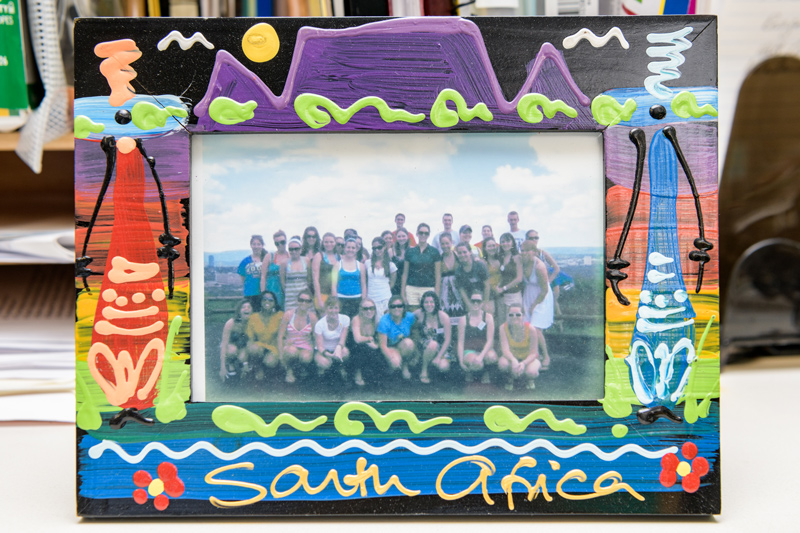 Q: What have these countries taught you?  
Gaines-Hanks: To immerse myself into the local culture — learn about the people, traditions, etc.
Q: Any obscure pieces of trivia that you love sharing at parties?
Gaines-Hanks: In South Africa, many children speak at least two languages, which may or may not initially include English. In Barbados, Rihanna is not the first or only person from the island who has made an impact outside of the country. 
Q: What's something that you'd love to see America adopt?
Gaines-Hanks: The South African concept of "Ubuntu" suggests that we are all connected by our humanity. Loosely translated it means "I am who I am because of who you are." Barbados also prioritizes care and concern for others, even through something as simple as holding someone's groceries on the bus when it's crowded and there are no more seats.
Q: Do you do anything differently now, as a result of your time spent abroad?  
Gaines-Hanks: In both cases, I try to make a special effort to recognize others' "human-ness." 
Q: What's your most memorable study abroad story? 
Gaines-Hanks: I always enjoy watching students' reaction to their game lodge (safari) experience in South Africa, where they are up close and personal with a range of animals: elephants, lions, cheetah, wildebeests, hippos, rhinos and Cape Buffalo, among others.
Study abroad 
Students who would like to learn more and explore study abroad options for 2024 Winter Session and beyond should attend the Study Abroad Fair, from 2 p.m. to 4 p.m. on Wednesday, Sept. 6, in Trabant University Center's multipurpose room (with free UDairy).  The Center for Global Programs and Services includes more information about the application process, scholarships and financing. Please also visit the UD Abroad Blog for student perspectives on the study abroad experience. 
From Delaware to the World
2023 marks the 100-year anniversary of study abroad, pioneered at the University of Delaware in 1923 when UD language professor and World War I veteran Raymond Kirkbride took eight students to France for their junior year.  Today, UD boasts more than 100 study abroad programs in 40-plus countries and has an international student population that hails from over 100 countries.