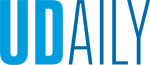 UD online graduate degree programs among top in nation
Article by Adam S. Kamras Photo by Evan Krape January 30, 2023
Education, MBA, business, engineering and nursing recognized by U.S. News
Five University of Delaware online graduate degree programs are ranked among the best in the nation by U.S. News & World Report in its 2023 U.S. News Best Online Programs Rankings.
The College of Education and Human Development has the 20th Best Online Master's in Education Program; the Alfred Lerner College of Business and Economics has the 33rd Best Online MBA Program and the 66th Best Online Business Program; the College of Engineering has the 67th Best Online Master's in Engineering Program; and the College of Health Sciences has the 109th Best Online Master's in Nursing Program.
"The University of Delaware has a long history of offering outstanding graduate programs," said Louis F. Rossi, dean of UD's Graduate College and vice provost for graduate and professional education. "We know that there are many people who would like to benefit from our graduate programs and, because of their schedule or the distance they live from our campus, our online options provide them with the best opportunity to do so. Not everything can be done well online, but it's possible in many areas. Where it is possible, we want to bring UD's unique and exceptional offerings to the world."
Based on the five general categories of engagement, peer assessment, faculty credentials and training, student excellence, and services and technologies, programs are evaluated using data reported by the institutions to U.S. News in statistical surveys and from data collected in separate peer assessment surveys.
"We are pleased that our UD Online degrees remain highly ranked by U.S. News," said George Irvine, UD associate vice provost for Professional and Continuing Studies and online initiatives. "It is a testament to UD's accomplished faculty, high-quality teaching and course design, and great educational outcomes for our students."
Education
The College of Education and Human Development offers four online master's degrees in literacy, teacher leadership, educational technology, and exceptional children and youth. Across all programs, full-time faculty renowned for both teaching and research designed the curriculum to meet the needs of aspiring educational professionals and certified teachers within a flexible and engaging format. Courses run for five, seven and 14 weeks, depending on the program.
"This year, our college jumped eight places in U.S. News and World Report's online graduate education rankings, which places our programs within the top 20 of more than 330 programs across the nation," said Gary T. Henry, dean of the College of Education and Human Development and professor in the School of Education and the Joseph R. Biden, Jr. School of Public Policy and Administration. "Unlike many online programs, our programs are designed and primarily taught by full-time faculty. Many of these faculty members are recognized as leading experts in online education, committed to developing programs that are both engaging and responsive to our students' needs as education professionals. Each semester, they continue to improve our online offerings, drawing from best practices in online education, research in their respective fields and feedback from students and alumni."
MBA
The UD Online MBA program features intensive seven-week terms, advanced digital curriculum with robust interaction with faculty and peers, and access to personal career coaching. Core courses cover fundamental business and management topics and five concentrations: business analytics, finance, healthcare management, strategic leadership and international business. Five departments in the Lerner College (accounting and management information systems, business administration, economics, finance, and hospitality and sport business management) contribute core and elective courses to the online program.
"There are now over 350 accredited online MBA programs," said Bruce Weber, dean of UD's Lerner College. "It speaks to the high standards of the Lerner program that it is ranked 33rd in the latest rankings. While an integrative, cross-functional program such as the Lerner MBA cannot be boiled down to a number, we are pleased that the methodologies used capture the unique attributes of our program. We offer students tremendous choice and flexibility, attractive class sizes, access to faculty and staff professionals and a large alumni network that they join upon graduation. Placing in the top 40 shows students and our stakeholders that the Lerner Online MBA is a first-rate learning opportunity that opens rewarding career paths."
Business
The 33-credit online master's in accounting practice program features intensive seven-week terms and access to career coaching. Focusing on financial reporting, management and database design, UD's accounting courses enable students to gain expertise in the understanding of accounting, the assurance function, tax regulations, business law and the business environment. Upon graduation, students will be able to sit for the Uniform CPA Exam.
The 30-credit online master's in international business program features career coaching and two course modules — the first includes six core courses with topics such as globalization, business strategies and market research, while the second includes any four courses based on individual students' interests, including business fundamentals, finance and healthcare. The program prepares students to efficiently handle day-to-day operations, enact successful strategies of international business and reference the most applicable public policies.
"The fact that our online master's programs in accounting practice and international business were recognized for the first time out of 224 programs is a testament to the high-quality experience we provide for the online learner," said Jack Baroudi, senior associate dean for academic programs of UD's Lerner College. "We take the learning experience very seriously, to make sure that our courses are adhering to all the best practices for online education, as well as incorporating all the lessons that we've learned about what really works well for online graduate students."
Engineering
Online graduate engineering programs are offered by the University of Delaware in applied bioinformatics (certificate), biomedical informatics and data science (certificate), railroad engineering (certificate), cybersecurity (certificate and degree), electrical and computer engineering (degree), mechanical engineering (degree), and composite manufacturing and engineering (certificate). Online students take the same courses that full-time, on-campus engineering students take, enabling synergy between research and industry.
"Our new ranking is a testament to the quality of and growing interest in online programs that we offer here in the College of Engineering," said Levi Thompson, dean of the College of Engineering. "Our online curricula are preparing students to immediately succeed in today's workforce after completing their degrees, and they can participate in courses from almost anywhere in the world."
Nursing
The master of science in nursing offers nurses a program that prepares them for advanced practice roles in today's complex healthcare systems. Students are prepared to provide and manage care for patients – individually and in groups – with emphases on understanding the clinical progression of patients, care transitions and processes, and evidenced-based practice. Courses are offered in a hybrid format with clinical rotations secured in each student's state of residency.
"We prepare nurses to meet societal healthcare needs through a robust, holistic curriculum that allows our students to learn and hone skills that will enhance the lives of their patients," said Elizabeth Speakman, chair of UD's School of Nursing. "By offering our graduate programs online, we're able to meet the diverse learning needs of adult learners wherever they are and connect them with our highly sought-after faculty. We are honored to be recognized as among the best in the country."