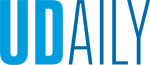 Update: Spring 2023 COVID-19 Guidelines
February 01, 2023
A message to the University of Delaware community
The effects of the COVID-19 pandemic continue to be felt around the world, and its impact on everyone in the University of Delaware community remains a top priority. We are closely monitoring the status on our campus, the state and the nation, as well as the latest information from the Centers for Disease Control and Prevention (CDC) and the Delaware Division of Public Health.
To protect the health and safety of our entire community for the upcoming semester, we ask everyone to remain vigilant this semester and follow the protocols established last fall. Here is a brief overview of those guidelines, followed by more detailed information.
Any adjustments to campus protocols or requirements will be communicated through the LiveSafe app, University emails and at udel.edu/coronavirus.
Below is specific information about the University's health and safety measures.
VACCINATIONS
TESTING
Individuals, especially students living on campus, are strongly encouraged to obtain a COVID-19 test 24 hours prior to their arrival on campus for the spring semester. If you test positive, you must isolate for five days before coming to campus.
At-home antigen test kits continue to be available on campus.
Symptomatic testing is available to students through Student Health Services. Appointments are required and can be made by calling 302-831-2226.
COVID-19 testing continues to be available at area pharmacies, and the Hudson State Service Center just east of campus on Ogletown Road offers both COVID-19 testing and vaccination services on a walk-in basis.
TESTING POSITIVE
Students who test positive for COVID-19 at any point during the semester should upload their test results to the UD Health Portaland follow the isolation guidelines below.
Employees who test positive and need to isolate should inform their supervisors and follow standard sick leave procedures.
In accordance with guidance from the CDC and Delaware Division of Public Health, individuals who test positive for COVID-19 are required to isolate for five full days, plus wear a mask for five additional days. Use the CDC's Isolation Calendar Calculator for assistance.
Students who need to isolate should communicate with their professors regarding missed academic work, as well as uploading their test results to the UD Health Portal.
Students in the residence halls will be expected to isolate at home. If going home is not an option for you, please contact your Resident Adviser to explore whether on-campus isolation housing is available.
EXPOSURE TO COVID-19
Individuals who are exposed to someone with COVID-19 no longer need to quarantine, based on current CDC guidance. All individuals with a COVID-19 exposure, regardless of vaccination status, must wear a mask for 10 days, have a negative test five days after their exposure, and monitor for symptoms for 10 days.
MASKING
High-quality masks are effective in reducing the spread of the COVID-19 virus through airborne droplets, especially indoors. Because students live and socialize in close quarters on campus, masks can be a particularly useful tool in the fight against COVID-19.
Masks are not required in most indoor campus locations, except for UD healthcare and clinical settings. Individuals may always make the personal decision to wear a mask to protect themselves and others around them.
Masks continue to be required for people who are exhibiting COVID-19 symptoms, have tested positive for COVID-19 within the past 10 days or have been exposed to someone with COVID-19.
KN95 and surgical masks are available on campus.
FOR MORE INFORMATION
As always, individuals are reminded to wash or sanitize their hands frequently, stay home if they are sick, and follow appropriate guidelines for isolation. By taking these actions and working together, we can help ensure a safe and enjoyable academic year at the University of Delaware.