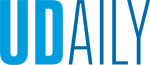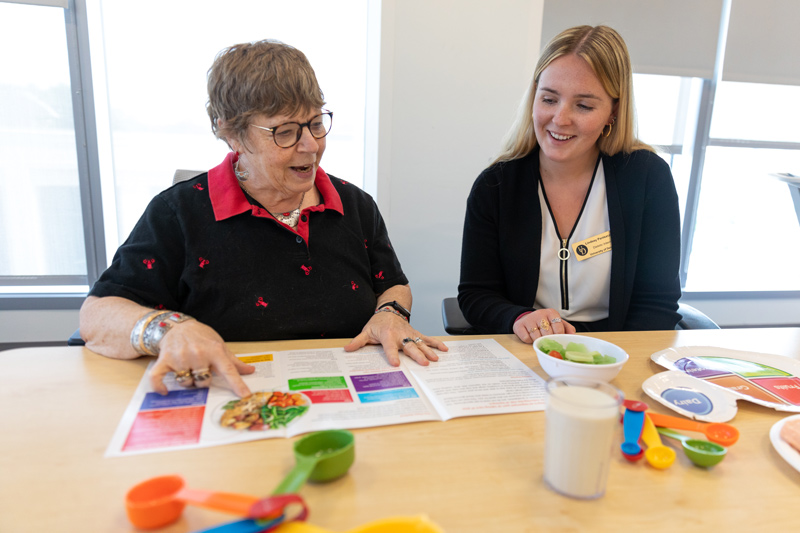 Preventing Type 2 diabetes
Article by Amy Cherry Photos by Ashley Barnas August 08, 2023
CDC-recognized diabetes prevention program promotes lifestyle changes, leading to transformations
Elizabeth Bolt used to drink three 32 oz. Mountain Dews a day. For breakfast, she'd have a Coke. For lunch, she'd have a candy bar.
When she used to work at Hardee's, she drank a dozen Mountain Dews a shift. That's 2,880 calories in just soda. The total daily recommended caloric intake for women is 2,000 calories.
"It was all I consumed in a day," she said. "Soda was a form of quick energy. Sugar was my crutch."
Years ago, she learned she was pre-diabetic. The news didn't come as a surprise since both sides of Bolt's family were "cursed" with diabetes. She was in sheer denial.
"I didn't take it seriously," she said. "I stopped even testing after little changes had no effect."
With help from the University of Delaware's Prevent T2 program, Bolt has done a complete 180. Now, she eats salads for lunch almost every day and can hardly finish a single soda.
"It sits in my car and goes flat," she said.
According to the Centers for Disease Control and Prevention (CDC), one in three Americans has prediabetes and doesn't even know it. Prevent T2 is a year-long, evidence-based lifestyle behavior change program that's a joint effort between the Nutrition and Health Coaching clinics within the College of Health Sciences. The program helps participants take charge of their lives and prevent or delay type 2 diabetes. Participants receive nutrition and health and wellness education, health coaching, and exercise support in a group setting.
"Research shows that people who follow lifestyle behavior change programs and lose between 5% and 7% of their body weight and do a minimum of 150 minutes of exercise per week reduce their risk of transitioning to Type 2 diabetes by 58%, which is more than can be achieved by the diabetes medication Metformin alone," said Donna Paulhamus, director of UD's Nutrition Clinic within the Department of Health Behavior and Nutrition Sciences.
Paulhamus and Tara Leonard, director of UD's Health Coaching Clinic, lead the Prevent T2 program. The program, now part of the National Diabetes Prevention Program led by the CDC, was founded in 2020 and received official CDC recognition in 2021. A Medicare Diabetes Prevention Program was added to expand the program in 2023.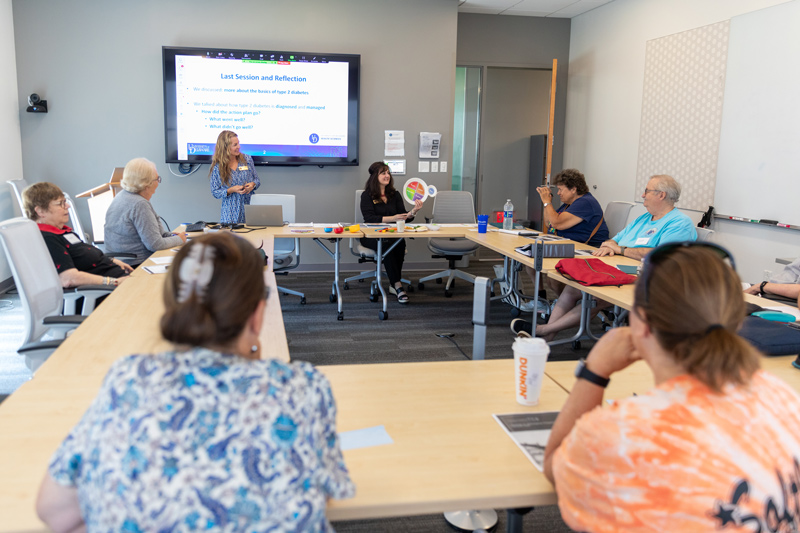 Participants in the PreventT2 program meet weekly for the first several months and learn how to track their food and exercise and how to incorporate strategies to get better sleep and reduce stress.  
Paul and Julie Greenwood of Newark joined the program together, and both said they couldn't do it without motivation from one another. 
"We stayed on top of each other and looked out for one another," Paul Greenwood said. 
After dinner, if Paul would go for a snack, Julie would nudge him and say: "Did you read how many calories that is? How many are in a serving?"
Paul, who's seen changes on the scale, has also seen changes in his eating habits.
"I used to like chocolate, but now if you throw a chocolate cake in front of me, I can resist it," Paul Greenwood said. "I used to love diet Pepsi, but now I'm hooked on diet green tea. I no longer put sugar in my coffee — just a drop of cream." 
Julie saw a similar change in her eating habits.
"If I really feel like some fried chicken, I'd think twice about that and make a different choice," she said. "It's all about the choices you make." 
Paul spends much more time in the grocery store looking at calorie labels, and Julie spends less time being sedentary. 
"When we're watching TV at night, I get up during commercials and dance," she said. 
Bolt said she also pays much more attention to what she's putting into her body.
"It helps you think about food differently, and it helps you think about your life differently," Bolt said. "If I were hungry, I'd grab whatever was in front of me. Now, I view food as fuel and think about what I'm eating before I eat it. I eat oatmeal, apples or fruit, yogurt and walnuts." 
Halloween remains a tough time of year for Bolt, who loves candy. 
"One day, I took an entire five-pound bag of sugar out of my pantry and just threw it in the trash," she said. "I started buying local honey." 
But you can see how far she's come by looking at her Thanksgiving and Easter plates. 
"I have a large salad, carrots, and lean meat, no sugar," Bolt said. 
The year-long program also focuses on maintaining vital lifestyle changes. That means you can still have what you love in moderation. 
"You can cheat a little bit, but it just means you've got to walk a little more," Paul Greenwood laughed.
Participants in the 2022-23 program lost an average of 12 pounds over a year, and some reduced their blood sugar levels to prediabetic levels by the end of the program. 
"It is apparent that participants value the information and support the program and its leaders provide," dietetic intern Lindsey Paniszczyn said. "Participants are excited to become the healthiest versions of themselves and share all they have accomplished." 
Paulhaumus said the program sees mild and moderate successes and total transformations. 
"This program has reaffirmed my belief that nutrition education and health coaching empower individuals to eat healthier and make long-term lifestyle changes; participants lose weight, increase physical activity levels, and develop a sense of community within the group so they all feel supported and enjoy the positive changes they're making," Paulhamus said. "We make a tremendous difference in the lives of the people we serve." 
Leonard also loves seeing the group dynamic in play. 
"We spend a year together addressing challenges and celebrating wins on the journey to improved health, and step-by-step, progress is made," Leonard said. "Each participant contributes to the group dynamic, and we learn together from one another." 
Paul and Julie said they wish they could do the free program again. 
"Some might hear it's a year-long, and that might scare them, but it goes by quick," said Paul Greenwood. "Try it, and you'll see what a difference it makes. It changes the way you think and what you eat, and it changes your life, that's for sure." 
"This program taught us how to extend our lives in a healthier way to give us a better quality of life," Julie Greenwood said. 
Are you interested in signing up for UD's PreventT2 program? Fall Prevent T2 classes will begin in mid-September 2023. For more information or to see if you are eligible to participate and register for upcoming classes, please contact the UD Health Nutrition Clinic at 302-831-1165 or via email at nutrition-clinic@udel.edu.