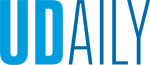 Video for Earth Week with Professor LaShanda Korley: youtube.com/watch?v=GFHn7yzfB3k
A Plan for the Planet: LaShanda Korley
Article by UDaily staff Photo by Kathy F. Atkinson | Photo illustration by Jeffrey C. Chase | Video by Ally Quinn, Sam Kmiec, Jeffrey C. Chase April 21, 2023
Re-thinking the value and life cycle of plastics
Editor's note: The University of Delaware is joining the more than 1 billion people, governments, institutions, and businesses who participate in Earth Day — Saturday, April 22 — to recognize our collective responsibility and to help accelerate the transition to a brighter, greener and more equitable future for generations to come.
As we approach Earth Day, four University of Delaware researchers explain how their work addresses some of the greatest challenges facing the planet.
Pollution created by single-use plastics is one example of these challenges. In this video segment, Professor LaShanda Korley responds to a question from doctoral student Bradie Crandall on how to keep plastics from winding up in our landfills and oceans.
Korley is director of the Center for Plastics Innovation and a 2023 U.S. Science Envoy. In her research, she is looking at fundamental ways to re-engineer plastics, extending their life cycle indefinitely and demonstrating the value of the resources they represent.
Korley is Distinguished Professor of Materials Science & Engineering and Chemical & Biomolecular Engineering at UD.
Crandall is a doctoral candidate in the Department of Chemical and Biomolecular Engineering, an Environmental Fellow with the Delaware Environmental Institute (DENIN), a member of the Graduate Student Government Senate and chair of its Sustainability Committee.