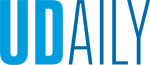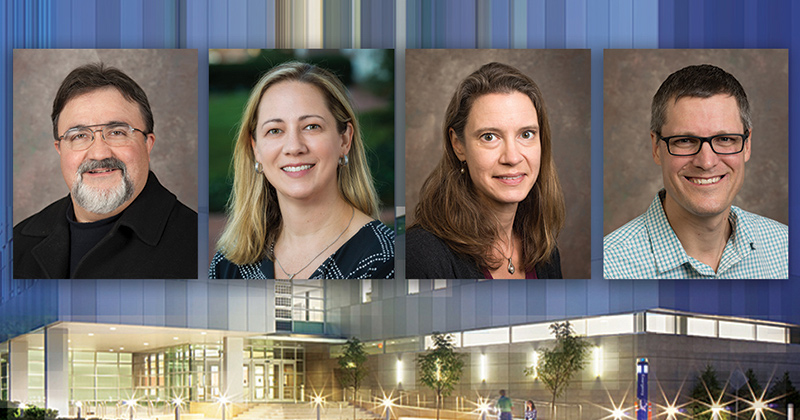 Improving mobility
Article by Erica K. Brockmeier Photo illustration by Joy Smoker | Map courtesy of Morgan State University May 08, 2023
UD researchers will contribute to federally-funded, multi-university efforts toward advancing equitable transportation solutions
Researchers from the University of Delaware representing the Joseph R. Biden, Jr. School of Public Policy and Administration and the College of Engineering are advancing equitable transportation research and solutions as part of a new research center.
More than $15 million in funding from the U.S. Department of Transportation (DOT) will support the formation of the Sustainable Mobility and Accessibility Regional Transportation Equity Research (SMARTER) Center, a multidisciplinary research program designed to improve the mobility of people and goods in DOT-designated Region 3. The SMARTER Center will be led by Morgan State University,
"We are honored and excited to receive this level of support from the Department of Transportation. This funding will enable us to actively pursue integrated, transformative and interdisciplinary research; technology transfer; education; workforce development; and community outreach with a resolute team of government agencies, industry partners and partner academic institutions," said Mansoureh Jeihani, director of Morgan State University's National Transportation Center in the Clarence M. Mitchell, Jr. School of Engineering.
Research at UD will be led by Professor Ardeshir Faghri from the College of Engineering's Department of Civil and Environmental Engineering, with research projects conducted by Assistant Professor Jennie Saxe, also from Civil and Environmental Engineering, as well as Assistant Professor Philip Barnes and Associate Professor Andrea Pierce from the Biden School.
As one of the nation's earliest transportation hubs, the mid-Atlantic represents a convergence of diverse transit modalities, infrastructure, demands and inequities. To address challenges around issues including access, transit deserts and growing congestion along major interstate corridors, the SMARTER Center will work with regional state departments of transportation, as well as with public and private sector partners, to facilitate innovation, strategic planning and the development of a diverse transportation workforce.
"In the 21st century, the transportation challenges are more than simply designing pathways between origin and destination points — transportation has a direct impact on safety, security, economy, energy, environment, health and equity," said Faghri. "The establishment of the SMARTER center provides an excellent opportunity for faculty and students to work collaboratively to tackle some of the most challenging transportation issues of the mid-Atlantic region using the most advanced technological and policy tools."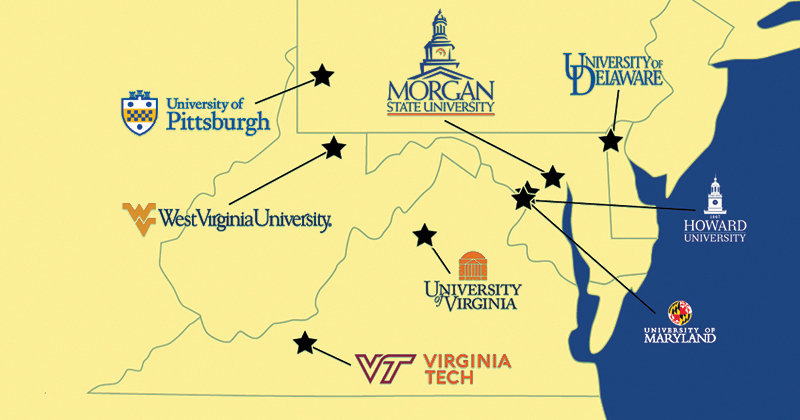 Along with serving as UD's SMARTER Center principal investigator, Faghri will work on projects related to climate change and equity in traffic operations. These projects will include an evaluation of how climate change and urbanization could impact the integrity of non-motorized transportation (such as walking trails and bike routes) as well as a comprehensive study of accidents in low-income communities. 
Barnes, who is also a policy scientist in the Biden School's Institute for Public Administration, will be conducting research related to equity in infrastructure investments, with the goal of understanding how state transportation agencies in the mid-Atlantic are planning to allocate scarce resources to deal with coastal flooding and sea level rise. He is also interested in how issues around justice factor into a state DOT's investments and decision-making processes. 
"Another thing that we bring to the SMARTER center is community engagement," Barnes said. "We are going to engage communities and stakeholders, the people who are impacted by transport and infrastructure decisions, to get their insights and preferences. That way, our recommendations won't just be a top-down approach, but will include dialogue between decision makers and the people who are impacted by those decisions."
Jeihani added, "Transportation is universal, and we intend to augment our research efforts with a strong dose of community involvement. Engaging underserved communities and community-based organizations in research and workforce development initiatives designed to improve mobility in the region and expand multimodal transit options, both for rural and urban travelers, is essential. Community has to be central to solutions that not just support but drive equity and sustainability."
Pierce will look at local food access programs for city residents with limited mobility. The goal is to conduct an inventory of food access programs, then develop a model program design and implementation strategy for scaling up successful food access programs within the region. "The equity focus is what makes this center unique: It bridges the technical aspects of transportation planning and design with other policy goals we care about, such as minimizing climate vulnerability and improving public health in marginalized communities," she said. 
Saxe will conduct research on crime prevention through environmental design (CPTED) in urban areas, with the goal of developing practices and priorities for integrating CPTED into public transit stations design, along with efforts to identify barriers for the use of public transportation for visiting inmates in state and federal correctional facilities.
"Having work that's interdisciplinary, involving both engineering and policy research, allows us to not just do the analysis but to also drive change and improve conditions," Barnes said of the importance of having both engineers and policy researchers involved in this work. "Truly interdisciplinary research can be challenging, but it is essential that we synthesize engineering and policy analyses to address our region's pressing transportation and mobility challenges, and that's what the SMARTER Center will do."
Additional SMARTER center partners include Howard University, University of Maryland, University of Pittsburgh, University of Virginia, Virginia Tech, and West Virginia University.