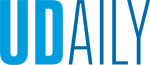 Sharon Pitt named vice president for information technology at Brown University
Article by UDaily staff Photo by Kathy F. Atkinson September 27, 2022
Joe Kempista to serve as interim vice president
Sharon Pitt, vice president of information technologies and chief information officer at the University of Delaware since 2017, has been named vice president for information technology and chief information officer at Brown University. Her last day at Delaware will be Nov. 1.
UD President Dennis Assanis commented, "Sharon Pitt has played an important leadership role during her tenure at the University, and she will be missed. Notably and most recently, she led her team as it worked on multiple fronts to respond to the unprecedented challenges of the pandemic. Their crucial work touched every aspect of our campus by creating a robust IT infrastructure to support continuity and productivity for the UD community. We all wish Sharon much success in her new post."
John Long, executive vice president and chief operating officer at UD, added, "Sharon has been a valuable member of my team, and I will miss her insights and counsel. She has been dedicated to ensuring that UD is maximizing the latest technological innovations, whether it be in finding ways to boost student success and learning or optimizing operational processes. A champion for diversity and inclusion, she has been a great partner to campus units across the University."
Long announced that Joe Kempista, assistant vice president for client support and services in Information Technologies, will serve as interim vice president and chief information officer while a national search is conducted to identify Pitt's successor.
"I am thankful for the positive relationships developed at UD and will deeply miss my UD colleagues and the immensely talented IT professionals that serve the University," Pitt said. "I am confident that the commitment, creativity and expertise of the UD IT team will continue to drive robust, resilient and innovative services for UD."
Under Pitt's leadership at UD, the Information Technologies Division has played a critical role in the University's response to the pandemic, including ensuring technology access for students wherever they were learning, capacity enhancement to produce online learning courses and programs, and the redesign of technology in classrooms and support for new modes of teaching and learning. The University also has seen improvements in many IT support services and administrative tools, enhancements to high performance computing capability and improved UD information security. Pitt has also optimized IT services, establishing a culture of high customer service and collaboration across IT teams
Active in numerous professional committees and associations, Pitt is vice chair of the EDUCAUSE Board, chair of Internet2's Communication Engagement PAG and previously co-chaired EDUCAUSE's Higher Education Information Security Council (HEISC). Pitt also serves on the board of NYSERNet, the New York State Education and Research Network.
She has made presentations at several national professional meetings and is the author or coauthor of articles in CIOReview, EDUCAUSE Review and the International Journal of Cloud Computing.
Pitt earned a bachelor's degree in economics and a master's degree in architecture at Virginia Tech.
About UDIT
Information Technologies at UD has a staff of more than 200 and includes seven units, each of which reports directly to the vice president: Academic Technology Services, Client Services and Support, Enterprise Systems and Cloud Services, IT Information Security, Network and Infrastructure Services, Research Cyberinfrastructure and University Media Services.