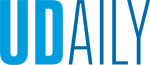 UD Club Equestrian team members discuss their love of riding horses and the joy of being on the team.: youtube.com/watch?v=3VRyp_JdG4I
Taking the reins
Article and video by Kate Zincone Photo by Andrew Ryback Photography September 14, 2022
UD Club Equestrian builds team unity, rides to success at nationals
The University of Delaware Club Equestrian has only one prerequisite. It doesn't have anything to do with experience riding horses as several members join as novices. It's not even your academic major as students join from majors far and wide. You must, however, have some equine enthusiasm.
"We really welcome everyone to be a part of the team," said Emma Rigaud, who was 2021-22 club president and a UD Class of 2022 honors pre-veterinary medicine major. "If you want to be on a horse and you've never had that experience, we're here to guide you through it."
The club is broken into two categories — English and Western riding — and includes competition and non-competition members. These athletes, including both riders and horses, train at nearby stables in preparation for competitions. To qualify for nationals, English riders must initially place in the top two at zones, the regional precursor to nationals. For Western riders, semifinals precede nationals. In 2022, the team galloped all the way to the Intercollegiate Horse Show Association (IHSA) National Championship.
Seline Stoop, a double major in pre-veterinary medicine and agriculture and natural resources with minors in equine science and Spanish, began riding at 10 years old. A majority of her experiences were as a solo rider; the equestrian club was her first opportunity to compete as part of a team.
"You have a whole group of members behind your back, cheering you on," said Stoop, who, in her regional competition, competed in English riding as a Hunt Seat rider and placed second in the Individual Novice Equitation on the Flat class. "They're helping you get ready, get on the horse and make sure your helmet is on."
Paige Pierson, who majors in pre-veterinary medicine with a minor in equine science, grew up horseback riding on her family's farm, but UD Club Equestrian was also one of her first experiences competing with a team. Both Stoop and Pierson received encouragement and support from the many teammates cheering them on from the sidelines.
"The team really supported me, and I wouldn't have been able to get the chance to go to nationals had I not competed with them," said Pierson, who, in her regional competition, placed third in the very competitive Individual Level II Horsemanship class. "Even being at nationals by myself, I still had a couple members of the team actually come in-person, and there were a bunch of members that Zoomed in to watch my class."
At all IHSA competitions, riders are randomly assigned a horse, so their skill sets are fairly evaluated, focusing on the ability of the equestrian, rather than the horse. This system is also executed during team practices, encouraging riders to refine their skills and pinpoint potential weaknesses prior to the competition. UD's teams train at two main facilities; the English team rides at C-Line Stables in Townsend, Delaware, and the Western team rides at Stepping Stone Farm in Westampton, New Jersey, with Coach Amy Freeman-Suess.
"They come weekly for lessons," Freeman-Suess said. "All of them come with a willing attitude and are always looking to improve and learn all they can."
Freeman-Suess worked closely with Pierson leading up to nationals while Stoop often trained with Coach Whitney Carmouche. Both riders, along with the rest of the team, are supervised by UD faculty member Amy Biddle, an assistant professor of equine science.
"I suspect that the reason why UD's Equestrian Team is one of the largest club sports on campus is due to the team support and welcoming spirit shown for riders of both Western and English teams across the spectrum of experience," Biddle said.
The four-day national competition took place in early May. Stoop showed and placed sixth in the Individual Novice Equitation on the Flat class, and Pierson showed and placed fourth in the Individual Level II Horsemanship class.
Competition is not a requirement for members of Club Equestrian. The accomplishments of Stoop and Pierson were a culmination of their dedication and passion for the sport. Nationals were simply a venue to showcase their several hours of hard work at the stables.
"What I didn't know was when joining you really make such life-long connections," Rigaud said. "If you have a passion for horses and you want to be a part of the team, we would love to have you join us." 
Discover UD student organizations in the College of Agriculture and Natural Resources.