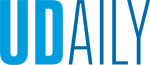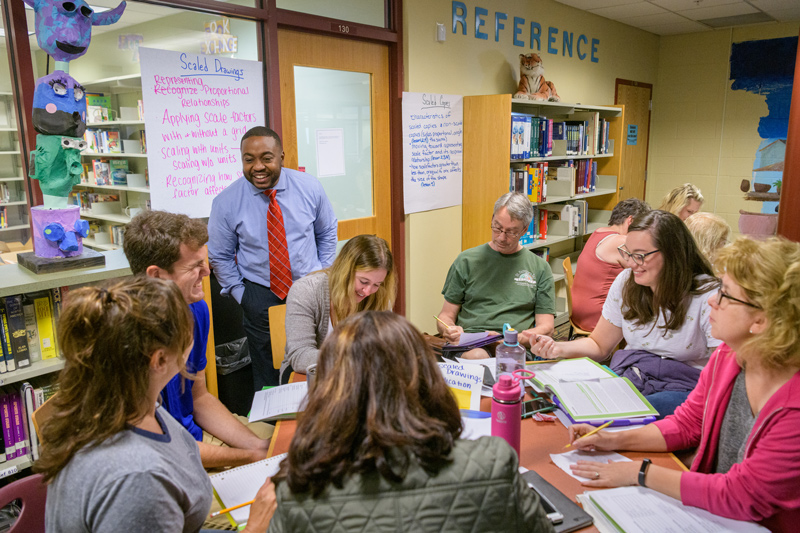 Partnering for school success
Article by Jessica Henderson Photo by Evan Krape October 18, 2022
UD merges professional development centers to offer systemic teacher and leader support to Delaware schools
Assistant principals and principals in kindergarten through 12th grade schools routinely support teachers by observing their classroom teaching and offering feedback on their instruction. But, what happens when a school leader is unfamiliar with the current best practices in math or literacy? How can he or she offer meaningful feedback on the teacher's instruction?
The University of Delaware will support teachers and school leaders in growing together through its new School Success Center (SSC), housed in the College of Education and Human Development (CEHD). The SSC will bring together UD's Professional Development Center for Educators (PDCE), known for its excellence in instructional support, and the Delaware Academy for School Leadership (DASL), known for its excellence in leadership preparation.
Through a new systemic approach, the SSC will offer comprehensive and coordinated support to Delaware's schools and districts to help improve student and school outcomes.
"One important key to any school improvement effort is ensuring that both teachers and school leaders are growing together in terms of their understanding of the curriculum and their ability to deliver that curriculum," said Gary T. Henry, dean of the CEHD. "Rather than pursuing a partnership with a single UD team to address literacy instruction, for example, the SSC will allow schools and districts to pursue a systemic approach to school improvement so that professional development in content, instruction and instructional leadership all drive toward the same goals."
UD will officially launch the SSC on Friday, Oct. 21 in an on-campus event that will also showcase CEHD's teacher and leader preparation initiatives, support services for education students and faculty research addressing critical needs in schools.
A systemic approach
For more than two decades, UD has supported educators and school leaders across the nation. PDCE has supported teachers and administrators in their instructional practices. Through partnerships with schools and districts, PDCE's coaches in literacy and math instruction facilitate professional development for educators that maximize student learning opportunities through the use of evidence-based curricula and teaching practices.
Similarly, DASL has supported assistant principals, principals, superintendents and other educational leaders in meeting the complex challenges of leading a school or district. DASL coaches in educational leadership assist school and district leaders throughout their careers by providing powerful research-based professional development and differentiated coaching services based on their school or district's individual needs.
In joining the teams from these two centers, the SSC will partner with both teachers and administrators so that teachers, schools and districts can coordinate and integrate their improvement efforts.
"In a large school, we often partner with an assistant principal who is in charge of math instruction, for example," said Faith Muirhead, senior associate director of mathematics in PDCE. "We spend time with the assistant principal so that when they observe teachers and give feedback, they can align their feedback with what the teachers are learning about the curriculum. But we're not always able to do that with the principal. Bringing together the expertise in literacy, mathematics and leadership is really exciting because school culture and instructional leadership cross over all three of those areas. If all of our teams are working simultaneously in a school, that would be incredibly powerful."
The SSC will bring to fruition a model of support partially implemented by UD with Laurel School District, where members of PDCE and DASL worked to close substantial gaps in student performance.
Before UD's partnership, there was a 20% gap in math proficiency between Laurel's third to eighth-grade students and the state average. While there were many factors that affected student achievement during this time, UD's partnership helped reduce the difference to less than 2%. In reading, seventh graders now exceed the statewide average in proficiency.
Last year, in the Seaford School District, Jaime True Daley, senior associate director of literacy in PDCE, observed similar results in student achievement.
"After a cohort of principals studied and aligned K-8 high-quality instructional materials in literacy across five schools, student achievement accelerated," Daley said. "The principals' knowledge and understanding of the curriculum helped contribute to the gains in Seaford, where multilingual learners demonstrated impressive growth."
David Santore is a senior associate director in DASL.
"We often see a disconnect where one part of the instructional system is not working in concert with the other," Santore said. "Teachers and leaders can grow individually and therefore affect the system, but if that growth is well coordinated, then it accelerates everybody's growth. We can do a lot with making sure that everyone is moving forward together to optimize the school improvement process."
Teacher and administrator shortage
Through its systemic model of support and partnership, the SSC will also work to address the teacher and administrator shortages in Delaware and across the nation. For many schools and districts, the COVID-19 pandemic worsened an existing teacher and administrator shortage as teachers and leaders struggled with school closures, virtual learning, mental and physical health concerns and a shortage of substitute teachers once they returned to in-person learning.
In Delaware, this shortage is further complicated because about 41% of assistant principals and principals are eligible for retirement in the next five years.
"The teacher and administrator shortage in Delaware and across the nation is both multifaceted and complex," Henry said. "The shortage is both related to a lack of available teachers and an alarming number of educators leaving the field due to a lack of instructional, leadership and, increasingly, public support. Through collaborative partnership, our SSC will provide the support that educators urgently need in their schools, but also facilitate connections to our teacher preparation initiatives in CEHD, including our high school pipeline programs, diversity scholarships, associates and bachelor's degree programs and innovations in our teacher preparation programs, such as teacher residencies."
Launching the School Success Center
With school leaders, human resources professionals and government representatives in attendance, UD will officially launch the SSC on Friday, Oct. 21 at the John M. Clayton Hall Conference Center from 10 a.m. to 1:15 p.m.
Through three engaging conversations with faculty members, the event will also highlight research and partnership work that directly impacts the critical issues facing Delaware schools.
Attendees will also learn about CEHD's full portfolio of teacher and leader preparation initiatives from the faculty and staff members leading these efforts:
To partner with UD or learn more about the School Success Center, visit https://www.udel.edu/academics/school-success/.