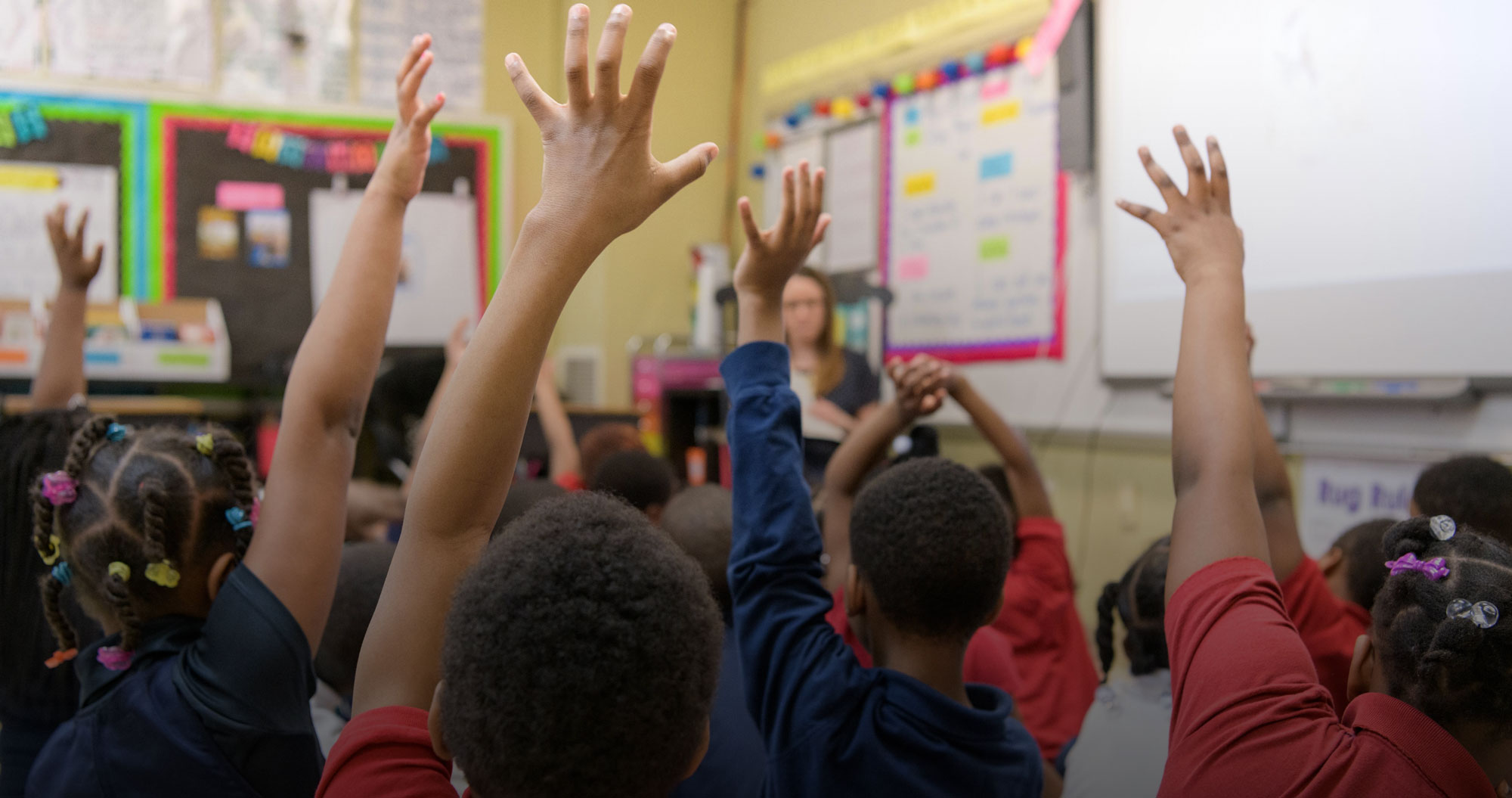 School Success Center
Schools in Delaware deserve high-quality professional development in both instruction and educational leadership. National teacher shortages and high turnover rates for administrators have contributed to an urgent need for support in the classroom and strategies to address the complex challenges of leading a school or district. The University of Delaware's School Success Center (SSC) responds to these needs through a comprehensive system of support.
Housed within the College of Education and Human Development (CEHD), the SSC brings together UD's renowned Professional Development Center for Educators and Delaware Academy for School Leadership. Through its systemic approach, the SSC partners with teachers and administrators in public, charter, and independent schools to improve student and school outcomes.
Who We Are
With a systemic approach to improving student and school outcomes, the SSC is composed of experts in educator and school leader professional development who partner with teachers and administrators in public, charter and independent schools throughout Delaware and across the nation.
SSC Goals
The SSC works to provide innovative and evidence-based solutions to the complex challenges facing the Delaware K-12 education community by:
Partnering with districts and schools to provide high-quality profesional learning and coaching on systemic challenges related to instructional leadership and climate/culture/equity.

Enhancing the systemic lens of leadership and content specialist services UD provides to schools

Increasing partnerships with underserved public and charter schools
Why the SSC?
Educational interventions in schools sometimes fail because professional development often takes separate approaches to supporting educators and school leaders.The SSC is unique in partnering with both teachers and administrators on the same improvement strategies to ensure that teachers, schools and districts grow together. In addition to providing differentiated coaching services for school and district leaders, throughout their careers, SSC offers expert-facilitated professional learning programs in literacy and math instruction for educators.
Mission:
Our mission is to design and implement ongoing professional learning programs for school leaders that maximize student learning using equitable, evidence-based practices to build school leader capacity and move K-12 systems toward excellence.
Vision:
Our vision is to be the first choice that local, state and national school leaders trust for support and resources for school improvement initiatives because we partner to make change.
Our goals are to positively impact student achievement by:
Identifying studying, and dismantling the systemic barriers to student success

Customizing, capacity-building services in planning, implementing and monitoring whole-school instructional leadership initiatives

Facilitating research-based professional learning services and ongoing support in core content areas of leadership, literacy, math and multi-tiered system of supports

Designing intense induction support for educational leaders to enhance effectiveness

Working collaboratively on research and policy initiatives in state and national organizations
The SSC does not deliver one-size-fits-all training for educators. We partner with schools and districts to provide customized professional learning and support aligned with each district or school's mission and vision. When you partner with SSC, you can expect that we will:
Collaborate to perform a detailed needs assessment to build capacity for growth and change and set partnership goals

Develop a comprehensive plan for professional learning that meets your needs

Facilitate meaningful professional learning for teachers and leaders based on goals

Engage in cycles of reflection and evaluation to measure progress toward goals
The School Success Center is complemented by a full portfolio
of UD teacher and school leader preparation programs, offered by CEHD.