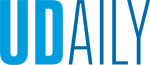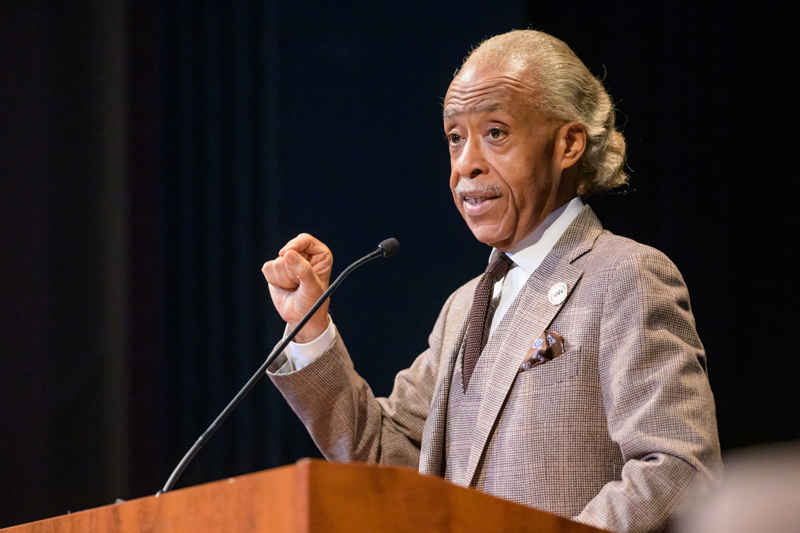 Empowering activism
Article by Amy Wolf Photos by Evan Krape October 24, 2022
Civil rights activist and political news show host Reverend Al Sharpton speaks to UD students and community members
Reverend Al Sharpton said he believes that understanding the past is critical to understanding the present — a message he shared with University of Delaware students and community members at the Cultural Programming Advisory Board's (CPAB) fall lecture on Thursday, Oct. 6. For much of U.S. history, Sharpton said, when it comes to issues of race, it has always been one step forward and then two steps back.
"History may not repeat itself, but it rhymes," Sharpton said to a packed crowd in Mitchell Hall. "If you don't understand where the root is, you don't understand the fruit you see. The problem is that many of us taste the fruit and never judge the root, and we don't understand why sometimes the fruit we eat is poisonous, because the root was poisonous."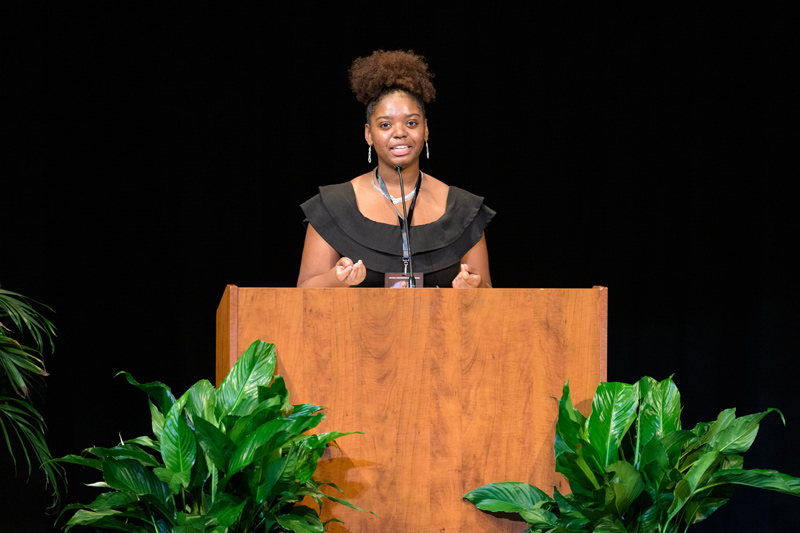 The event was organized by CPAB, a registered student organization created and advised by the Center for Black Culture that provides a range of culturally enriching programs on UD's campus that speak to the lives and experiences of the Black community. In the past, CPAB has hosted Tabitha Brown, Bakari Sellers and Yusef Salaam for its fall lecture.
"Our lecture was focused on activism because, as Black students, we wanted to hear from someone who unapologetically speaks truth to power," said Danielle Whyte, a senior health behavior science major and president of CPAB. "We wanted to be inspired by someone who speaks out on behalf of those who have been marginalized in silence. Reverend Al Sharpton embodies those characteristics."
Sharpton, a civil rights activist, Baptist minister, talk show host, politician and founder of the National Action Network, recounted Black history in the U.S., from captivity and slavery to Recontruction, the Jim Crow era, the civil rights movement and the Black Lives Matter movement. He emphasized that activism needs to be intentional.
"We are talking about activism, and activism out of context is ineffective," Sharpton said. "You cannot just be active to make noise — you must use noise to make change. And if you do not know strategically how to do that, you will end up frustrating yourself and others more than you will solve problems. And we have real problems in this country."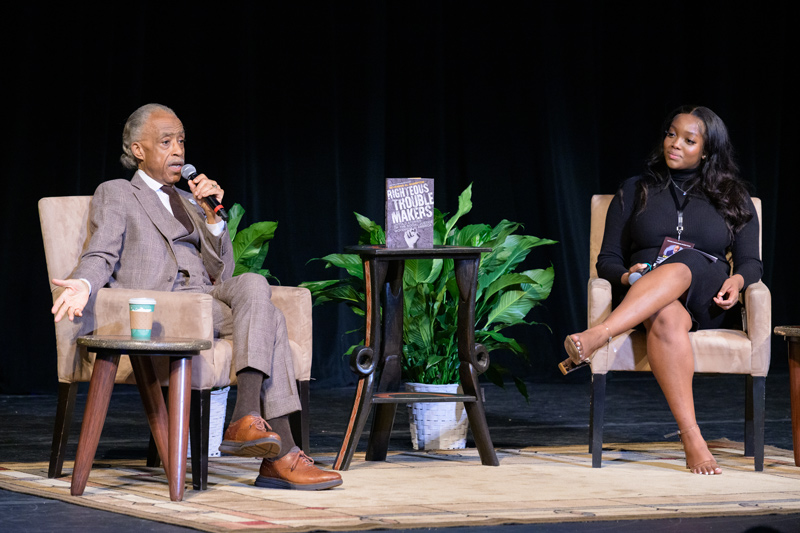 Real change also takes time, Sharpton said. He reminded the audience that the Montgomery Bus Boycott lasted for over a year and that more than a decade passed between the U.S. Supreme Court's landmark decision in Brown vs. Board of Education and the signing of the Civil Rights Act in 1964.
"Activism is not an overnight thing," Sharpton said. "You can't have two rallies and one slogan and think everything's going to change. You've got to be willing to stay and continue to fight until you win. There is no timetable to being equal and free."
Ngozi Ikpeama, secretary of CPAB and member of the lecture committee, moderated a Q&A with Sharpton following the lecture.
Kevin D'Almeida, an Africana studies major and a member of the Black Student Union at UD, was excited to attend the event to hear Sharpton's wisdom.
"I thought that he was able to explain a lot of the experiences he had back then and was able to relate it to what we're going through today," D'Almeida said. "I'm not as informed as he is when it comes to politics, so he was able to enlighten me about those things and help me see things in a clearer view. Having basically a father figure for the Black community come to UD was a great experience."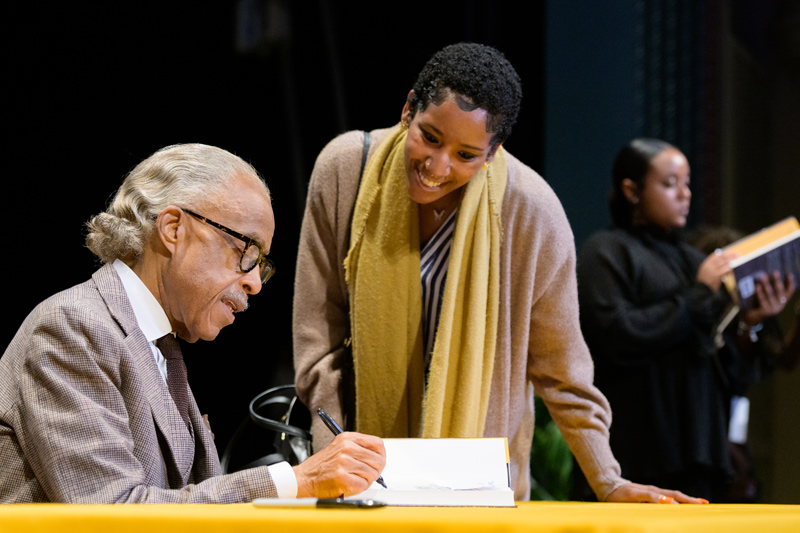 Adora Hooker, a sophomore nursing major, said she thought the event was empowering and inspiring.
"It was very empowering to hear all the things that he's done and how he's affected the Black community both nationally and internationally, as well as the advice that he offered us on how to speak out and how to fight for the change that we want," she said.
Sharpton asserted that there's still a lot of work to be done, and he encouraged those in the audience to take action.
"Even if you're not responsible for being down, you're responsible for getting up," Sharpton said. "You are not responsible for your background, but you are responsible for your future."