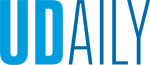 Lerner Chaplin Tyler Lecture to focus on leading through paradox
Article by Jen Hendrickson Photo illustration by Julie Morin October 19, 2022
Terri Kelly and Wendy Smith will discuss the power of embracing competing demands
The University of Delaware's Alfred Lerner College of Business and Economics welcomes Terri Kelly, who is the UD Board of Trustee Chair and former president and CEO of W.L. Gore, and Wendy Smith, who is the Dana J. Johnson Professor of Management in the Lerner College, for the Chaplin Tyler Executive Leadership Lecture on Tuesday, Nov. 1, at 8:30 a.m. in the Gore Recital Hall. For this event, the lecture will take the form of a discussion between Kelly and Smith.
The Chaplin Tyler Executive Leadership Lecture Series brings leaders from the business, non-profit and government sectors to the UD campus to share their experiences and insights with students, faculty and the business community. Each semester, the Lerner College's Graduate Programs office invites these leaders to spend a day engaging in an open exchange of ideas and perspectives.
Kelly earned her bachelor's degree in mechanical engineering at UD in 1983. She is the former president and CEO of W.L. Gore & Associates, a multibillion-dollar enterprise that employs more than 10,000 associates with locations worldwide. Kelly is a member of the National Academy of Engineering. A member of the UD Board of Trustees since 2009, Kelly served as vice chair from 2015 until becoming the Chair in 2022. In 2014, she was honored with the UD Alumni Wall of Fame award.
Smith recently co-authored Both/And Thinking: Embracing Creative Tensions to Solve Your Toughest Problems. Her research focuses on strategic paradoxes — how leaders and senior teams effectively respond to contradictory agendas. She is the co-founder of the Women's Leadership Initiative at UD's Lerner College. Smith earned her doctorate in organizational behavior at Harvard Business School.
The series is dedicated to the memory of Chap and Elizabeth Tyler, their commitment to education and their determination to help young people achieve success in the business world.
For further information, please visit: https://ud.alumniq.com/index.cfm/events:register/home/eventId/8357