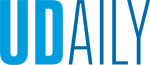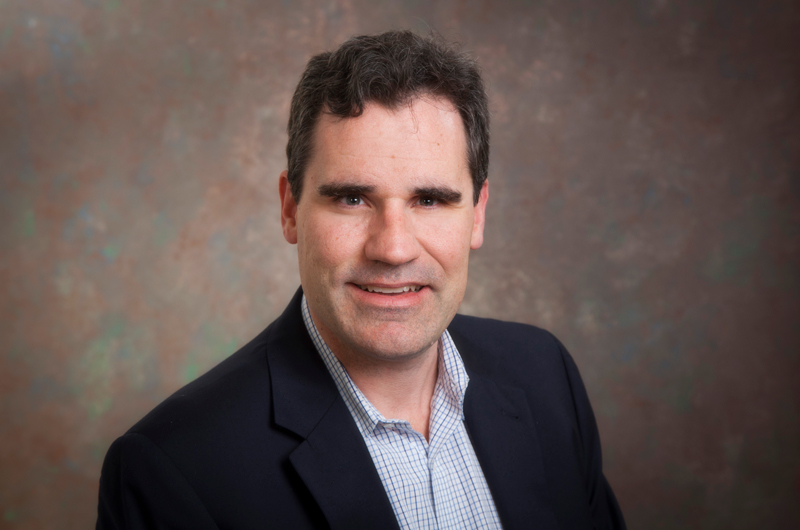 UD's Fox cited in Nobel's chemistry announcement
Article by Beth Miller Photo by Ambre Alexander Payne October 05, 2022
Development of fast new reaction provides new biological and biomedical tools
A tool developed by University of Delaware chemist Joseph Fox was among the scientific advances cited by the Nobel Committee for Chemistry as it announced its 2022 Nobel Prizes in Chemistry on Wednesday, Oct. 5.
The prizes were awarded to Carolyn Bertozzi, Morten Meldal and Barry Sharpless for the development of click chemistry and bioorthogonal chemistry — closely related areas that involve making new molecules, linking them and/or introducing them into biological environments without harming the biological process inherent within them.
This kind of chemical craftsmanship is hard to imagine, let alone explain to those outside the field.
But Fox's work was discussed in the Nobel committee's scientific background press release, explaining the foundational chemistry behind the prizes, specifically his group's 2008 development of a chemical reaction called tetrazine ligation.
Tetrazine ligation is used to produce fast, selective chemical reactions within biological environments — inside a living cell, for example.
"Being able to build and assemble things on-site — where you want it, inside a living system, as opposed to building them in a flask — that's where tetrazine ligation is really special," said Fox, professor of chemistry and director of the Center of Biomedical Research Excellence on Molecular Discovery, which gets funding from the National Institutes of Health. "It's fast and it allows you to do this under the specialized conditions biology needs."
The reaction can be used in all kinds of applications, connecting molecules, adding tags for imaging of cells, drug discovery, targeted drug delivery, diagnostics, microscopy, engineering and materials science.
"It can be used on almost anything and it's a reaction that always works — and it works under the most insane conditions," Fox said. "It's always shocking the types of things you can do with this reaction."
Being named in the credits of a Nobel Prize makes for a special day indeed.
"This is a special citation," Fox said.
He pointed to the students and the collaborative environment at UD as key to this work.
"My training was not in this field," said Fox, whose background is in organic synthesis. "Being at Delaware has been helpful for that because of the collaborative environment. Colin Thorpe and John Koh [both professors of chemistry and biochemistry] were incredibly supportive since the beginning. Colin has been so generous with his space, time and conversations. I also have amazing collaborations with Xinqiao Jia (materials science and engineering), Catherine Grimes (chemistry and biochemistry) and the UD CHARM (Center for Hybrid, Active and Responsive Materials) team, and external collaborations with UD alum Chris am Ende (Pfizer) and Zibo Li (University of North Carolina). And the creative and hardworking students and postdocs have been the foundation of our research program.
"Being at Delaware has been perfect for me to be able to do this work," Fox said.
More on the Nobel Prize
The College of Arts and Sciences will once again host a symposium on this year's Nobel Laureates, where UD faculty will describe the work that was recognized with the awards. The symposium will be held from 6:30-9 p.m., Tuesday, Nov. 1, in the First Floor Commons of the Harker ISE Lab. Light refreshments will be served. All members of the University and larger community are welcome.