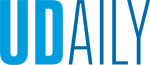 UD helps early childhood educators
Article by Lin Nordmeyer Photo courtesy of Meg Keating November 15, 2022
Earning Childhood Development Associate credential supports career development
Teaching Delaware's youngest learners is not child's play. It requires training and professional development to give infants, toddlers, and preschoolers the best start during their most impressionable developmental period.
The Delaware Institute for Excellence in Early Childhood (DIEEC), an organization within the University of Delaware's College of Education and Human Development, is committed to supporting the needs of the state's early childhood professionals. The institute is helping these educators obtain one of their field's most critical credentials — the Child Development Associate (CDA) credential.
The CDA credential provides a pathway for learning best teaching practices and helps early childhood educators meet current state and national requirements. However, the path is not easy and requires hours of preparation for eventual assessment and testing. A part of this work is that educators must create a portfolio that includes reflections on their practices in 13 functional areas, such as learning environments, social development, and professionalism.
Understanding the enormity of this undertaking, the institute used a cohort system, so groups of early childhood educators could work together with additional support from DIEEC professional development coordinators.
Beginning in January 2022, the institute created five groups of about 20 educators, including a cohort for family child care educators and one specific for Spanish-speaking educators. These groups met biweekly in virtual sessions facilitated by the coordinators with individual follow-up for six months.
"During our cohorts, I observed an impressive group of providers who understood the importance of their professional development journeys," said Melissa Schulte, DIEEC professional development coordinator. "I was amazed at how much they were able to learn from us but, more importantly, from one another."
The connections were powerful and motivated educators to stay with the process. Currently, 24 early childhood educators have received their credentials. Forty have created their portfolios and are awaiting their verification visits and CDA exam results.
"In addition to the daily responsibilities of a family child care provider, the decision to pursue a CDA credential was overwhelming," said Lynne Portlock, family child care educator. "However, the cohort collaboration quickly became an opportunity to engage with other providers and work in unison toward the same professional goal. Participating in a CDA cohort has been an empowering experience."
DIEEC started another round of CDA cohorts in the fall of 2022, with more than 100 educators participating in the initiative.
"DIEEC has helped to grow the CDA initiative and to build a variety of cohort models to meet the diverse needs of early childhood professionals," said John Fisher-Klein, director of the Office of Early Learning, Delaware Department of Education. "The team at DIEEC has developed a first-class system of support for professionals as they navigate the CDA credentialing process."