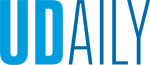 Video describing Building X, a state-of-the-art science facility on the UD Newark Campus that is expected to open in fall semester 2024: youtube.com/watch?v=siz118JQPSs
Making way for a new science facility
Article by Tracey Bryant Photos by Kathy F. Atkinson, Evan Krape, Ashley Barnas | Video by Ally Quinn | Architectural rendering courtesy of HGA Architects Inc. November 02, 2022
'Building X' aims to prepare more students for high-demand careers
Many hopes and dreams are arising from the ashes of fire-damaged McKinly Lab as the University of Delaware begins construction of a new science facility known, for now, as "Building X."
When completed in fall 2024, the four-story, 131,000 square-foot-structure, located along East Delaware Avenue, will provide state-of-the-art research and teaching labs and serve as a "science collider" in the friendliest sense. It will bring together faculty and students from biology, psychology, neuroscience, physics and quantum science to accelerate research in areas from Alzheimer's disease to depression to quantum medical sensors, preparing students for high-demand careers in health care.
"This interdisciplinary science building at the heart of the UD campus will catalyze cutting-edge research in the fields of human disease, developmental disorders, neuroscience and human behavior, and educate more than 1,000 students a year in those critical areas of health care need," said University of Delaware President Dennis Assanis. "In addition, by enhancing collaborative partnerships within the state and beyond, this new facility will be an invaluable asset for our entire community for generations to come."
Gov. John Carney announced earlier this year that the state will dedicate $41 million in federal stimulus funding from the American Rescue Plan Act (ARPA) to support the building project, "for which UD is very grateful," Assanis said. The remaining costs, currently projected at $143 million, will be borne by the University, supported by fundraising efforts that could lead to donor naming opportunities for the building.
UD's new science facility will enable interdisciplinary research in the biological basis of human disease and mental health, expand training of Delaware's health care workforce including in areas that will help prevent and prepare for future pandemics, and further bolster the state's rising reputation for bioscience research, according to Kelvin Lee, UD's interim vice president for research, scholarship and innovation.
"Working across disciplines, UD faculty are providing the research and education critical to preparing the workforce of the future — from neuroscience to quantum science," Lee said.
Space for happy collisions
Designed by HGA Architects Inc., and to be constructed by Whiting-Turner Contracting Company, the L-shaped brick facility will contain research and teaching labs, faculty offices and student workspaces, with small conference rooms located throughout to help foster interaction. Most of the building's mechanical equipment will be housed under a sloped roof similar in style to neighboring buildings, including Wolf Hall and Du Pont Hall. A bridge will connect the building's second story with the nearby Center for Biomedical and Brain Imaging.
Solar panels will be installed on a portion of the rooftop. Additionally, the building is designed to meet the City of Newark's construction standard for sustainability, which is comparable to the Leadership in Energy and Environmental Design (LEED) silver certification, according to Michael Barry, project manager from UD Facilities, Real Estate and Auxiliary Services (FREAS).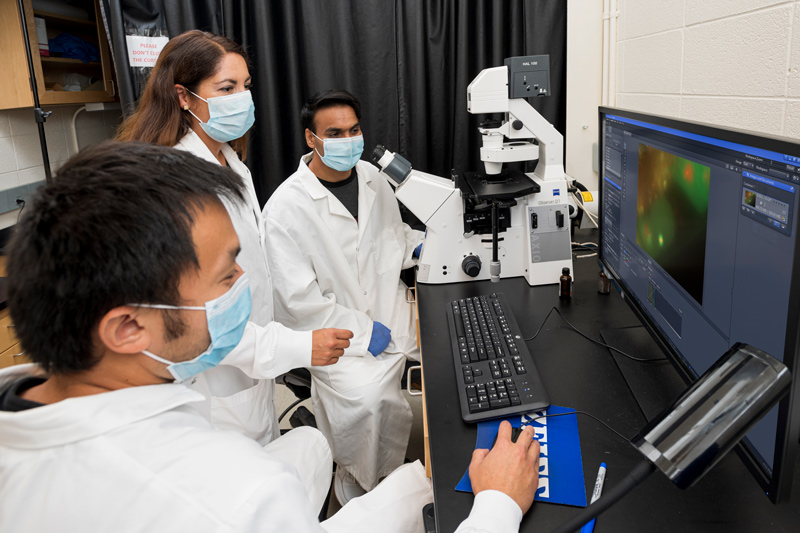 While the new building will occupy the same general space as McKinly Lab, the surrounding landscape will transform the area, offering a large, inviting quadrangle, or courtyard, with gathering spaces and bench-style eating areas.
"It is a more interactive environment than the previous one, and it has a straight-line connection to The Green which was a very important consideration for connecting and unifying the area," Barry said.
A place for solving problems
Where does the working name "Building X" come from?
John Pelesko, dean of UD's College of Arts and Sciences, led the building planning team, which included chairs and faculty from the departments of biological sciences, psychological and brain sciences, and physics and astronomy, along with Research Office and FREAS staff.
As a mathematician, Pelesko naturally likes to solve problems — the "x," which stands for an unknown quantity in equations, helped to inspire the working name.
"Calling it 'Building X' makes it clear that this was a blank slate, that is, what it would be was unknown at the start of the planning process, and that this was an opportunity to reimagine what a modern science laboratory building could be and how it could be organized," Pelesko said.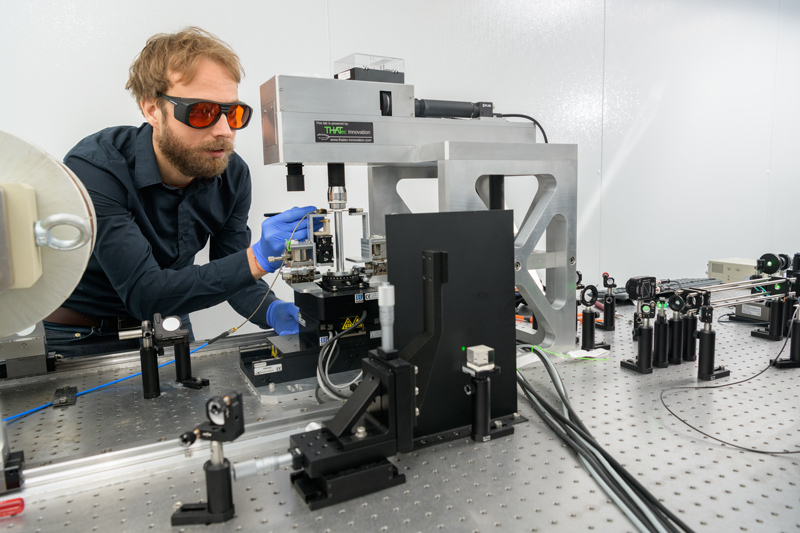 The building will help UD solve a number of pressing space challenges driven by growing programs and new faculty hires, and it will expand the University's research horizons.
"This facility is going to solidify the future of our science enterprise at UD," Pelesko said. "It is absolutely core to our advancing science."
Research in the building will focus on three interdisciplinary themes, Pelesko said. On the top floor, research teams organized under the theme of mind, brain and behavior, including students in the new neuroscience program, will delve into mental health topics, including depression, addiction and emotional disorders.
On the second floor, studies of the models and mechanisms of human disease, from Alzheimer's to infertility, will complement more applied research underway at the Ammon Pinizzotto Biopharmaceutical Innovation Center on UD's Science, Technology and Advanced Research (STAR) Campus and UD's new master's program in biopharmaceutical sciences.  A bridge will connect this floor to the Center for Biomedical and Brain Imaging to allow researchers and study volunteers easy access to elite scientific instruments such as the fMRI, which provides a harmless, non-invasive way of revealing brain regions that are active during a particular task or emotion.
The first floor and the basement will bring together physicists, materials scientists and biophysicists to explore quantum science and technology, probing the properties of atoms and molecules and assemblies thereof, to spur development of revolutionary new materials and devices. UD recently joined the Mid-Atlantic Quantum Alliance and has launched a new graduate program in Quantum Science and Engineering, with the first cohort having started this fall.
The basement also will house research "core facilities" including a new satellite location to UD's world-class Bio-Imaging Center, providing new tools for cell and tissue imaging, as well as laboratories for the fabrication and characterization of advanced materials — all available for use by researchers across campus and by industry partners.
Overcoming pandemic challenges
"I'm super-excited the building is moving forward now," said Tania Roth, chair of the Department of Psychological and Brain Sciences. A number of the department's faculty were displaced when fire struck McKinly Lab in 2017 and had to be relocated among nine different facilities across campus.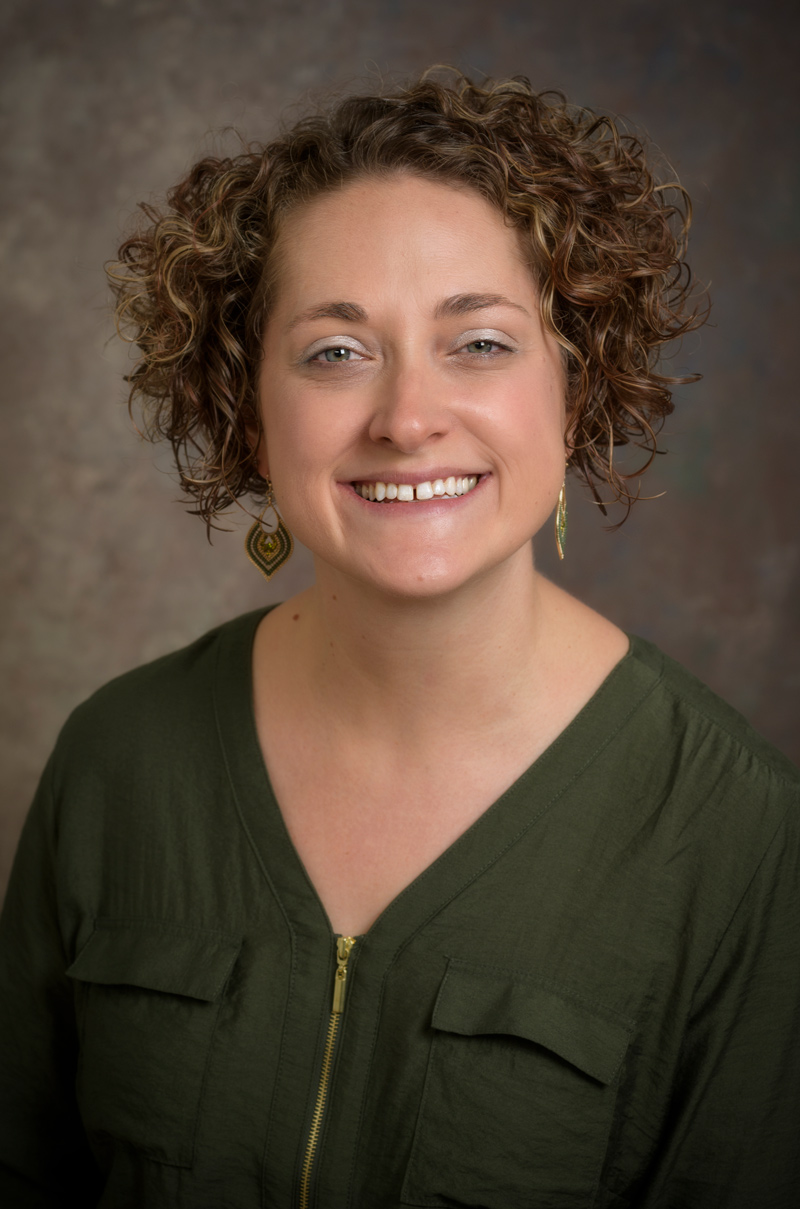 "The new building will enable us to do what our department does so well — which is training the next generation of scientists through hands-on, experiential learning for undergraduate, master's and Ph.D. students," Roth said.
And there is no shortage of students, especially now. "Because of the current situation with COVID, a lot of people are facing challenges that are stressful and overwhelming and are having a marked effect on people's mental health. Prospective students are seeing this and want to learn how to help," Roth said.
The department prepares students for careers in medicine, in research labs, in marrying clinical science with the clinical treatment world. And the faculty are committed to exposing students to more than what they will find in a textbook — like getting to hold a human brain to really understand its anatomy.
"That gives students such a unique perspective," Roth said.
She hopes the facility also will foster community engagement and a better understanding of the work within its walls.
"We're not just training new scientists, but training folks who can go out and improve lives," Roth said.
Enhancing research experiences
Velia Fowler, chair of the Department of Biological Sciences, calls Building X "a game-changer" for her department, which offers one of the University's most popular majors. The majority of the department's graduates pursue research science positions in industry or head on to medical, dental or pharmacy school.
The department will gain much-needed modern research laboratories for new faculty who have been hired to expand biology's emphasis on the models and mechanisms of human disease, as well as make it possible for research faculty studying common organisms to work together as a cohort or to collaborate on interdisciplinary initiatives in exciting new areas in biophysics and neuroscience.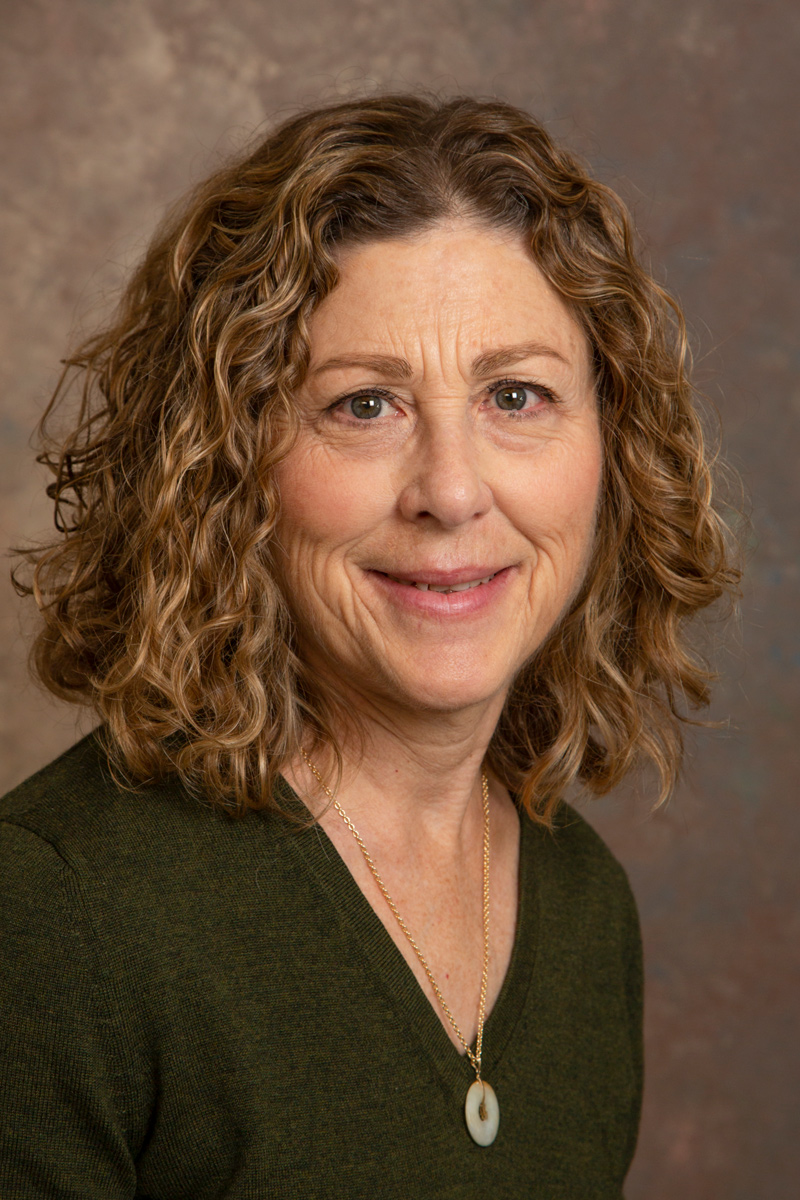 "New custom-designed teaching labs will allow us to enhance and expand our undergraduate laboratory instruction," Fowler said. Priorities include course-based undergraduate research experiences (CURES) for upper-level students — small classes with mini-research projects where students work alongside faculty, learn how to make hypotheses, design experiments, evaluate data and reach conclusions.
"It's really important for undergrads to have real research experiences, because reading it in books is just not enough to be a scientific thinker," Fowler said. Previously, the available teaching laboratory space limited the program to only 250 students a year, while the new facility will allow expansion of the program to some 400 students a year, at the same time increasing the variety of lab courses offered.
"This building also will help us bring in faculty with new expertise in cell and tissue imaging and computational biology, which is what modern science is all about," Fowler said. "Without that, it's like we're patching things together with scotch tape. That's really critical."
Advancing the second quantum revolution
A technology revolution is coming, thanks to quantum science. A National Quantum Initiative has been launched in the U.S., and UD researchers will help drive it using new facilities coming in Building X.
Physicists working at the quantum scale need to be able to conduct experiments under exquisitely controlled conditions to uncover new behaviors that emerge when individual particles like electrons, atoms and molecules are brought together to interact. Understanding and controlling these quantum phenomena can then be exploited to develop new electronic devices, from computers to medical sensors, with the promise of processing information faster and with greater accuracy and security than ever before.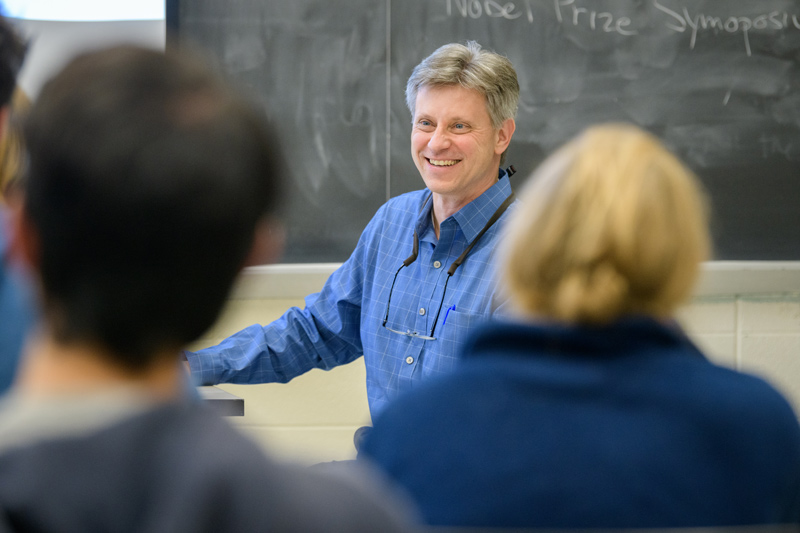 "We cannot be competitive without laboratory spaces that can support this experimental capability," said Edmund Nowak, chair of UD's Department of Physics and Astronomy. "The new building will be transformative in this regard and help us to educate a quantum-smart workforce, which is in high demand by technology companies."
Building X will have space for 11 physics experimentalists and two biophysics experimentalists, Nowak said, plus its research core facilities will support and promote collaborations with researchers in biology, chemistry, materials science, and electrical and computer engineering.
Nowak said the new facility will enable researchers to probe physical properties of materials at very low temperatures (below -456°F), which is often necessary to preserve the coherence of quantum phenomena over a huge range of frequencies, and at very high magnetic fields — up to 12 Tesla, which is about 250,000 times the strength of Earth's magnetic field. Using a high-tech laser facility fitted out with intense lasers and ultrafast terahertz sources, physicists will also be able to study extreme states of matter, image molecular dynamics and conduct molecular spectroscopy to probe the structure and properties of molecules.
"Poking and prodding particles and matter with, for instance, electromagnetic fields, and observing how they respond under extreme conditions helps physicists deepen our knowledge of fundamental physical laws both at macroscopic and atomic scales relevant to the quantum world. Investment in such basic science is essential. It underpins the development of new technologies," Nowak said.
"This new facility is also going to be important for recruiting top-notch faculty and students — they are the backbone of research," Nowak added. "It's really exciting — analogous to the phoenix, I can't wait for Building X to rise from the rubble of McKinly."
Learn more about Building X on this webpage. For more information on how you can support the project, contact Meaghan Hogan, associate vice president, Office of Development and Alumni Relations.