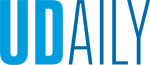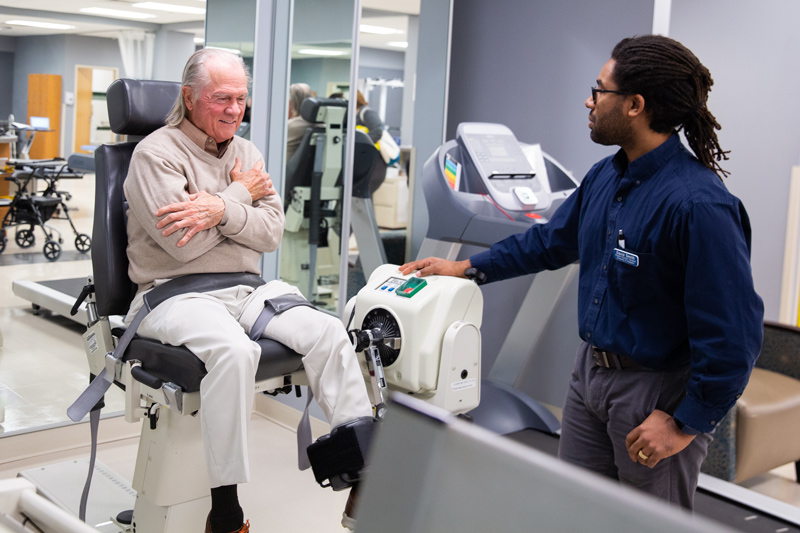 Diversifying rehabilitation sciences
Article by Colin Heffinger Photos by Ashley Barnas November 16, 2022
New program seeks greater diversity of providers to reduce health inequalities
At the forefront of healthcare's greatest challenges is the elimination of health inequities impacting groups underrepresented throughout the healthcare workforce.
A new program spearheaded by Gregory Hicks from the University of Delaware and Elizabeth Skidmore from the University of Pittsburgh has been funded by a grant from the National Institutes of Health (NIH) to effectively confront and overcome this persistent issue. Hicks and Skidmore will be working in close collaboration with people from Boston University and Washington University and other faculty throughout the nation to enhance the program's reach and impact.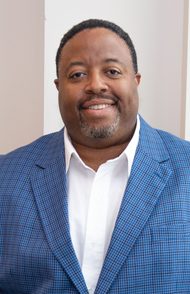 The goal of this program, called "Training in Diversity Education" (TiDe), is to educate existing clinician-scientists in skills and knowledge to catalyze the transformation of the existing research culture. This ambitious change will be accomplished through development of diverse scientific communities and by confronting barriers to diversity across physical therapy (PT) and occupational therapy (OT) initially, before expanding to other rehabilitation disciplines.
Hicks serves as Distinguished Professor of Health Sciences in the Department of Physical Therapy and associate vice president for clinical and translational research, as well as principal investigator and director of the Delaware Clinical and Translational Research ACCEL program. "It's essential to diversify the rehabilitation sciences workforce to successfully tackle health disparities," Hicks said.
Scientists pursue research in respect to their own life experiences. Typically, a scientist finds passion in what they fear or have experienced through their health or the health of loved ones. Having only scientists from one background limits opportunity for diverse perspectives needed to confront health issues faced across underrepresented groups.
"The lack of racial, ethnic, and socioeconomic diversity among rehabilitation students, practitioners, and faculty automatically reduces the potential pool of underrepresented rehabilitation scientists," Hicks said. "Furthermore, the recent change to entry-level doctoral degrees for rehabilitation graduate programs has increased education costs."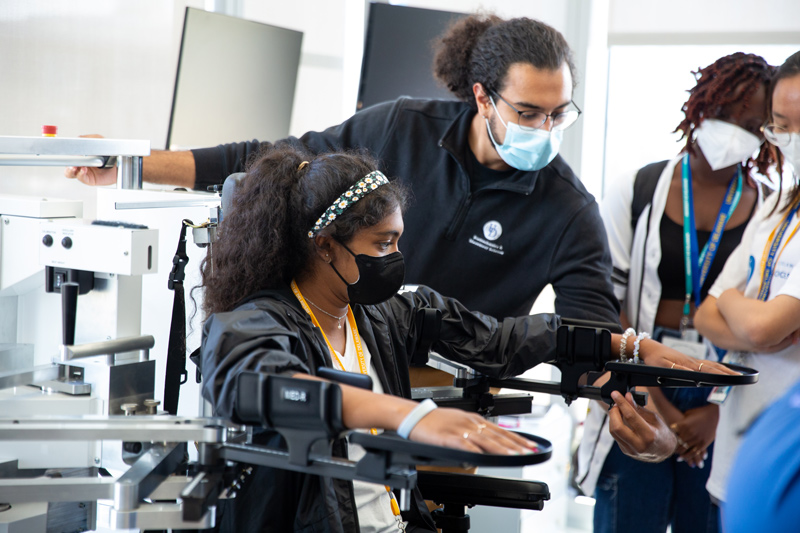 The TiDe program creates a space where dedicated clinician scientists join as trainers with underrepresented graduate professional trainees who display high potential in rehabilitation research. Creating this environment helps empower students with the resources and communication skills necessary to pursue a career in rehabilitation sciences.
Skidmore, who is the associate dean for research at the School of Health and Rehabilitation Sciences and professor in the Department of Occupational Therapy at the University of Pittsburgh, explained how "graduate professional programs are currently the richest environment" for recruiting and training rehabilitation scientists of the future workforce.
"We're starting with graduate students because they're already on this path," Skidmore said. "This is our first step, but we aim to engage youth and undergraduates in the future. It's critical that we spread awareness of the many opportunities in PT and OT for career development beyond just the clinics."
By leveraging partnerships and framework created by the Comprehensive Opportunities in Rehabilitation Research Training (CORRT) program over the past 15 years, TiDe will build upon prior accomplishments to deliver meaningful research experiences and education for graduate trainees while prioritizing diversity and inclusion. TiDe will also retain similar functions to the CORRT program in which it will have an annual retreat hosted at UD, quarterly webinars, and monthly networking to best engage trainees and their mentors.
"The CORRT Program has been remarkable in training 80 PT and OT scientists while increasing the rigor of this important research," Skidmore said. "Now with the TiDe program, we are incorporating diverse perspectives to extend our impact further."
The TiDe program will guide scientist trainers and selected graduate trainees through a two-year program divided into four phases: connect, select, train, and sustain. Each of these phases plays a critical role in development of a diverse clinician scientist community and opportunity for continued career growth in rehabilitation sciences for trainees.
Over the next five years, TiDe is aimed to train 20 graduate students who otherwise would not have had the opportunity to proceed in these fields. Skidmore added that the team is "hopeful these 20 trainees will lead the charge for drawing additional trainees from underrepresented groups and help this program quickly grow to 60 trainees."
To create an exceptional pool of trainers focused on expanding diversity and inclusion in rehabilitation sciences, TiDe is opening applications in January to scientists beyond the directly involved universities. Most of the TiDe program will utilize existing technology for interaction over video calls, allowing mentors to teach from across states without stress of transportation.
"We are opening recruitment for faculty scientist mentors who can be anywhere in the nation," Skidmore said. "We plan to pair graduate students with these mentors and maintain a strong connection with these training dyads to enhance individual and professional research development. This will provide trainees the opportunity to lead in a field that has direct value to their life experiences."
Kathleen Matt, who recently retired as dean of the College of Health Sciences, emphasized the importance of the TiDe program and how it has the potential to transform the rehabilitation science fields.
"By providing this opportunity to students from underrepresented groups, the TiDe program will energize tomorrow's workforce to confront and eliminate these challenging health disparities," Matt said. "At the College of Health Sciences, we are enthusiastic about the lasting impact programs such as TiDe will have on diversifying, strengthening and empowering the healthcare workforce of the future." 
About the TiDe Program
The Training in Diversity Education (TiDe) program acquired a five-year renewable grant from the National Institutes of Health, providing $750,000 for direct costs. An additional $625,000 was raised through donors including the American Occupational Therapy Foundation, the American Physical Therapy Association, the Foundation for Physical Therapy, the University of Delaware Office of Research, and the University of Pittsburgh School of Health and Rehabilitation Sciences. The TiDe program is designed to educate existing clinician scientists in preparation for transforming research culture by the creation of diverse scientific communities and overcoming barriers to diversity and inclusion in rehabilitation sciences. The TiDe program is led by faculty at the University of Delaware and University of Pittsburgh, working in collaboration with Boston University, Washington University, and other faculty members throughout universities across the nation.