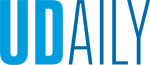 Delaware Avenue bikeway to open Nov. 10
Article by Delaware Department of Transportation November 09, 2022
Separated bikeway extends from Orchard Road to Pomeroy Trail Crossing
The new separated bikeway on Delaware Avenue, extending from Orchard Road to Pomeroy Trail Crossing, will open for bicycle traffic at 9 a.m., Thursday, Nov. 10.
The two-lane bikeway physically separates bicyclists from sidewalk and street traffic using curbing and striping. One-way bikeways are located on each side of Delaware Avenue from Pomeroy Trail to Library Avenue.
Signalized intersections now include separate bike signals, and green-colored pavement is used at conflict points between bikes and vehicles at driveways and intersections.
Drivers exiting driveways on Delaware Avenue should remember to look both ways now that the bikeway is open and cyclists may be traveling in both directions.
More details are available at a special Delaware Department of Transportation website.